Jumeirah Village Triangle
Introduction
Jumeirah Village is a cone shaped area that is split into two parts by Al Khail Road; the Triangle and the Circle.

Jumeirah Village Triangle is visually the more uniform area of the two, featuring villas that are based on the Arabian or the Mediterranean theme, along with tan coloured one and two bedroom townhouses clustered in various parts of the triangle.

JVT also has low, medium and high rise buildings located on the outer perimeter of the triangle bordering Al Khail Road and Emirates Road.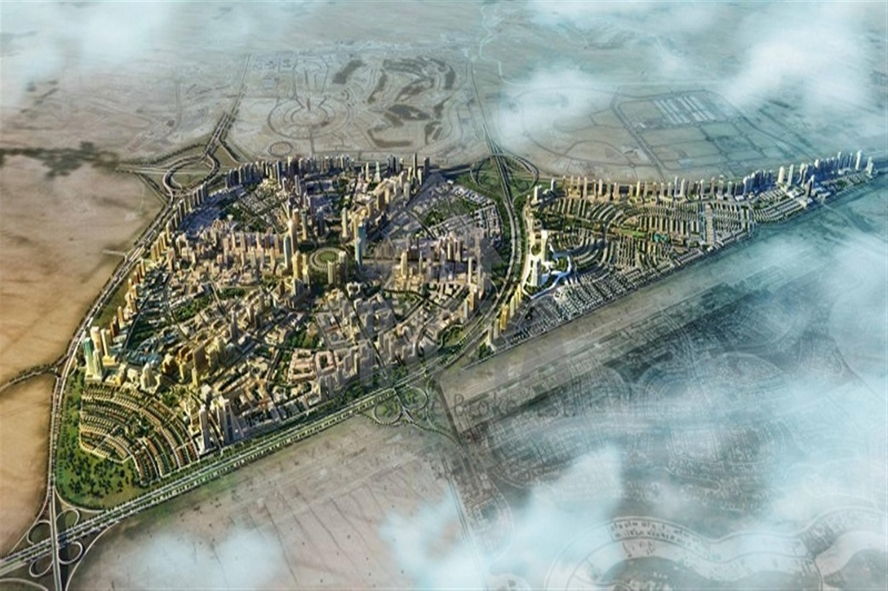 Why invest in Jumeirah Village Triangle
There are a lot of positives going for this little piece of suburbia.
Firstly, there are two British Curriculum schools being constructed in the triangle called the Sunmarke School and the Arcadia School; both of which should be ready towards the end of 2016.
Another plus is the much anticipated Al Khail Avenue Mall that will boast up to 350 shopping, dining and entertainment units including cinemas; expected to be completed end of 2017.
In terms of living there, unlike the eclectic mix of residential options in Jumeirah Village Circle, JVT has a visually uniform environment with just the perimeter's set of buildings varying in appearance from each other.
Jumeirah Village Triangle is a natural first choice for first time buyers, couples and families due to the established community.

All of the villas and townhouses in JVT come in ground plus first floor heights only (G+1).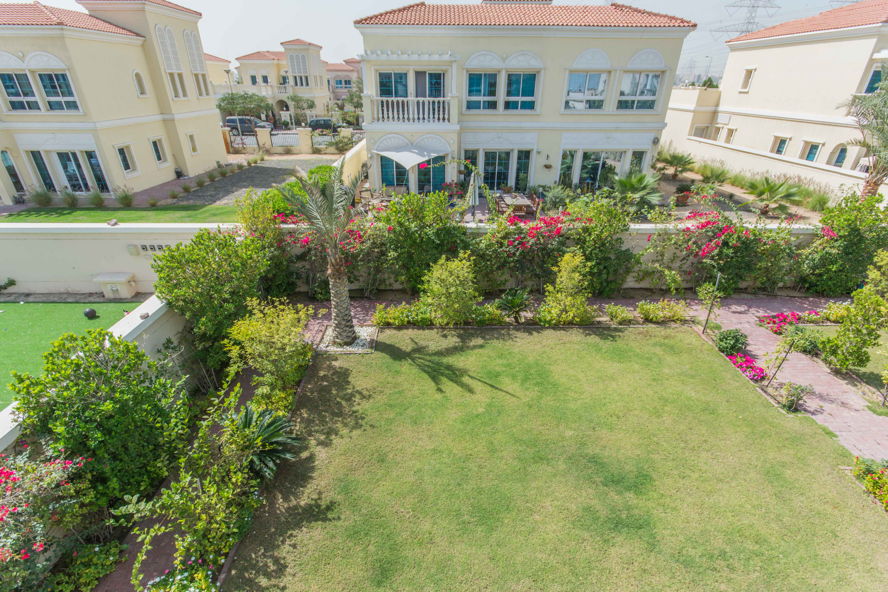 Amenities
Amenities in JVT include green patches scattered around the area with playgrounds and a large green strip of park playgrounds and sports courts going through the middle of the Triangle, accessible to all.
There are also mini markets, pet grooming and veterinary services, beauticians, laundry and alteration services, eateries and cafes.
The best household shopping option in Jumeirah Village Triangle currently, is the Milestone grocers, deli and restaurant located at the Limitless building.
For other shopping and entertainment options, there is the Me'aisem City Center in the upcoming International Media and Production Zone (IMPZ) and golf clubs in both the fitness and lifestyle focused Dubai Sports City and the plush Jumeirah Golf Estates; all neighbouring JVT.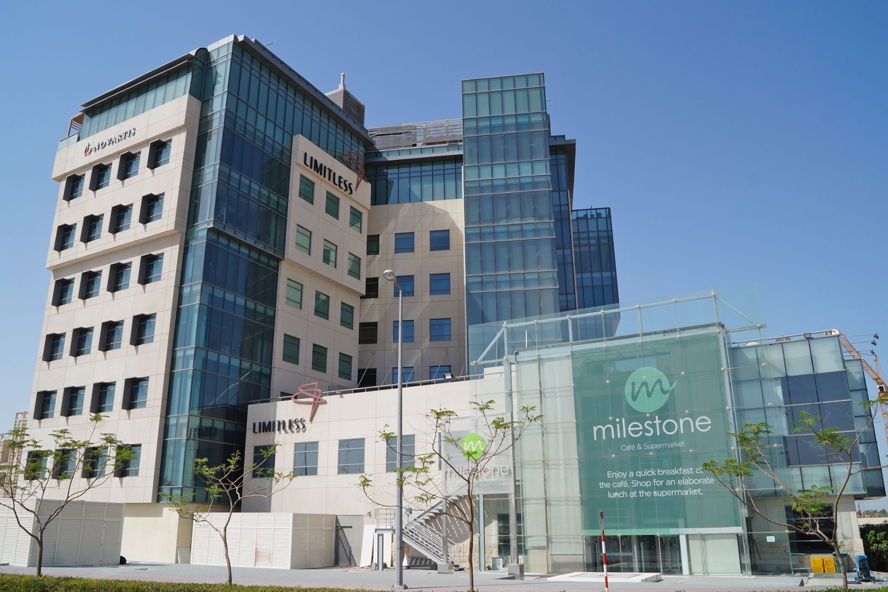 Villas in Jumeirah Village Triangle
The built up area of a standard two bedroom plus maid's room villa is almost 2,700 square feet on plots averaging between 6,500 and 7,500 square feet.
These villas are especially ideal for families who prefer a spacious garden.

If two bedrooms aren't enough, there is the option of either commissioning an extension of the property or purchasing one that has already been extended.
I have seen some villas in JVT that have up to six bedrooms.
There are also villa plots available that can be purchased if you would like to have a custom design built for your home.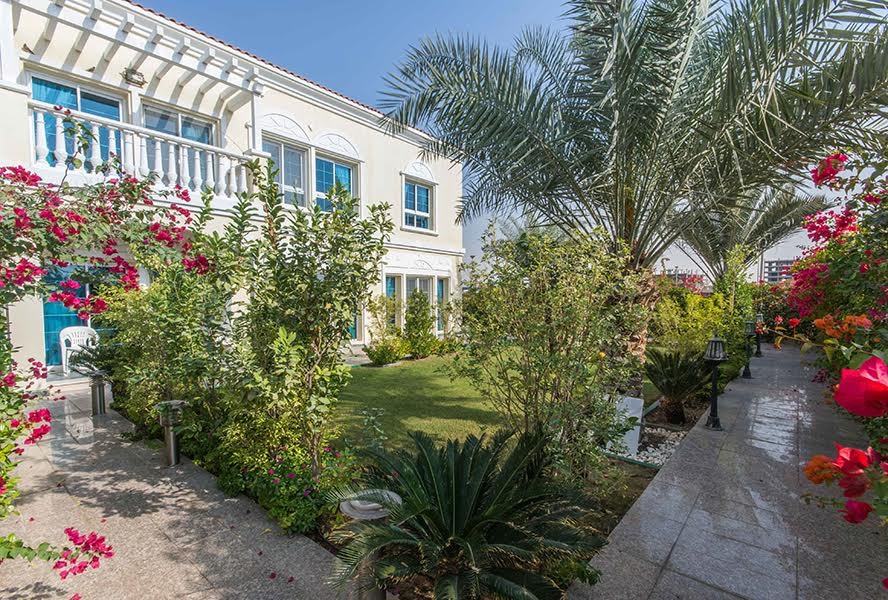 Townhouses in Jumeirah Village Triangle
JVT's one bedroom townhouse is a unique concept in Dubai and at just below 1,700 square feet, it is suitable for a single occupant or a couple who look for the private home and garden feeling as opposed to living in an apartment complex.

The two bedroom townhouses in JVT are known for their spaciousness as the built up area is slightly larger than that of a standard two bedroom JVT villa, at almost 3,000 square feet.
As with the villas, one can either extend their own townhouse or purchase an extended townhouse from the available options on the market.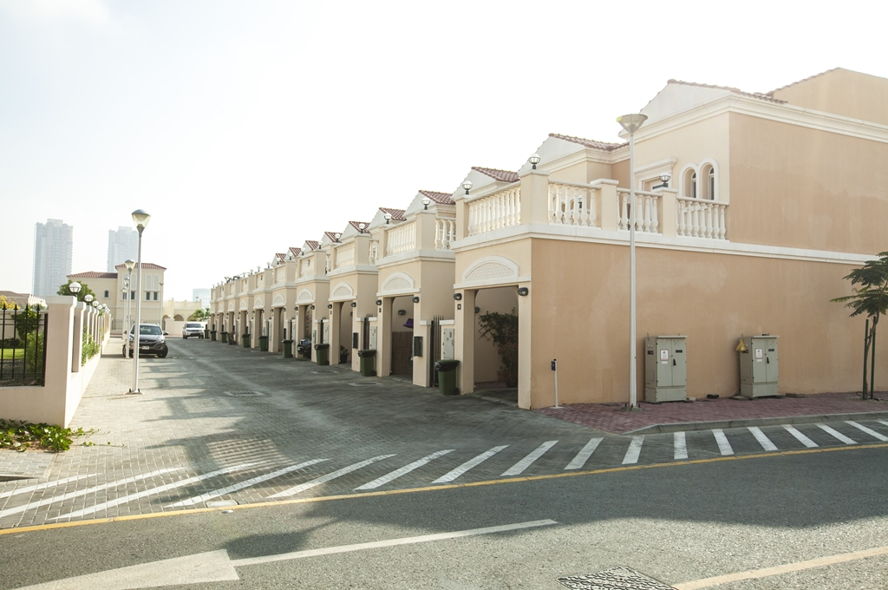 Engel & Völkers

Engel & Völkers is one of the world's leading service companies specialised in the sale and rental of premium residential property, commercial real estate and yachts.
With over 8,000 employees in 37 countries Engel & Völkers is the only German company among the top 100 franchise companies in the world.
There are more than 700 shops that specialised in premium residential real estate.
There are a further 65 commercial offices brokering retail, industrial & office space, investment properties, multi-purpose apartment & office blocks and property portfolios.
All of these cater to both private and institutional clients through a professionally tailored range of services.