Properties in Zillertal: Living in a holiday paradise
There are beautiful properties waiting for you in Zillertal, right in the heart of the Alps. Other valleys also have stunning properties, but in the Zillertal Valley you will soon find what you are looking for. Here, you can find everything your heart desires: sun, adventure, mountains, lakes, romance, the Alpine idyll, the Zillertal Railway, charming cafés, good options for shopping, the Zillertal Arena. The right property in Zillertal will quickly capture your heart. If you are interested in stunning properties in Tyrol, you are sure to have taken a look at Zillertal. Perhaps you would like to take a peek from high up? The highest mountain in Zillertal is the Hochfeiler, peaking at 3,509 metres above sea level – from up there, you have a great view of the charming valley. Zillertal has several mountains to offer, which stand taller than 3000m. With the help of a real estate professional from Engel & Völkers, you can also get a good overview down in the valley. Zillertal offers charm and variety. Beautiful properties are also part of its repertoire. This sunny valley stretches more than 47km. Zillertal has more than 35,000 inhabitants in 25 municipalities. Its name originates from the 56km-long Ziller River. Zillertal is one of the leading winter sports locations in Austria. In this sunny valley, there are magnificent properties for both owner-occupiers and investors. Whether you are searching for a classic detached house, a stylish penthouse, or a Tyrolean chalet: Zillertal has something to offer for every target group. The real estate advisors at Engel & Völkers will be glad to support you in finding your property in Zillertal and the surrounding area.


Living in a holiday paradise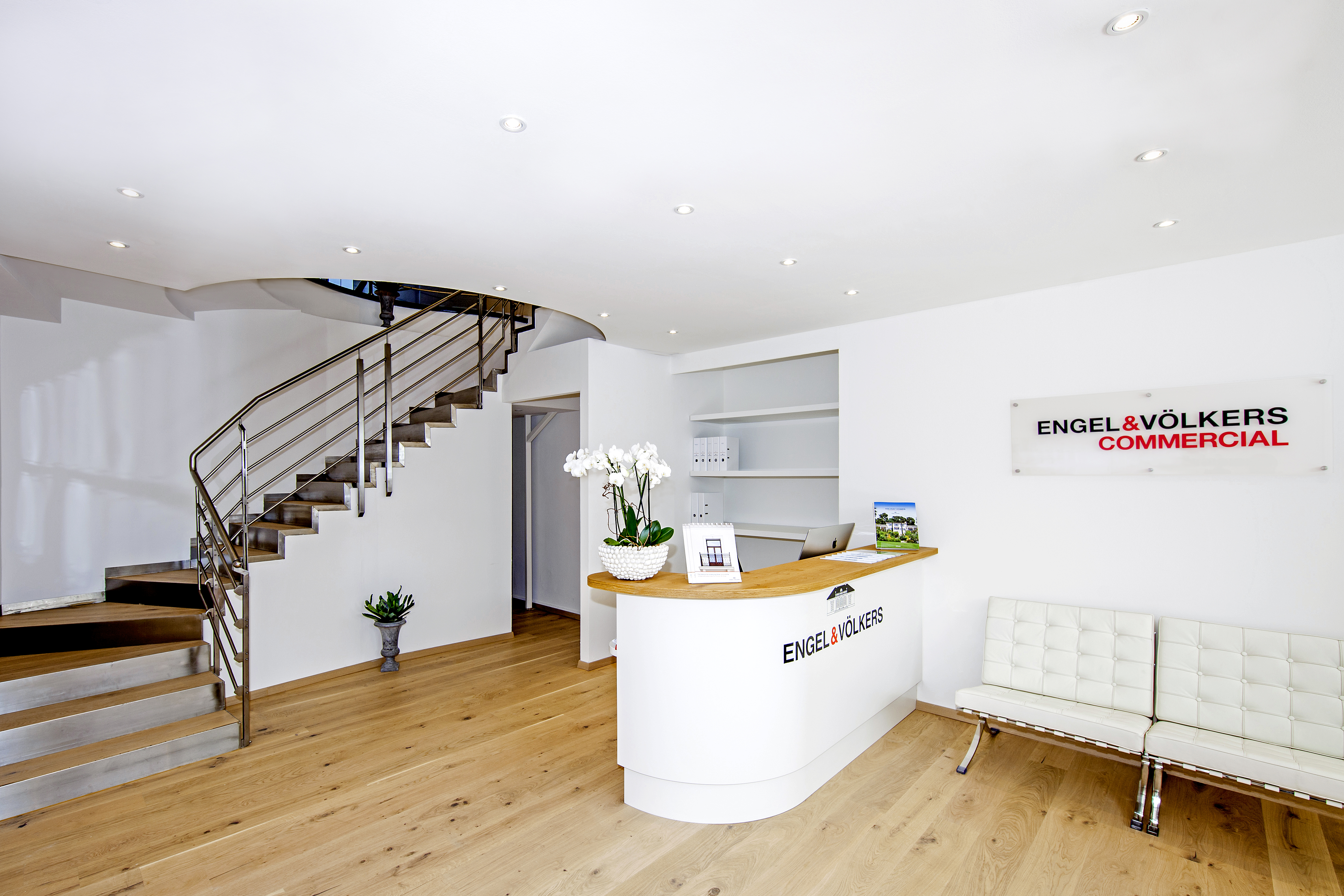 Engel & Völkers Innsbruck
Meraner Straße
6020 Innsbruck
Österreich
Living in a delightful holiday region: Properties in Zillertal


The Zillertal Valley offers breathtaking natural scenery the whole year through. The sunny valley branches off the Inntal Valley at Jenbach, around 40km east of Innsbruck. It is the widest of the Inn's southern side valleys. The Zillertal Valley stretches from Strass to Tux via Mayrhofen.
Properties in Zillertal are characterised by a sunny premium location and diverse leisure activities. The cities Schwaz, Innsbruck and Munich can be quickly reached by car or train. The international airport of Innsbruck is located about 50 kilometres away. This traditional winter sports and holiday region promises beautiful winters and unforgettable summers. Zillertal can be enjoyed the whole year through. Extensive ski slopes, modern lifts and culinary highlights – you can have all of these things in Zillertal thanks to the Zillertal Arena. In the neighbouring towns, there are also numerous additional summer and winter sports opportunities. Stunning Lake Achen, the silver town of Schwaz and the many entertainment opportunities in the provincial capital are all within reach of the Zillertal Valley.
The property market in Zillertal and the surrounding area


If you are drawn to Innsbruck, Schwaz and the surrounding area in your search for a house or flat, you may hit the jackpot amongst the attractive properties in Zillertal in Tyrol. This charming valley is in demand as a primary residence and adopted home.

Zillertal immediately brings Alpine mountaineering to mind. Those who buy a house in Zillertal, have endless climbing opportunities. In Zillertal, you can find the only ski area, which is open the whole year through. Mountain enthusiasts are in their element here. 80 glaciers are waiting to be discovered. Zillertal is a mountain paradise both in the summer and the winter.
Are you considering buying a flat in Zillertal are currently looking at Aschau? This is where dreams come true. Located right in the centre of the Zillertal Valley, Aschau is an ideal starting point for many leisure activities. Those who buy a house or a flat here have mountains to hike as well as possibilities to ski and climb right on their doorsteps.
Brandberg, Finkenberg, Mayrhofen, Ramsau, Zell and many other places in Zillertal are also interesting for anyone wanting to buy a property in this region. Here, you can find good infrastructure and diverse leisure activities. The Zillertal Railway and Mayrhofner Bergbahnen connect a number of places and slopes with each other. Allow Engel & Völkers to advise you. Our real estate experts will help you with your search.
Zillertal has become an aspiring property location in the Alpine region of Tyrol. This is why various new construction projects for residential properties have been carried out in the region.
Chalets, countryside villas, garden apartments and flats are some of the most popular properties in Zillertal. When it comes to new-build projects, Zillertal also offers interesting investment opportunities.
Find out about properties before they go online! Would you like to sell your house?
Are you interested in selling your house in Tyrol? Contact our experienced, local experts!
Engel & Völkers Alpine Region Tyrol & Salzburg Land Properties in Tyrol Would you like to buy a house in Tyrol? Take a look at our current offer!
Properties in Zillertal: Rental and purchase prices


It is known that Tyrolean properties are positioned in the upper price bracket. This is the case for both properties for sale and rental properties. It is no different in Zillertal than elsewhere in Tyrol. The high prices are largely attributable to the excellent economic situation in this location. The stability on the employment market in Tyrol has increased the demand for properties in Zillertal and the neighbouring regions. At present, the prices in the individual municipalities can vary. Zillertal is currently interesting for owner-occupiers and investors due to attractive property prices.
The price is dependent upon the property concerned, however prices for properties close to the ski areas tend to be higher. The hotspot Mayrhofen and the surrounding villages are also in the upper price bracket. The average price per square metre for flats is approx. between €6,000 and €6,500.
With a little luck, you might be able to get a property for a very attractive price at the entrance to the valley. In comparison, the prices in Schwaz or in Innsbruck are often considerable higher. You should expect to pay an average square metre price of between €6,700 and €9,400 when buying a new-build property in a good location in the provincial capital, and the average rental price is higher than the Zillertal price level. It is therefore not surprising that purchasing a property in Zillertal is a genuine alternative to Innsbruck for many.
Engel & Völkers: Your real estate expert


As an experienced agent for first-rate properties, Engel & Völkers is a reliable partner in the Alpine region. Properties in Zillertal, options in the whole of Tyrol, all questions concerning buying and selling properties – Engel & Völkers is happy to advise you. With seven locations (2 shops in Kitzbühel, Kirchberg, St. Johann, Innsbruck, Sesfeld and Zell am See), Engel & Völkers Alpine Region Tyrol & Salzburg Land is a strong partner with knowledge of the characteristics of the regional market down to the last detail. We provide you with local support in the purchase or sale of your property. We look forward to providing you with comprehensive advice. Please contact us by telephone or e-mail! Our competent team in the Alpine Region of Tyrol and Salzburg Land is also available to answer your questions on the following topics:
More exciting topics from the Alpine region of Tyrol & Salzburger Land
Contact us now
Engel & Völkers
Licence Partner Alpine Region Tyrol & Salzburger Land
Vorderstadt 11

Österreich