Market price determination with Engel & Völkers Vienna
If you are thinking of selling your property, you have to face reality and take many factors into account. We have taken up this exciting topic and are here to explain what is important and how our real estate experts proceed in this regard.
How much is your property really worth?
The market value results from supply and demand, but what is the real market value of my property? Where do you get general current market information from? Friends, family and neighbors claim to be market professionals, but still propose a wide variety of prices. Can you trust them? On the Internet, the objects to be compared differ drastically and, above all, private advertisements are hard to find! Can you even do it yourself? Other uncertainties often arise: Is the time right to sell? How do you actually calculate the correct square meter price and what is my property worth?

Many questions that are crucial. Because if I go into the market with the wrong price, the risk of losing money or not selling your own property at all or after a very long time with large discounts is quite high.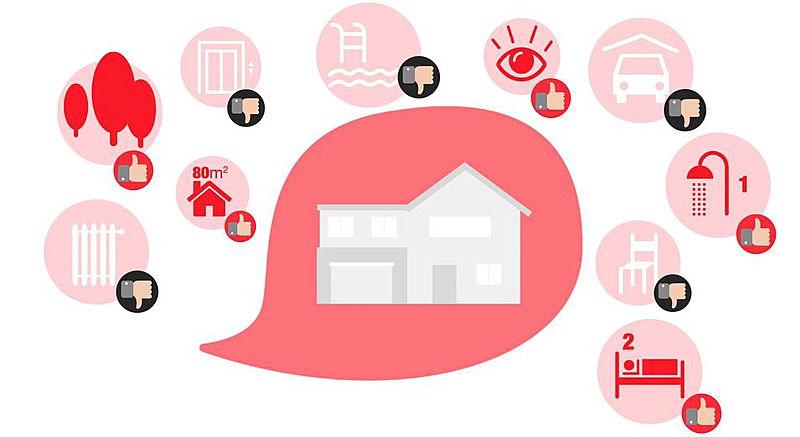 What are the influencing factors that determine the actual market price?
What do I have to consider? We go into detail.
Can I compare my own four walls to similar properties on the Internet? My neighbors made a sale at a great price, can I do that too? Will others find my home as beautiful as I do? These questions often arise when researching the Internet. Since every property is unique, you are quickly disappointed and ultimately only come to a rough estimate. Because the best possible purchase price for any property is influenced by a multitude of factors. Above all, this includes the location, the property, the size, the quality and even the equipment play an essential role.
The residential area is one of the most decisive factors of all. While other criteria such as the condition of a property can be adjusted, it remains physically unchangeable. But how has the location of your property changed in recent years? Has the location improved in quality? And has this possibly increased the achievable price of your property? Other important features are the quick connection to the workplace, access to local supplies for daily needs, the proximity to schools as well as the leisure and cultural opportunities. Potential buyers take everything into account.
If it is an existing property, the equipment and condition are of particular importance. Many interested parties will ask questions such as: How can such a property be modern in terms of its design and technical equipment? Do you have to expect costly renovation work before moving in? Or has the apartment or house been renovated and modernized in the past few years? This can also increase the sales price enormously. In contrast, a new building has the advantage that it often already has the latest technology and there are no additional costs for the future owner.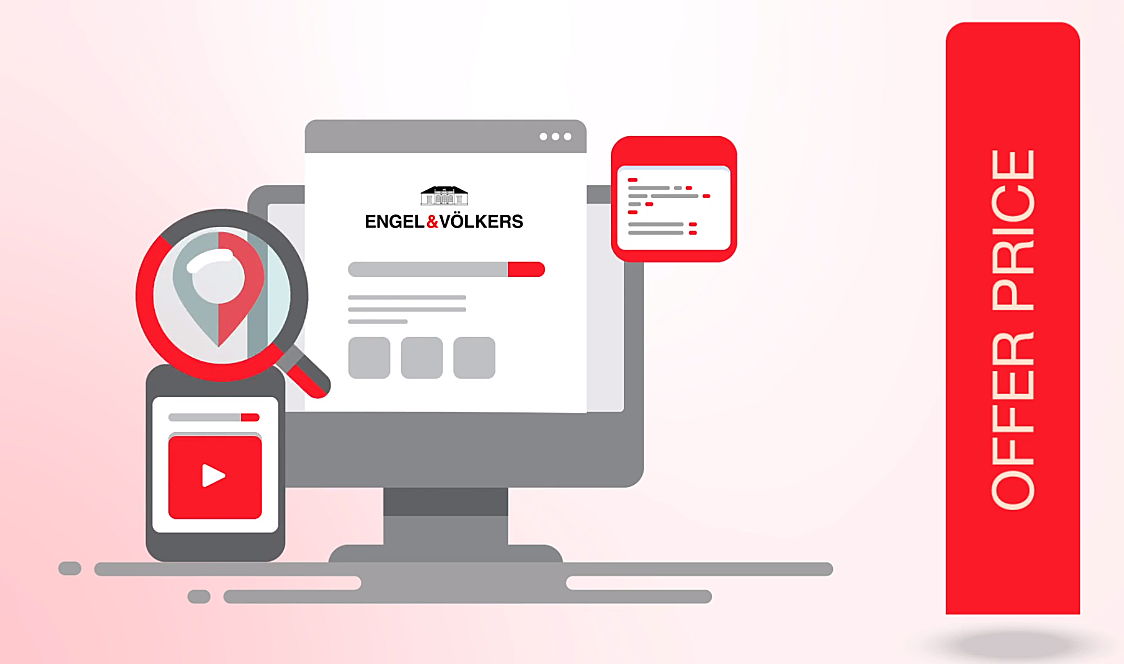 How do the Engel & Völkers market experts determine the best price for your property?

A professional valuation of the property lays the foundation for successful marketing. Because only those who have the appropriate experience, extensive specialist and profound knowledge of the market know how to correctly assess the value of your property. Our real estate consultants draw on more than 40 years of experience in the successful marketing of high-quality real estate.
By carefully weighing all influencing factors, our real estate experts ensure that they determine the optimal market price for each property. We can draw on a large database that provides us with daily insights into the sales prices actually achieved. Every property is carefully examined and discussed by our 30-strong team in Vienna. In order to determine the best offer price, all sales measures and the appropriate target group are precisely analyzed. An individual marketing plan is then created in accordance with this. But not only that: once the property is on the market, the inquiries and customer feedback are checked on a daily basis in order to be able to react quickly. This way we ensure that you get the best possible price in the shortest possible marketing time.
It is not that easy to evaluate your own property correctly. Engel & Völkers works with many years of experience, an extensive database and a team of experts. Convince yourself of the Engel & Völkers service without obligation. If you are thinking of selling your property, we will be happy to help you.
Contact us now
Engel & Völkers
Licence Partner Wien
Opernring 5, 5th Floor

Austria
Mo - Th 8:00 am - 6:00 pm
Fr 8:00 am - 3:00 pm
Sa / Su by arrangement