Cooperations
Affiliations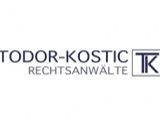 Todor-Kostic lawyers in Velden/Wörthersee
Our trustlawyers "Todor-Kostic" are available for you with their high specialization inall kinds of immovable transactions incl. share and asset deals in Velden amWörthersee, only few walking minutes of our Engel & Völkers Shop. They workAustria-far, particular in their new office in Vienna. In spite of the high-class standards of theirpartner offices they can provide four you oon account of their cooperationspecial conditions, so that your real estate goes over quickly and withoutrisks.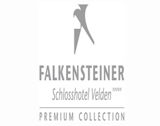 Falkensteiner Schlosshotel Velden
ExperienceCarinthia of its most elegant side at the luxurious castle hotel of Velden withhistory steeped in tradition, princely rooms & suites and excellent gourmetkitchen. In the absolutely perfect formed wellness, beauty-and medical SPA areaon about 3.600 m², a high-class specialists-team looks after you.