The "Princely Begijnhof" trough the years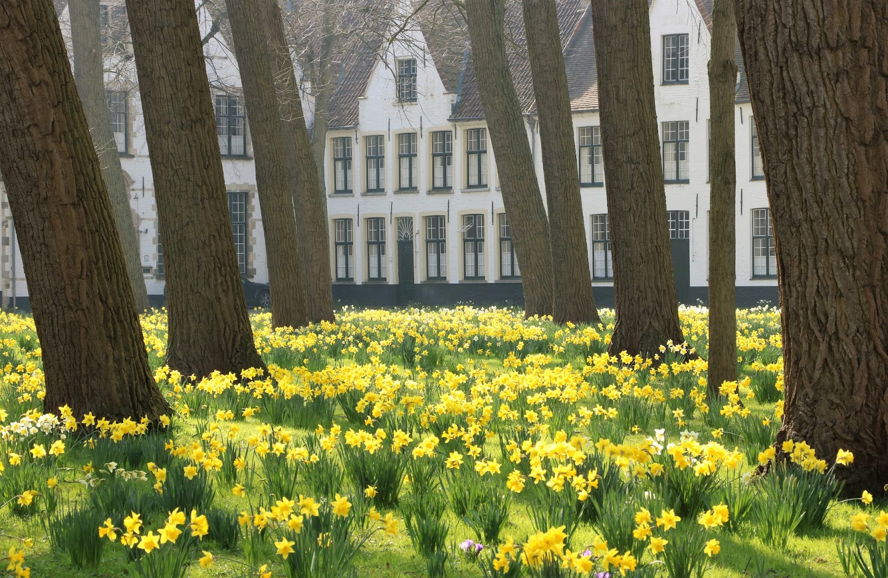 The "Princely Beguinage" trough the years

The rise of the Beguines in ca 1240:
The "Princely Begijnhof and Wijnengaarde with white façades and a monastery garden founded in 1240. A document from 1242 mentions the protection from the Begijnhof by countess Johanna of Constantinopel. In 1244 the independent parish was founded and their own church was build. In 1299 Filips De Schone extracs the Beguinage from jurisdiction and places it under his authority. Since then the title Princely was added.

Because of the placement of the first ancient city wall, it was outside of the walls, when later the second ancient city wall was placed it was part of the inner city. In the first following centuries the community started to grow and had it's own brewery and farms. Also the beguines came from more wealthy families. Even the royal wedding of Mary of Burgundy and Maximilian of Austria in 1477 found place in the Princely Beguinage.
Over the centuries the beguinage was afflicted by many happening such as the inoclasm in 1550 and the changing regimes in Bruges like the French regime at the end of the 17th century. By the rules of the French regime the statute changed to a charity community. Since then they have (periodically) forbidden the intake of new beguines (last official beguine around 1920). After the second world war, Bruges got liberated but got severy damaged. To keep the ancient city sight intact, heavy restauration works were needed but luckely succeeded. Finaly in 1998, UNESCO put the whole site on the list of world heritage... Worth a visit !