Magazine GG
Lifestyle – Personalities – Real Estate
The time has come: read the new GG Magazine online. Just click on the cover and have a flick through. Of course GG Magazine is still available at your Engel & Völkers Shop.
To order paper or electronic copies please contact:
Phone: +49(0)40 36 13 11 40
Email: info@gg-magazine.com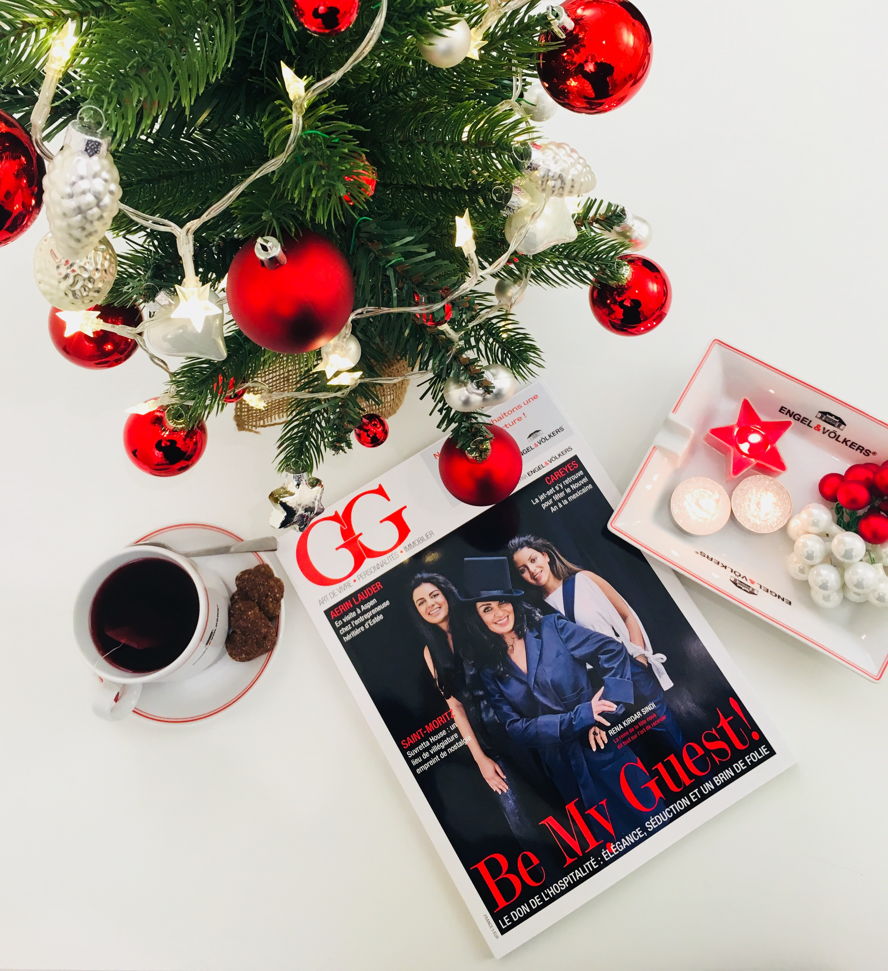 Grund Genug: Engel & Völkers Lifestyle Magazine
Cosmopolitan, informative and inspiring, is the magazine Lifestyle GG from the Grund Genug editions by Engel & Völkers. As a world-class real estate company and prestigious yacht salesman, we feature exciting reports from around the world. With our lifestyle magazine, we take you to see the most beautiful properties around the globe, which you can admire through the impressive photos. The magazine covers the latest trends in lifestyle, architecture, personalities and real estate.
Achieve you Real estate dreams with Engel & Völkers
Four times a year in our lifestyle magazine we deal with current developments in the real estate market of luxury real estate and we make portraits of interesting personalities of the design and architectural scene. You learn what motivates these people and how they develop and implement their projects. In addition, we offer you facts and figures on regional and international real estate markets. Romantic forays through beautiful castles make you dive into the majesty of dream properties. We show you the most beautiful places to live in Germany, Europe and overseas. We also show you in our Lifestyle GG magazine how to create a comfortable interior with elegant furniture and accessories. With practical tips for exclusive purchases you have direct access to the pieces presented.
Discovery trip with GG
Discover the most charming travel destinations and the most beautiful places for your main home or second home. For our magazine Lifestyle, we have sent our authors to the most secret places in which you can settle in excellent company. You will experience magical moments by reporting on the most sumptuous seaside resorts in the world. Relax and rest in the best wellness oasis at the sea or in the mountains. New beauty products, scents and fashion creations complete the wellness theme. Many of the most trendy bars, cafés and restaurants addresses in our Lifestyle Magazine. Savor an exceptional culinary adventure. Dive into the delicate world of wines and champagnes that we have tested for you.
Personalized Gifts with GG
Lifestyle GG Magazine will surprise you with unique gift ideas that our employees have found during their travels. Treat yourself and your friends and business partners with unique pieces made from precious materials. Accompany us behind the scenes of brands rich in tradition and elegant automobiles. Meet the stars of the international art and film scene who have responded to exciting interviews for our Lifestyle Magazine. So that you do not miss any copies, we offer you the opportunity to subscribe. You will also receive our Lifestyle magazine in German, English, Spanish, Italian, French and Flemish in our real estate agencies all over the world.