Guide to renting for residential landlords
Renting a property is often more expensive than selling a property. In the case of a sale, the contractual relationship between buyer and seller usually ends when the purchase price is paid. However, whether the future owner handles the property with care or not is no longer relevant. In the case of a rental, exactly the opposite is the case.

As one of the leading consulting and brokerage companies in the field of residential property, Engel & Völkers Wohnen Schweiz has developed a guide on all aspects of letting, in order to provide you as the owner with sufficient information and protect you from expensive mistakes. The letting guide offers you an overview of the most important regulations for legally compliant contract design and tenant selection, as well as the definition of the rent, increase and termination until the property is handed over.


Here an insight into the table of contents:
Selecting the right tenant
The tenancy agreement and its formalities
Rent prices and additional costs
The handover - an overview
Terminating an agreement and special considerations
Rights and obligations of the contractual parties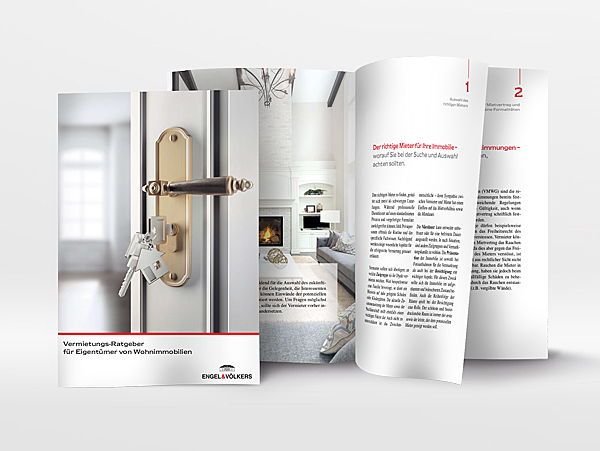 Don't leave your request to chance, but to your local Engel & Völkers expert. Because: acquiring a property and then renting it out can be an optimal capital investment with the right letting strategy.

Contact us now
Engel & Völkers
Licence Partner Switzerland
Poststrasse 26

Switzerland
Our opening hours
Mon - Fri 9 am to 6 pm