We share the same passion !
Our core values such as competence, exclusivity and passion are the basis for what we do. Our team members live the enthusiasm and the spirit of the Engel & Völkers brand.
We are aware that buying or selling a property is associated with great emotion for many of our clients. You might want to sell the house where your children have grown up, or maybe you spontaneously find your dream penthouse, where you want to enjoy Zurich by night: real estate acquisitions and sales are great moments in life! We do everything to support you at this important time in a professional and discreet manner, and to assist you in completing the purchase or sale successfully and timely.
Drop by our shop for a good conversation, we look forward to seeing you!
Our Team
Axel Kühn
License Partner/ CEO
Fax
Kerstin Kühn
License Partner/ Managing Partner
Fax
Benjamin Dähn
Senior Real Estate Agent / Top 5 Agent 2017 – Schweiz Residential
Phone
Fax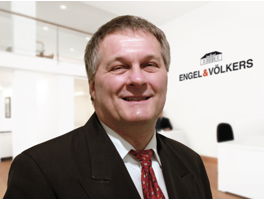 lic.oec.publ. Roland Laun
Real Estate Agent
Phone
Fax