Real Estate broker Engel & Völkers Prague grows stronger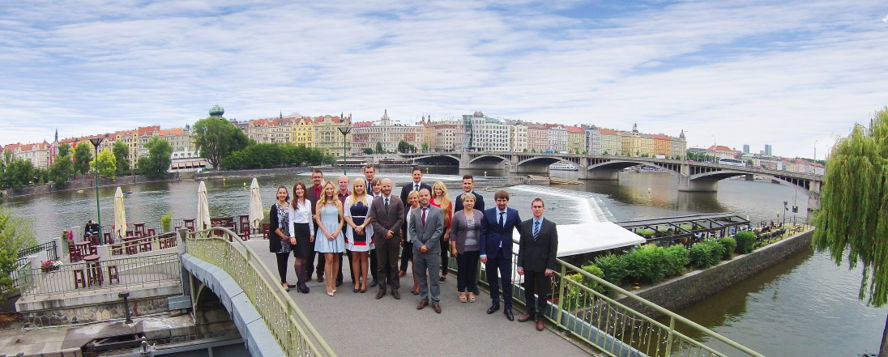 Engel & Völkers is a German real estate company, that has been operating on the market since 1977, currently belongs among the world's leading real estate brokers and was voted as Germany´s best employer of 2015. For nearly 40 years the company has built a stable network of 700 offices in 36 countries on 4 continents, offering professional and reliable advice on the purchase and sale of real estate: apartments, villas and family houses at Engel & Völkers Residential, and mid-sized investment properties such as apartment houses and office buildings at Engel & Völkers Commercial.
The Prague branch of Engel & Völkers has operated since 2008, which means 8 years of experience on the Czech real estate market. The Prague residential team focuses on properties from mid-class flats up to luxury villas; the commercial team on reasonable investment properties from 200 thousand up to 20 mil. EUR.
Thanks to a combination of a strong international brand, hard work, the continuos striving for a professional and reliable approach, combined with the rising interational attraction of the Czech real estate market, Engel & Völkers Prague has grown to become one of the strongest players among Prague´s real estate companies. In 2015, the Prague office recorded twice as many properties sold; its portfolio of properties offered has doubled; in both commercial and residential departments, our number of new brokers has expanded by more than half. Today there are 25 passionate and hard-working members in the Prague office.