Ready to Sell! Residential – Basic seminar
All new real estate consultants at Engel & Völkers take part in the "Ready to Sell!" course within the first 3 months of starting their job. The training consists of an online course as well as two practical seminar days with a trainer, where you practice together and enter into direct dialogue with your colleagues. You will learn about the unique system platform that we provide as well as the exact sales process that has proven itself for over 40 years.

The focus of the seminar is on property acquisition. You will actively train the first contact, try out the creation of a property presentation and practice conducting a professional viewing. In addition, this course includes a potential analysis in which you can test your sales skills yourself in order to further your training in a targeted manner.


Implement the individual building blocks, work on your personal sales skills and be consistent in your actions - then the way is paved for a successful career as a real estate consultant with Engel & Völkers. The course consists of:
16 online modules, which can be worked on independently and indepen-dent of time and place, and
a 2-day seminar with a trainer, which can be conducted digitally or on-site.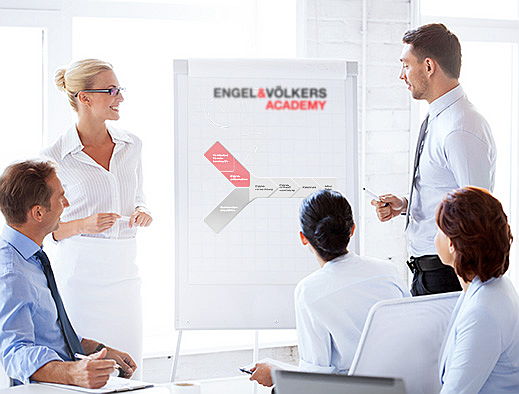 Contents

The company and the Engel & Völkers brand
The sales process: the E&V Success Drivers
Acquisition: Establishing initial contact and building a relationship
The successful object presentation
Arguing benefits and refuting objections
Define personal goals and strategies for market conquest
Contact us now
Vancouverstraße 2a

Germany

Fax:

+49(0)40 36 13 11 13