Falkenhöfe | Live greener in Falkensee
Stylishly into a new life
The development of the entire property between Heinkel and Finkenkruger Straße offered plenty of room for new residential ideas. 20 condominiums with apartment sizes between approx. 51 m² and 148 m² are expected to be ready for occupancy in 2021 in the south of the property, at Heinkelstraße 3. The 2 to 4 room apartments, distributed over two apartment buildings, each extend over 3 floors. Of course all apartments have a balcony or terrace, real wood parquet flooring and underfloor heating. The underground car park provides at least one parking space for each unit - the installation of e-charging stations is also planned.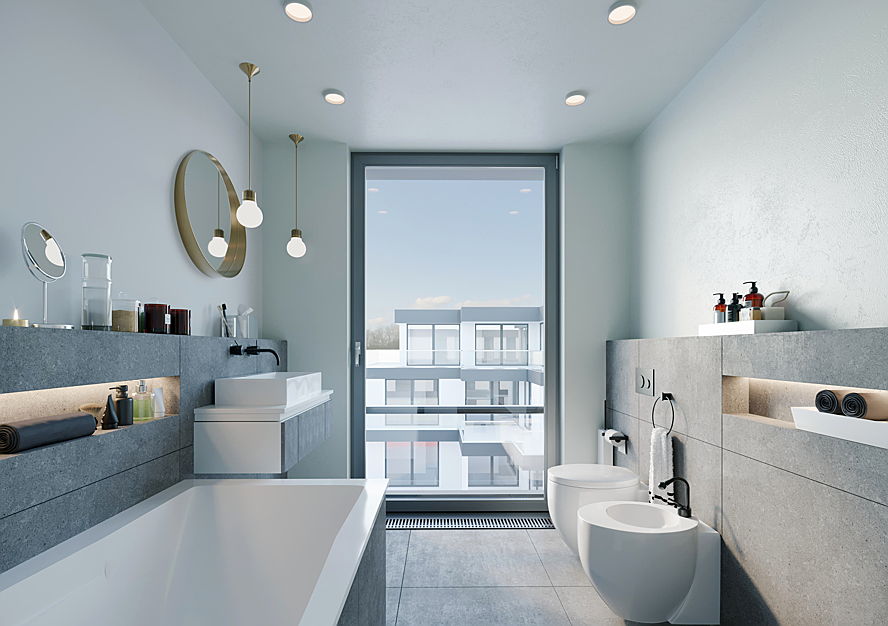 Information summarised
2 high-quality new buildings
20 modern condominiums
2- to 4-room apartments
Apartment sizes from approx. 51 sqm to 148 sqm
Partially barrier-free apartments
Terrace apartments with private garden
Penthouses with roof terraces
Mainly floor-level window fronts
High-quality equipment with cost-neutral options
Barrier-free elevator
In-house underground parking spaces with E-Option
Very good connection to Berlin
Central city location Falkensee
Completion expected for the end of 2021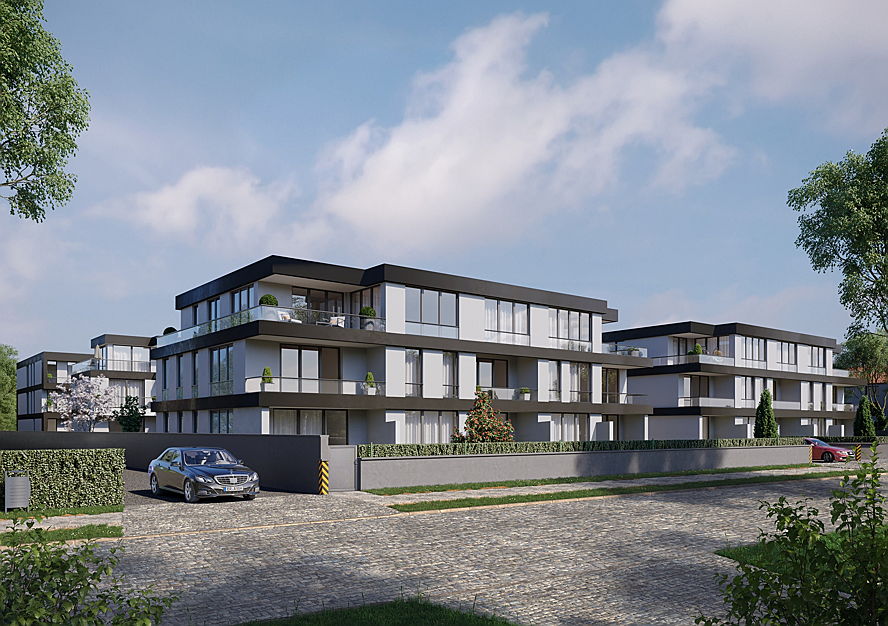 Living in the Havelland region
In the suburbs, on the north-western edge of the capital, lies the Brandenburg town of Falkensee in the county of Havelland. Falkensee has been experiencing a real construction boom with significant population growth since the 1990s. Today the city has about 45,000 inhabitants.
The population density, however, is rather low compared to Berlin. The rural character has been preserved by the village buildings with interspersed pastures or meadows in many places. The melodious name was created in 1923 when the two largest villages in the area at that time, Seegefeld and Falkenhagen, merged.
In the northern district of Falkensee, in Falkenhagen, lies the largest body of water in the area, the Falkenhagener See. Here you can swim, sunbathe and eat well in the restaurant "Seeterrassen". Always surrounded by woods and fields, meadows and pastures still characterise the more central streetscape and townscape. The partly still village-like development alternates with renovated houses and villas as well as modern new buildings. So soon also in Heinkelstraße: the residential street, just three minutes' walk from the local railway station, is now being expanded with the new building project "FALKENHÖFE" with modern architecture and high-quality living space.