Petersburger Platz 8 | Penthouse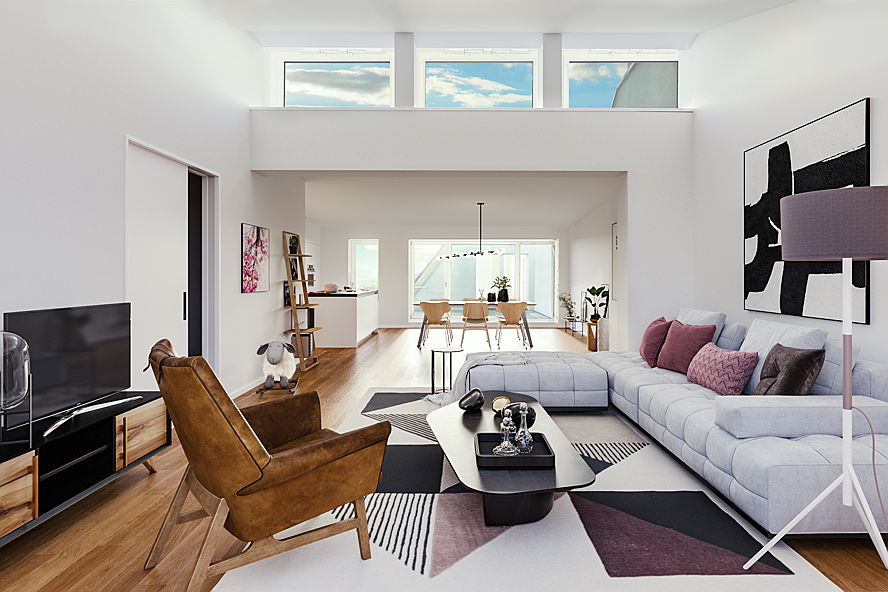 This penthouse apartment will be finally developed after certification. You also have the possibility to bring in your personal wishes for the interior construction.

The characteristics at a glance
» approx. 212 sqm living space

» south-west oriented
» open living / dining area
» 4 - 5 rooms
» separate office / guest room with bathroom
» approx. 20 sqm roof terrace
» skylights for a sunny room climate
» modern glass elevator
» newly designed, quiet inner courtyard
» bicycle parking spaces
» family-friendly neighbourhood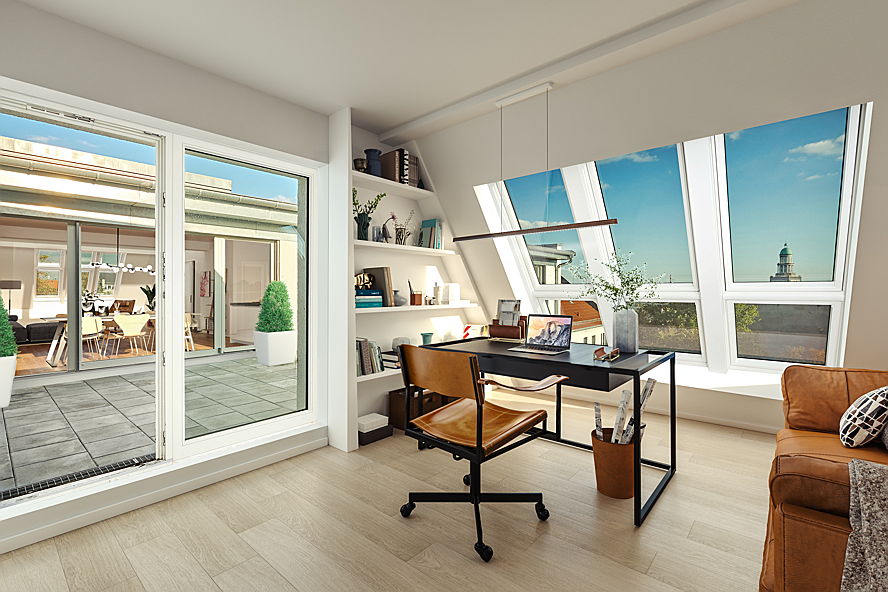 Light-flooded new penthouse on a charming old building
Light-flooded Living
In the attic of this modernised old building in the heart of Berlin-Friedrichshain, long-awaited living dreams come true. On approx. 212 sqm living space you have the possibility to purchase a spacious 5 room new building penthouse as a refined shell to complete it according to your own desires. Besides 3 bathrooms, a separate guest area and an open kitchen, this refuge treats its future residents with an extraordinary floor plan and an approx. 20 sqm roof terrace with views over southern Friedrichshain.
Built on historical Ground

Modern comfort with large windows and rooftop terrace meets the charming elements of a turn of the century residential building. The elevator to the top floor and the redesign of the courtyard with a modern garden house are further elements of the rejuvenation of the ensemble Petersburger Platz 8.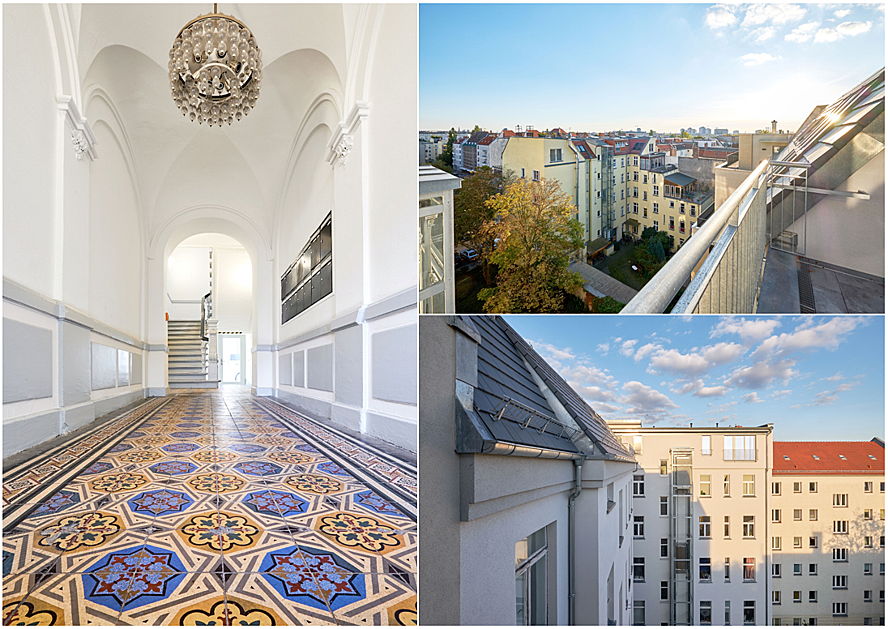 One beloved neighbourhood
Much of the Friedrichshain district has long followed the vibrant trend of the capital and offers young Berliners in particular the variety they are looking for - a healthy and creatively growing part of Berlin that impresses with its pleasant restraint and refreshing down-to-earthness. It is not only the stucco decorated facades of the old buildings that skillfully blend with modern architecture and lush trees, but also the local amenities and recreation in the midst of a quiet, family-friendly and lively neighbourhood. Whether its weekly market at Boxhagener Platz, sports at Volkspark Friedrichshain, lunch at 'Frischeparadies' or romping on one of the 89 playgrounds - Friedrichshain is worth living. In addition to numerous shopping opportunities, there are popular weekly markets, boutiques, a traditional art-house cinema and a great variety of restaurants. Vis-à-vis the cosy and well-kept Petersburger Platz with its park and playground invites you to an afternoon visit.