Condominiums for owner-occupiers and investors in Berlin-Mitte.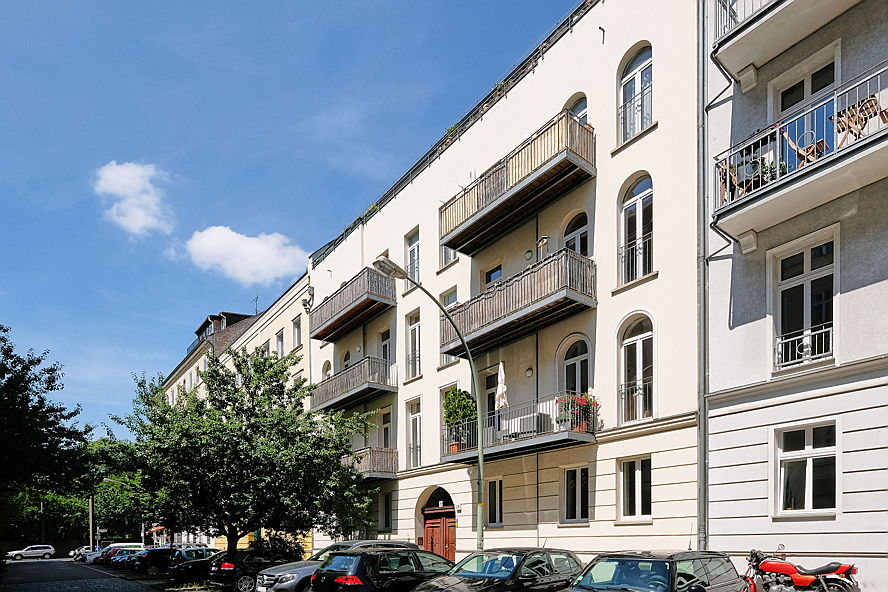 "Kiezleben in the middle of Berlin"
Embedded between the two trend miles Torstrasse and Invalidenstrasse, the residential building is ideally located on their connecting axis and represents an attractive capital investment with its sought-after location and correspondingly good rentability. Young professionals as well as singles and couples prefer this polarizing neighborhood.
​
◊ 4-floor old building
◊ Year of construction 1900 // refurbishment 2002
◊ Modernised staircase
◊ Freshly renovated & representative entrance area
◊ Typical ceiling heights for old buildings
◊ New elevator
◊ Assigned basement compartments
◊ Carefully renovated old building details
◊ Green, light courtyard
◊ Small community of owners (10 apartments)
Apartments currently available:
◊ 1 attic apartment with south terrasse (rented)
◊ 1 apartment with south balcony (rented)
◊ 1 mezzanine apartment with terrace and garden plus basement area with existing development permit (free)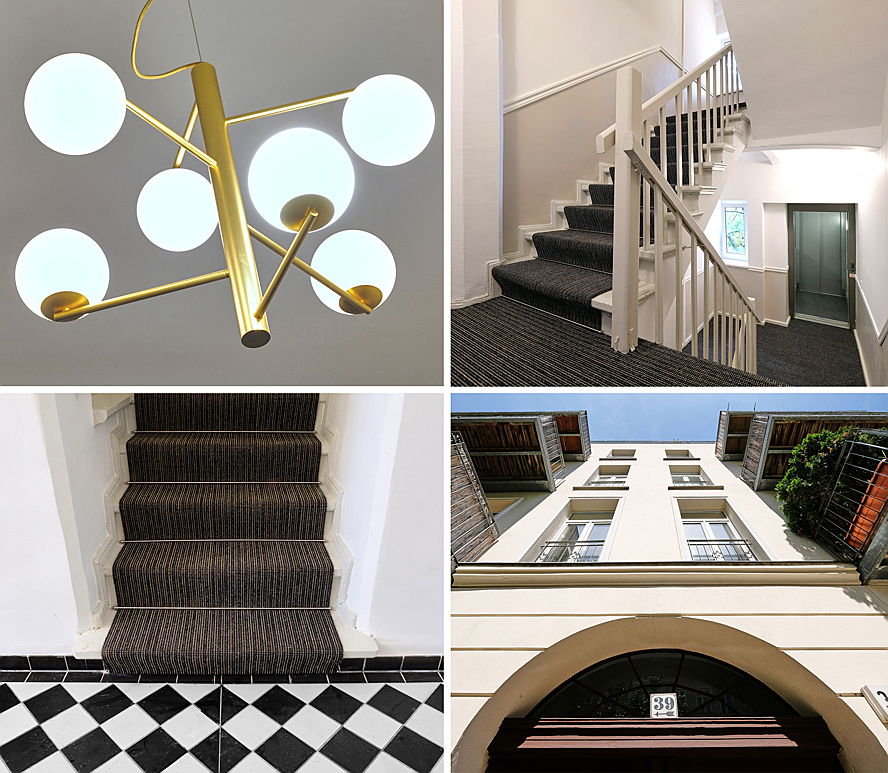 "The magic of old buildings"
◊ 2 to 4 rooms
◊ Efficient floor plans

◊ Open kitchens with dining area
◊ Bathroom with tub
◊ High bright rooms
◊ Parquet floor
◊ Smoothed walls
◊ Insulated windows
◊ Central heating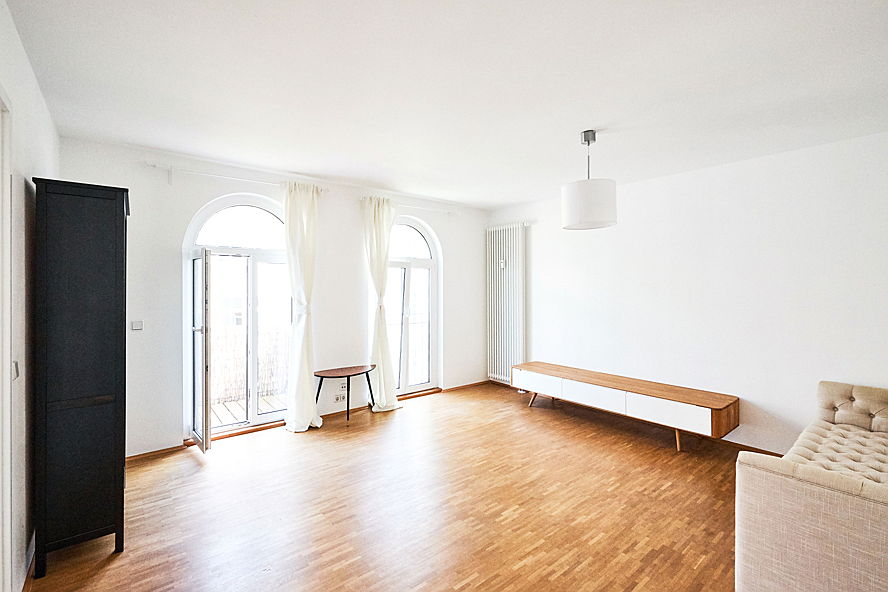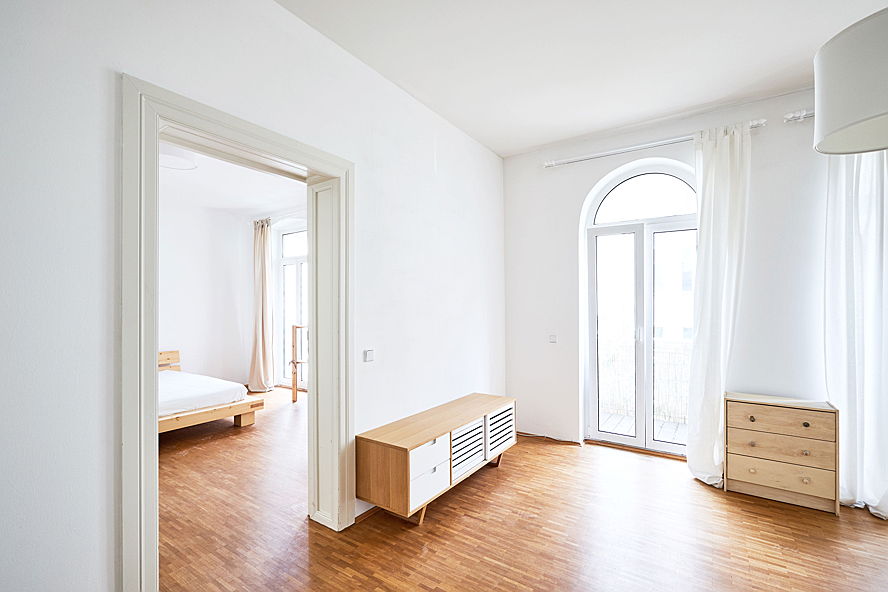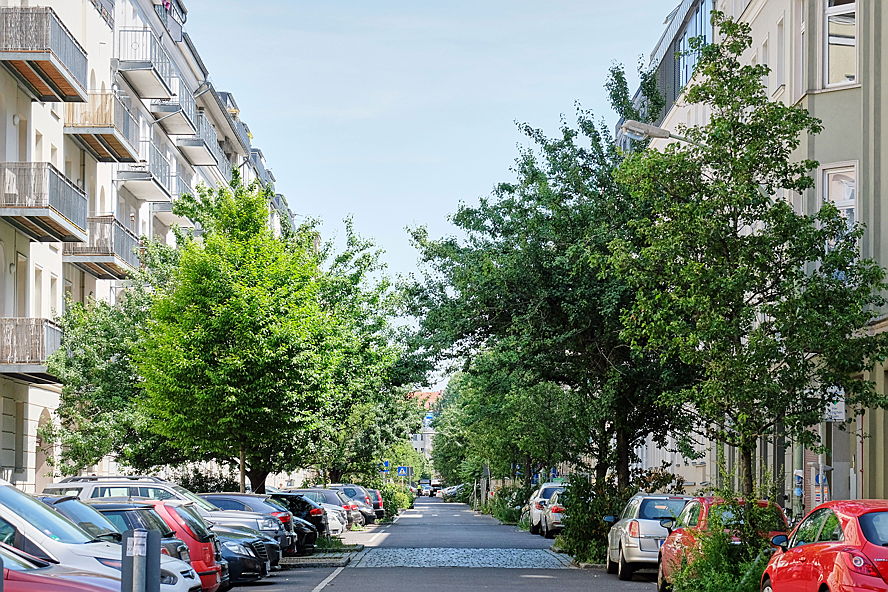 Location & Neighbourhood
"Life in the Oranienburger Vorstadt"

Tieckstraße 39 is located in the city area "Oranienburger Vorstadt", which was incorporated into Berlin in 1831 and owes its name to the "Oranienburger Tor". The quarter belonging to the living district of Mitte experienced growing popularity in recent years and today presents itself in an almost completely renovated condition. The central yet quiet location guarantees enjoyable living in the heart of the city.
In only a few minutes you can walk from here to the Friedrichstraße and the memorial place "Berlin Wall" as well as the Museum Island, the Scheunenviertel or the Hackesche Höfe. In the immediate neighborhood you can enjoy Berlin's rich cultural heritage, a variety of cafés and international restaurants. Individual boutiques still adorn the streets and daily errands can be handled easily on the way home.
Tieckstraße and its neighbourhood are defined by small, traffic-calmed streets and parks. The nearby train stations "Oranienburger Tor" and "Nordbahnhof" provide a car-free connection to the city and its surroundings. In addition, destinations in all directions can also be reached quickly by car via the major traffic routes.