Your success is our goal, your requirements our benchmark – rely on Engel & Völkers expertise

Longstanding experience, global presence, local expertise – a combination for top prospects
At Engel & Völkers, we have been successfully brokering high-quality properties for more than 35 years. We run 15 locations in the capital region with more than 200 real estate experts, ensuring exclusive local service. We are represented at 630 locations in 39 countries around the world, giving you access to our international network.
Regardless of whether apartment buildings, residential projects, office, retail and industrial space orprivately used properties are concerned – when it comes to real estate, you should talk to someone who knows the market like no other: Engel & Völkers.

Berlin is more popular than ever – as are Berlin properties
Berlin is more popular than ever before. Positive economic development and a diverse cultural landscape are two of the main reasons why the city has rapidly grown over the past few years. Berlin's development into Europe's trend-metropolis is also reflected in the real estate market. In 2014, Berlin apartment buildings were sold for over EUR 4.25 billion – the highest figure since 2007. The high demand for real estate hasled to a significant increase in prices. As an owner, you can benefit from the outstanding conditions – the time for marketing your property has never been better.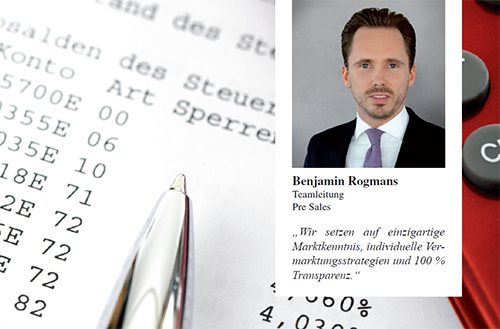 The basis for a successful property strategy – our free and personalised potentials analysis
Should you continue to hold onto a portfolio property or would it be better to sell? Political and economic conditions regularly pose new challenges to you as an owner, making it advisable to regularly review your individual property strategy. Even if you currently have no concrete plans to sell – we can always provide you with a free and comprehensive potentials analysis for your property. This will highlight both development opportunities and realistic prospects for action, and includes the best market price that is currently attainable.

Real estate marketing with the best – the best Engel & Völkers service for you
There are a number of details to consider when successfully marketing a property. At Engel & Völkers, we know how to get our clients interested in your property and also how to ideally place it on the market. This begins by thoroughly compiling all the relevant details. In the process, we strive to keep your effort as low as possible and are happy to take on any required trips to administrative offices or property management firms. Once all the facts are on the table, our real estate experts will draw up an attractive sales exposé with professional photos.

High end real estate marketing – first-class media and perfect placement at no cost to you
With our marketing materials, we are not only able to address over 4,000 clients in our network, but can also find the right buyer: With targeted advertising campaigns in the city's largest daily newspapers, an exclusive layout in our own lifestyle magazine "GG Berlin", presentations in our showrooms and targeted offers online. Only if you so choose, of course. If you prefer to market your property discreetly, we also work absolutely confidentially.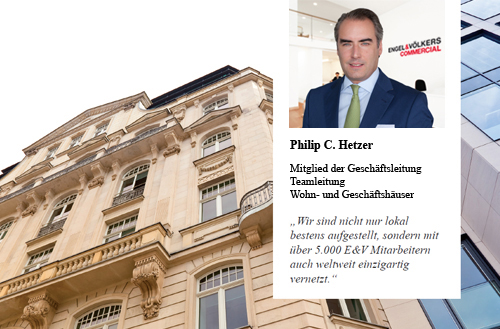 From sound property analysis to marketing – our expertise pays off for you
Based on our exclusive marketing activities and our outstanding network, we can quickly find the right buyer for your property at the best possible terms for you. Here too, we assume all the necessary tasks, from organising viewings, property checks and forwarding bids and credit checks to contract negotiations and support for notary appointments. Because transparency is very important to us during all the marketing steps, we document the key activities for you.
Our broad service spectrum means tailored solutions – for any set of requirements
- Residential and commercial buildings
- Office space rentals
- Industrial space rentals
- Retail services
- Investment
- Project development