Buying property in Belgium
Are you a fan of Europe? If yes, Belgium is a great location for you. Located in the middle of Europe, its capital Brussels is not only home to all the institutions of the European Union; it also offers a very cosmopolite lifestyle. Its typical Art Nouveau architecture gives the city a special charm. If you are a history lover you will love visiting the medieval cities of Brugge and Gent which transport you to different centuries at a glance. Belgium stands out with its variety of cultures and languages within a very small place; you can easily speak French, Flemish, German and English with most of its citizens.
The Belgian property market has a lot to offer for everybody's taste. From the typical "maison de maître" to beautiful villas and castles. As the Belgian property market has been stable in recent years, it is worth considering investing. We have put together some tips on how you can invest in a property in Belgium as a foreigner.
| | |
| --- | --- |
| Capital | Brussels |
| Number of inhabitants | 11.250.585 |
| Currency | Euro |
| Languages | Dutch, French, German |
Buying property in Belgium as a foreigner
There are no restrictions for foreign buyers looking to purchase a property in Belgium. As in other European countries, buying a property does not give the owner the right to live and work in Belgium¹⁴. For non-European private investors it's advisable to check which visa modalities apply for your specific case with your local embassy. However, depending on the status of residency, different tax implications may apply. Consulting with a local tax expert is highly advisable.
What do real estate agents do in Belgium
The estate agent profession in Belgium is highly regulated; since the Royal Decree of 1993 the professional title and exercise of the real estate agent profession is protected. Therefore, any person trading real estate must be a member of the Institut professionnel des Agents Immobiliers (IPI), Beroepsinstituut van Vastgoedmakelaars (BIV). In order to become a member of IPI/BIV, real estate agents must either attend a three-year specialized study programme or have a bachelor degree to start their year-long internship and be allowed to take the written and verbal exams. Since the IPI/BVI is very strict in terms of breaches of compliances with their membership conditions, Belgian real estate agents are highly professional and very well-trained. The IPI & BIV are very transparent, thus, customers are able to check the IPI/BIV numbers of all Belgian agents online.¹⁵
How to buy property in Belgium

L'Offre d'achat / Aanbod tot Aankoop
It is usual procedure in Belgium to show interest in buying a property by signing a formal offer offre d'achat/ aanbod tot aankoop. Nevertheless it's not legally required to do so. If a formal offer is signed, it ties the buyer to the sale if all the required documents are attached, otherwise the seller is still able to back out of the sale without any penalty. Like all contractual documents in Belgium, it must be written in French or Dutch and be understood by all the parties and may also require a translator's service.
Le compromis de vente / Verkoopscompromis
If both parties want to proceed with the sale, firstly, a Compromis de vente/Verkoopscompromis is signed. This includes all the details of the sale and is drafted by the notary. This legally binding document requires the buyer to purchase the property as long as the seller acts in good faith. Normally, at this point, a deposit of 10% of the purchase price is due and is usually either paid into an escrow account held by the notary. Afterwards, the buyer has another four months to pay the remaining balance. If the buyer decides to withdraw from the deal, under certain circumstances he/she will lose the deposit. Another option is a formal sales purchase agreement, which in contrast to the "compromis" can't be used to go to the notary, but is legally binding both parties.
L'Acte notarié / Notariële akte
The sale is fully completed at the Acte notarié/Notariële akte. With the notarised deed the transfer of ownership of the property becomes official. The deed has to be signed within four months time after the compromis de vente/ Koopintenties. Please note, that if the signature of the deed is delayed, the registration fee to the state has to be paid.
The whole purchase process of a property in Belgium may take between four to five months in total.
Closing costs in Belgium ¹⁶
| | | |
| --- | --- | --- |
| | Existing properties | New buildings |
| Real estate agent's fee | Paid by the seller | Paid by the seller |
| Notary fee | 1-2% +VAT of the purchase price | 1-2% +VAT of the purchase price |
| Transfer tax | 800 - 1,000 € | 800 - 1,000 € |
| Registry tax | 10 - 12,5% | 10% on the plot |
| VAT | - | 21% on the building |
| Totally | Approximately 11-14,5% | Approximately 19-21% |
Property Taxes in Belgium
Value Added Tax is charged on newly-built properties that have not been inhabited yet or are sold in the first two years of inhabitation. Property owners in Belgium need to pay an annual property tax which may vary depending on the region the property is located. Since the taxation system in Belgium is rather complex, it's highly recommendable to seek the assistance of a local tax expert.
How to get a mortgage in Belgium 
Under certain circumstances, foreigners are able to obtain a Belgian loan. It's common practice that Belgian financial institutions request their loan applicants to provide an official valuation done by a surveyor before granting the loan. For further details, it's advisable to check directly with the local financial institutions.
Property prices in Belgium & additional tips
All contracts in Belgium have to be written either in French or Dutch. Since all parties need to understand the contract, it may be necessary to hire a professional translator.
Brussels
Antwerp
Ghent
Brugge
Average price/m2
A location
6.500 €/m2
4.800 €/m2
3.820 €/m2
4.623 €/m2
B location
3.700 €/m2
3.000 €/m2
2.629 €/m2
3.586 €/m2
Average rent /month/m2
A location
14 €
12,32 €
11,2 €
11,2 €
B location
12 €
11,20 €
10,22 €
10,1 €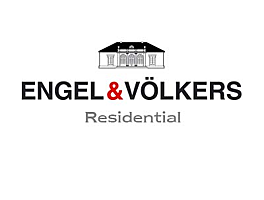 ​Team Regional Office Belgium
Avenue Louise 523, BE-1050 Brussels
Phone