Buying property in France
Have you always wanted to experience the true "savoir vivre" of France? Paris, France's capital city, is known as one of the most romantic cities of Europe. The view from the Eiffel tower is breath-taking and a must during a visit of Paris. France is also known for its outstanding fashion industry and sophisticated cuisine. Could there be anything better than enjoying a glass of Bordeaux on your own balcony in le Marais, one of Paris' most beautiful neighbourhoods? The south of France with its charming cities like Nice or Cannes invites you with its Mediterranean climate to pass amazing summer nights close to the beach. Some recommendations on how to invest in the French property market as a foreigner can be found below.

| | |
| --- | --- |
| Capital | Paris |
| Number of inhabitants | 66.991.000 |
| Currency | Euro |
| Languages | French |
Buying property in France as a foreigner
There are no restrictions for foreign buyers who want to buy a property in France, even if they are non-resident. In order to do so, investors need a French bank account and a valid ID.
What do real estate agents do 
In France the real estate business is regulated by law. It is the responsibility of the French Chamber of Commerce to verify that real estate agents have professional skills. Moreover, they need a specific insurance, an official registration number and have a professional card delivered by the Chamber of Commerce.
How to buy property in France 
Offre d'achat
It is a buyer's offer to purchase the property at a certain price. If the seller accepts it, it becomes legally binding on his/her side until the signature of the authenticated deed. In contrast, the buyer is not tied by its own offer and may withdraw. It is forbidden by law to put a deposit at this point of the sale process.

« Promesse unilatérale de vente » (Preliminary contract I)
Usually firstly a preliminary contract, promesse unilatérale de vente, is signed by both parties at a notary. It is legally binding for the seller but not for the buyer. The buyer has to accept this promesse in order to be legally binding. This is then called Levée l'option.



Compromis or Promesse synallagmatique de vente

In a second step normally another preliminary contract called compromis or promesse synallagmatique de vente is signed by both parties at the notary. It is legally binding for both parties.
For both preliminary contracts, the buyer has 10 days after the signature to withdraw without justification. Usually 10% of the sales price has to be paid at this point, whereas the law indicates that it is a minimum of 5% of the sales price. This amount is held on an escrow account at the notary's office. At this point the sale is not completed yet: the buyer has around two months to obtain a bank loan, for example. Nevertheless, this contract is the most important part of the sales process because all legal conditions are defined. Please note that there is still a possibility for the buyer to withdraw. If the withdrawal occurs more than 10 days after the signature, the paid deposit will be lost.
Acte notarié
In order to transfer ownership of the property an authenticated deed is needed. It is usually signed within 2-3 months after the sale agreement. At this point the total sales price is due as well as the commission of the real estate agent involved.
Please note that the whole process starting from the signature of the offer may take approximately 4 months.
| | |
| --- | --- |
| Real estate agent's fee | ~5% in 1st home markets, in the south of France the fee is paid by the seller |
| Notary fee | 0,814% of the total sales price |
| Administrative fees | ~1.400€ |
| Registry tax | ~5-6% of the total sales price |
| State fee | 0,1% of the total sales price |
| VAT | 20% |
| Totally | Approximately 7,5% |
Property Taxes in France 
Capital gain tax of 34.5% may be applicable, however there are exceptions for principal properties & non-resident buyers; it is therefore worthwhile contacting your local tax expert for further information. Additionally, taxe foncière which is based on the area of the property, as well as taxe d'habitation which depends on the city of the property, and is usually paid by the tenant if the property is rented out, may apply for foreign property owners. It's highly advisable to investigate the current tax level with your local tax expert.
How to get a mortgage in France 
Foreigners can get French mortgage loans under certain circumstances. Usually a minimum of 10% of the total sales price has to be provided in order to obtain one; nevertheless, the requirements may vary depending on the financial institution.
Property prices in France & additional tips 
In France, all contracts are to be written in French. Both parties have to understand the contract, so it might be advisable to contract a translator.
Paris
Côte-d'Azur
Average price/m2
A location
12.200 €/m2
12.000 €/m2
B location
7.900 €/m2
2.500 €/m2
Average rent /month/m2
A location
44,80 €
Seasonal variations
B location
35 €/m2
Seasonal variations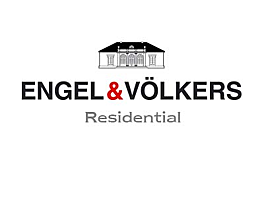 Team Country Management France
24 bis, rue de Berri, 75008 Paris
Phone