Buying property in Portugal
Are you passionate about watersports, hiking and unspoiled nature? Portugal, the country of the adventurer, is one of the insider tips for Europe. Portugal offers a rather modest cost of living in comparison to France or Italy, whereas the quality of life is just as high. With great Mediterranean cuisine, architecture dating back to the 15th - 18th century, prestigious golf clubs, great surf spots, enchanting castles and villages, Portugal offers something unique to everyone. Foreign investors are especially welcome. The Golden Visa Programme, a government programme, aims at boosting investment into the Portuguese property market. How to buy a property in Portugal can be found below.

| | |
| --- | --- |
| Capital | Lisbon |
| Number of inhabitants | 10.341.330 |
| Currency | Euro |
| Languages | Portuguese |
Buying property in Portugal as a foreigner
There are no restrictions on foreign property ownership. In order to purchase a property in Portugal, foreign buyers will have to acquire a Portuguese fiscal number, número de contribuinte.
What do real estate agents do in Portugal
All real estate agents in Portugal are formally registered and possess a license number of the Real Estate Agents Association, Associação de Mediadores Imobiliários. This makes it extremely simple to check the credentials of a Portuguese real estate agency via the website of the INCI's (Instituto da Construção e do Imobiliário). Real estate agents are responsible for drawing up contracts and inspecting the property's title before closing a deal. It is good for buyers to know that real estate agents in Portugal work on behalf of the seller and on a commission basis.
How to buy property in Portugal
Purchase offer
When making an offer for a specific property in Portugal, it's common practice to sign a document and to deposit a small amount of money to secure the offer.
Contrato de Promessa de Compra e Venda (Promissory contract)
If buyer and seller agree on the offer, a Promissory Contract of Purchase and Sale is signed and notarised. This document contains all the conditions of the transaction and it establishes a time limit for the signature of the final deed at the notary. Thus, it is legally binding in accordance with Portuguese legislation. At this point, approximately 10% - 30% of the sales price is paid as a deposit. The buyer's next task is to pay the municipal property tax or Imposto Municipal Sobre Transamissões (IMT). If the buyer decides to cancel the deal, he loses the deposit paid. On the other hand, if the seller decides to cancel the deal, under certain circumstances he/she might have to pay out twice the amount of the deposit.
Escritura Publica de Compra e Venda (Notary Deed)

The transaction ends with the execution of the Deed of Purchase and Sale which is signed in a notary and officially recorded. At this point, the remaining amount of the sales price has to be paid. The deed is then signed and the balance of the transaction price is paid. A copy of the title deed is then immediately lodged in the local Land Registry office and Tax office and the change of ownership is registered.

Closing costs in Portugal
| | |
| --- | --- |
| Real estate agent's fee | is paid by the seller |
| Notary fee | 153 € per transaction + 1,25 € per amendment |
| Legal fee | 1 – 2% of the sales price |
| Registry tax | ~0,2 – 1,2% of the total sales price |
| Stamp Duty | 0,8 – 1% |
| Real estate transfer tax | 6 – 10% |
| Totally | 10 – 15% |
Property Taxes in Portugal 
IMI, the annual municipal property tax, is payable by whoever is the owner of a property on December 31 that year. This is based on the registered value of the property and fixed by each municipality. The rates range from 0.3% - 0.8%, depending on the type, location and age of the property, although some exemptions exist.
How to get a mortgage in Portugal
Whereas in the past it was nearly impossible to obtain a mortgage as a foreigner, as of January 2017, under certain circumstances, it is possible to borrow up to approximately 70% of the purchase price. Mortgages in Portugal are usually given to people up until the age of 65.
Property prices in Portugal & additional tips
The Golden Visa
The Golden Visa Programme launched by the Portuguese authorities is a fast track for foreign investors from non-EU countries to obtain a fully valid residency permit in Portugal (Golden Visa). This residency permit will allow the investor and his family members to enter and/or live in Portugal and to travel freely within the vast majority of European countries (Schengen space). In order to achieve the Golden Visa, among others, non-EU citizens must purchase any property above 500,000.00 €. Properties above 350.000,00 € also qualify as long as they are either more than 30 years old or located in areas of urban renovation. Under the Golden Visa programme investors must keep their property for at least five years and demonstrate that funds for purchasing it come from abroad.²⁵

Non Habitual Residency status
There are very attractive tax advantages for foreigners who become Portuguese tax residents and therefore achieve a Non Habitual Residency status. In accordance with Portuguese law, foreigners who have their habitual residence in Portugal or have a property in Portugal on December 31 of that year with the intention to hold it as their habitual residence, and which has not been taxed in Portugal in the previous five years, can benefit from these advantages. This includes advantages in terms of income tax, inheritance tax. For further information it is advisable to consult your tax accountant.
Lisboa
Algarve
Cascais
Average price/m2
A location
6.000 – 12.000 €/m²
5.000 – 9.000 €/m²
6.000 – 10.000 €/m²
B location
3.000 – 5.0000 €/m²
2.000 – 4.000 €/m²
3.000 – 5.000 €/m²
Average rent /month/m2
A location
30 - 60 €/m²
Seasonal variation
Seasonal variation
B location
15 - 30 €/m²
Seasonal variation
Seasonal variation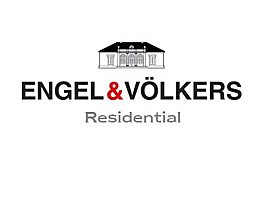 Team Regional Office Portugal
Avenida Diagonal, 640, 6th Floor, E-08017 Barcelona
Phone