Buying property in Switzerland
Switzerland is known to be a safe haven to many people. As one of the most secure countries in the world, Switzerland offers its citizen political stability and a very high quality of life. With its unique Swiss alps, from Lake Geneva to the Bündnerland or the idyllic landscapes around the numerous Swiss lakes, the country has a lot more to offer than renowned watches and delicious chocolates. Is it your dream to enjoy your holidays hiking on one of its well-known trails with a view of the Jungfraujoch? Or do you fancy living in one of the characteristic Swiss villages like Saanen? The Swiss real estate market is one of the most solid worldwide; nevertheless, it is not as easy as elsewhere to buy a property in Switzerland. In the following we give you an overview on "How to invest in Swiss real estate as a foreigner".

Buying property in Switzerland as a foreigner
Switzerland has strict regulations about the purchase of properties by foreigners, known as Lex Koller. In order to buy a 1st home residence as a foreigner in Switzerland, private investors need a Swiss residence permit and live permanently in Switzerland. In contrast, for second home residences there are different quotes in each canton for the purchase of properties by foreigners without official approval.¹¹
What do real estate agents do in Switzerland
Real estate agents usually work freelance and do not need a specific licence to execute their profession. Therefore, it is highly advisable to work together with renowned agencies. All real estate agents at Engel & Völkers take part in specific training courses at our in-house Academy and are therefore the ideal partner to lead you through the whole sales process. In Switzerland, real estate agents are normally paid by the seller.
How to buy property in Switzerland
Please note that the process of how to buy a property varies regionally. However, in general the process works as described in the following:
Letter of intent

A letter of intent is an agreement summarising the main points of a proposed deal. Normally, it signifies a genuine interest in reaching the final agreement subject to due diligence, additional information, or fulfilment of certain conditions.¹² Firstly an offer is made in the form of a letter of intent, which if accepted usually has to be secured by a deposit.
Preliminary Agreement
If seller and purchaser agree on a price and key deal elements, they usually decide to sign a letter of intent which sets out all the conditions of the transaction and a time limit for the final contract of purchase and sale. This document is usually not legally binding under Swiss law except if it is notarised.
Completion
In Switzerland, all property transfers are handled by a notary. The typical responsibilities of the notary include:
holding the buyer's funds in escrow
completing the official transfer of the property
registering the change of ownership
ensuring that all legal formalities are completed
being able to advise on the legitimacy and legality of a transaction
The purchase process may take approximately between six and nine months in Switzerland. It's advisable to consult with your local real estate agency for further information.
Closing costs in Switzerland¹³

Property Taxes in Switzerland
The taxation system in Switzerland is very complex and varies enormously from commune to commune as well as from canton to canton. Therefore, it's advisable to consult a Swiss tax accountant to best advise you.
How to get a mortgage in Switzerland 
Foreign private investors are able to obtain a Swiss loan. However, the terms regarding the loan may vary depending on the institution offering it. In order to apply for the loan you may be required to produce certain documentation, thus it is best to consult your local bank for a more detailed insight.
Property prices in Switzerland & additional tips
Depending on the canton, the notary fee is usually split between buyer and seller, or completely paid by only one of the two parties.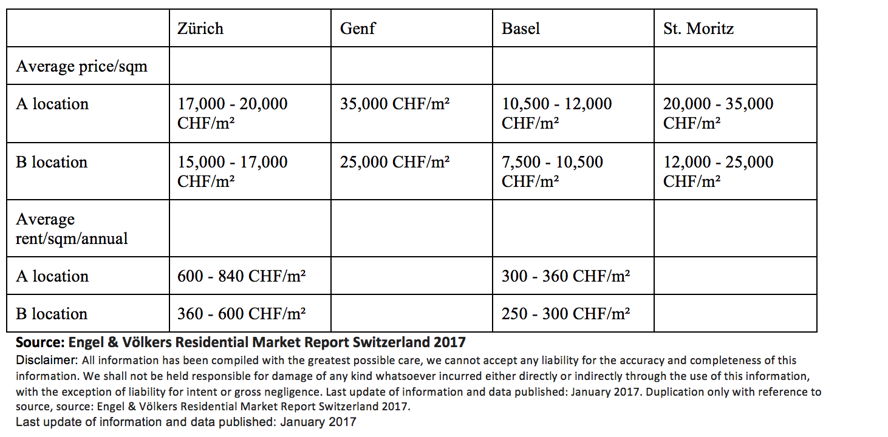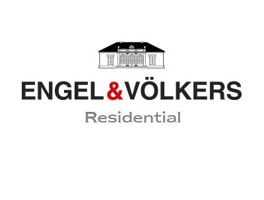 Masterlizenz Engel & Völkers Wohnen Schweiz AG
Poststraße 26, CH-6300 Zug
Phone