Premium Partners

Successful together
Together with our premium cooperation partners, we equip our properties with the most modern building technology and highest quality of interior fittings. A unique concept which guarantees our clients optimal quality and innovation.
Let's create something unique together
With numerous options, a unique brand approach and our unique product, Engel & Völkers Resorts offers the best conditions for collaborating with further premium brands. For example, we are continually staging events, taking part in highly exclusive sporting events and participating in lifestyle fairs. In addition, we are always on the lookout for innovative and proficient equipment partners for our developers. You can imagine working with Engel & Völkers Resorts? We look forward to receiving your enquiry!

Affiliations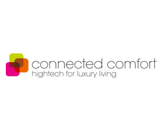 Connected Comfort
It's an indescribable feeling when your own home says "Welcome". Because it's the perfect temperature although winter returned during the day to everyone's complete surprise. Because I can turn the sauna on with my smartphone while still on the road. Because every room is illuminated in such a way that I know this is where I belong. And because the song that is still number 1 in my all-time hit parade, starts playing as soon as I open the door.
That is connected comfort. Experience the fascinating opportunities of networked building technology— expertly advised, perfectly installed.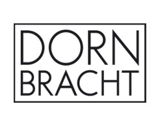 Dornbracht
Aloys F. Dornbracht GmbH & Co. KG with its Head Office in Iserlohn is a globally active, family-led manufacturer of high-quality designer fixtures and accessories for bathrooms and kitchens. Highly qualified staff and the latest production technologies guarantee a production quality of the highest standard. With its brand slogan "Culturing Life", the company is expanding its foundations as an expert in design and water: technological progress in terms of networking and comfort, and prevention in terms of health and well-being are having an increasing influence on the brand focus and on tomorrow's product development.
In this way, Dornbracht is constantly re-designing — culturing — life anew.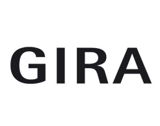 Gira
The name Gira stands for modern building systems technology making living more comfortable, safer and more energy-efficient. Gira offers intelligent functions and user-friendly equipment for the easy and comfortable control of lighting, heating and blinds as well as door communication systems, multimedia systems and security systems.
An excellent range of switches with a high level of design sophistication offer the right framework for integrating the various solutions.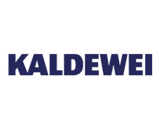 Kaldewei
This premium manufacturer of bath tubs and showers based in Ahlen has dedicated itself with passion to combining the materials of steel and enamel since 1918, and is now in its fourth generation of management. To this dedication, it owes its success in creating an unusual combination which guarantees the special Kaldewei quality and durability: Kaldewei steel-enamel 3.5 mm.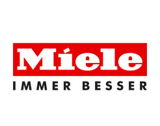 Miele
Miele Project Business: When it comes to fitting kitchens with premium level units or equipping utility rooms with high-quality, reliable washing-machines, you need a professional partner. Miele has focused on the needs of project developers, architects and interior designers with its Miele Project Business Division. Miele has been working in the project business for more than 20 years and can support you with its great experience and the strength of an international premium brand. As part of our collaboration with Engel & Völkers Resorts, we provide you with individual solutions to your requirements.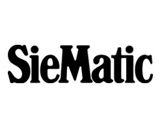 Siematic
Anyone acquiring an exclusive property, will usually have to deal with buying a high-quality kitchen. Recommendations from an expert can be very helpful. Engel&Völkers likes to recommend the premium kitchen brand of SieMatic. Out of conviction and for a good reason. Kitchen Interior Design by SieMatic is not just cooking, it's a lifestyle.