Costa Navarino – Messinia, Peloponnese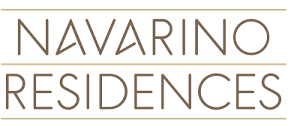 Costa Navarino – A vision in the shape of a premium resort
How it all began
Costa Navarino was born from the powerful vision, love and persistence of one man, Captain Vassilis C. Constantakopoulos, who was born and raised in Messinia. It was his dream and desire that other people, too, should be able to experience this untouched beauty of Costa Navarino, whereas local people should get an opportunity to stay and work in their beloved homeland.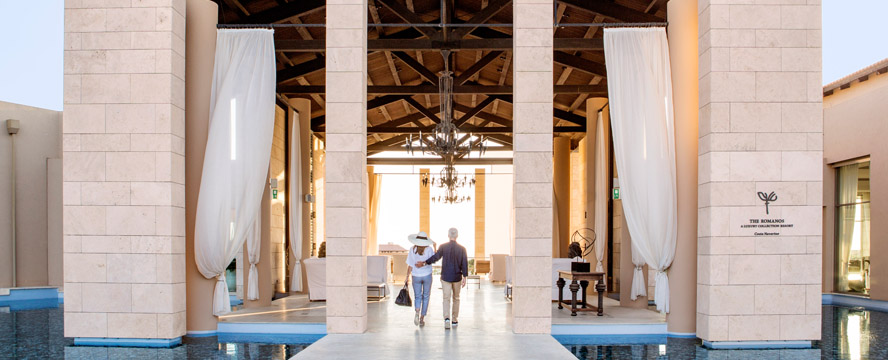 A vision has become reality.
In Costa Navarino, we have found a very special place for you. We extend our cordial invitation to accompany us on an inspiring journey to Messenia, a pristine region in the southwestern Peloponnese. Unspoilt nature, picturesque bays, the endless blue expanse of the Ionian Sea, white strips of coastland, the witnesses to a thousand-year-old history and an inspiring cultural life, make up a dreamlike scenery for your stay.
Mild temperatures averaging 25°C offer perfect conditions all year round for your break from everyday life.You decide how to fill the album of your life with permanent memories. Take part in the authentic Greek life of a top-class neighbourhood that includes the Dutch royal couple Willem Alexander and Máxima. And enjoy the exclusivity and comfort of a luxury lifestyle. But in a relaxed manner that unleashes its very own energy in your new, second home.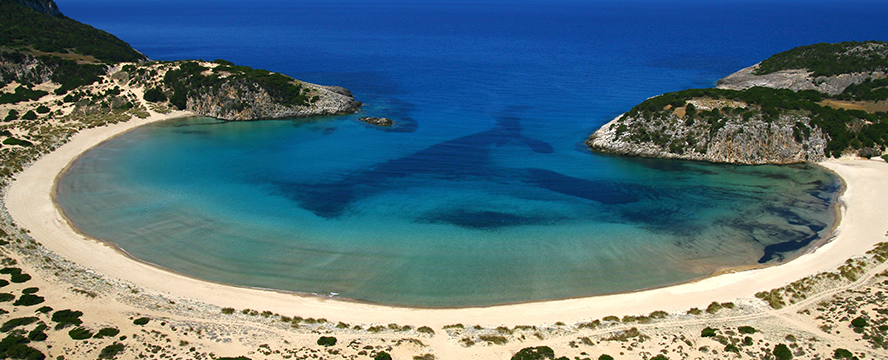 Anything is possible here.
A fair amount of water has passed under the bridge since that moment when the Captain first saw his vision spread out before him. Today, there is a premium resort at this very spot that is without compare in the world when it comes to elegance and comfort.
So the Captain's wish came true and now the guests and their well-being enjoy top priority. The opportunities to relax are wide-ranging and stimulating.
Among other attractions, the 130 hectare resort is home to:
Two 18-hole signature golf courses
Aquapark & Infinity pools
The award-winning Anazoe Spa
A 1.5 km long sandy beach
Dozens of the resort's own restaurants in breathtaking locations
Wide-ranging sports facilities indoors & outdoors
24h security service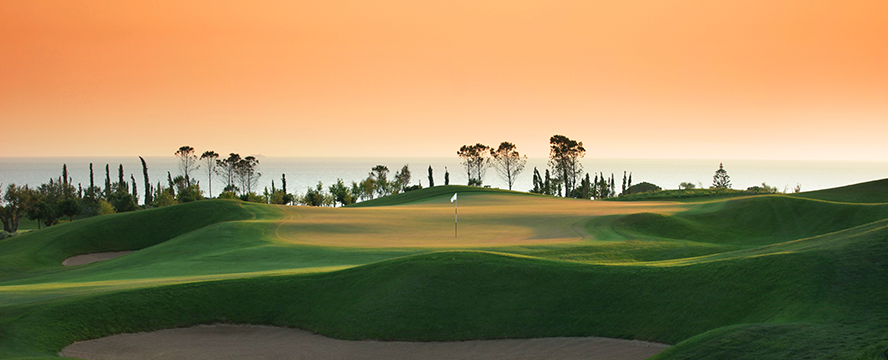 Find a home for your heart.
The Navarino Residences stand proudly as a collection of luxury villas for your rest and relaxation in a private atmosphere at a unique proximity to the sea for the Mediterranean area.The villas are divided between two so-called neighbourhoods, one in a direct beach location and the other embedded in the greenery of the olive groves. Sea Dunes and Olive Grove. Each one fulfils the dream of an unlimited view of the sea that cannot be obscured by new buildings. The villas bring a further highlight to the already breathtaking beauty of the environment with their high demands on design. The architecture and materials echo the natural quality and historical legacy of Messenia without compromising on modernity and functionality. Discover:
luxury villas in two attractive neighbourhoods
designed by renowned architects
exceptionally spacious outdoor and indoor areas
sustainable construction methods
customisable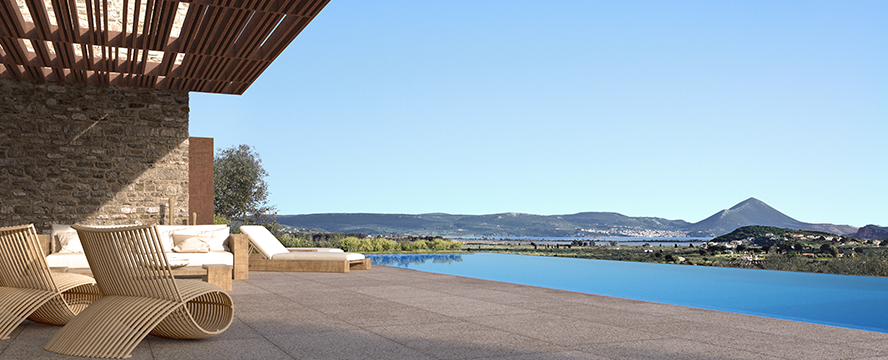 Ready to fulfil every single wish.
As an owner, you are guaranteed a pleasant, carefree stay in Costa Navarino round the clock. Our dedicated team is ready with its expertise during your stay, in your absence or directly before you arrive and after you leave.

Housewarming and -closing
Babysitting
Limousine & helicopter service
Catering
Technical support
Event planning
Friendly, comprehensive concierge service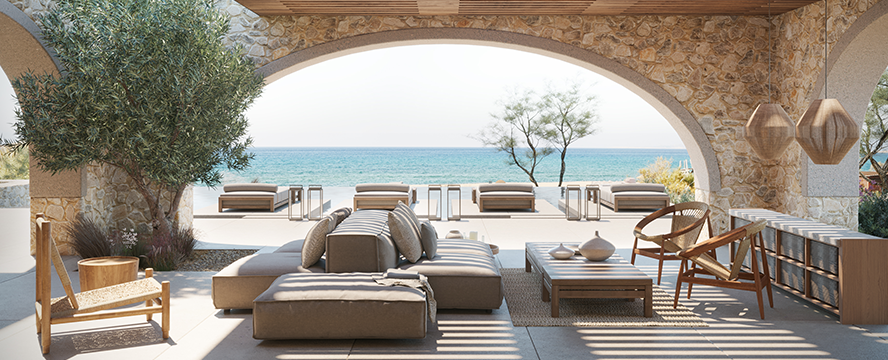 The developer
The developer TEMES develops and runs premium destinations in high-end tourism and the real estate sector. The flagship development Costa Navarino is one of the largest tourism investments in the Mediterranean.The founders of TEMES, the Constantakopoulos family, are also the founders and majority shareholders of Costamare Shipping Company. The company is listed on the New York stock exchange and is one of the leading owners of container ships in the world.Furthermore, the Constantakopoulos family has a stake in the international film production company Faliro House which among others produced films such as The Lobster and Before Midnight.The Olayan Group, a large international investor, has been a shareholder of TEMES since 2014.