Is Molas Resort - Sardinia, Italy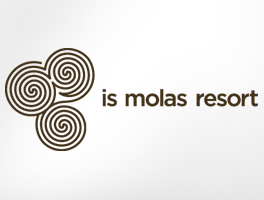 Luxury design villas in Mediterranean Sardinia

Located at a southern slope, with a view across the beautiful green fairways of the golf courses and the unique maritime nature of Sardinia, the Is Molas Resort is being built. The development covers 600 ha with up to 150 villas (separated in four different types), two first-class-hotels, amongst others with a spa area and a congress center, a piazza with boutiques and restaurants as well as excellent golf courses. All properties are designed by star architect Massimiliano Fuksas, who was inspired by Sardinia's nature when creating the properties' architecture and the resort's structure.
The Is Molas golf course (at the moment one 18 hole course and one 9 hole course) was the first in Sardinia and is going to be the island's largest with two 18 hole and one 9 hole rounds. The courses are partly designed by golf legend Gary Player. Moreover, Is Molas has a private beach exclusively for property owners and guests of the Italian luxury resort, including a free shuttle service during summer period. Here, you can order light and fresh dishes, dine at the shores of the ocean or enjoy a huge variety of cocktails. Additionally, there are several water sport possibilities at the beach such as water skiing, canoeing or wakeboarding as well as the option to plan sailing and motorboat trips.

Location & Surroundings
Is Molas is located in the south of the Italian island Sardinia. The villas are surrounded by evergreen maquis, pine forests and blooming Mediterranean vegetation with palm trees and cactus fruits. Stunning is the view across the sea of Costa del Sud, the plain of Pula and the mountains. The bay of Nora, which is only a few kilometers away, is famous for its beautiful beaches and so are the sand dunes of Chia with juniper – truly natural phenomena with crystal clear blue water.
Nora, located close to Pula, is a spacious Roman archeological site with an amphitheater directly next to the Sardinian sea that is scene of a traditional summer music festival. The tower of Nora is directly visible from the houses of the Is Molas Resort. In the lively village Pula, which is 3 km away, you can experience the typical Sardinian way of life with markets and festivals on the piazetta. Moreover, Pula offers a wide range of shopping possibilities.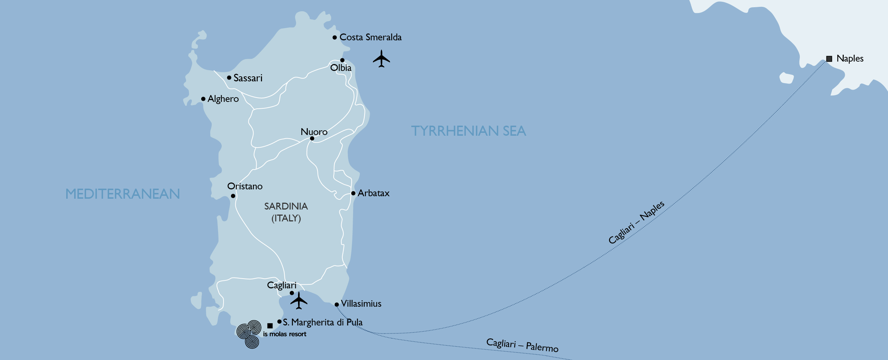 Real Estate Options
The freestanding luxury villas will be built on plots of approx. 1.030 m² - 2.460 m² embedded in the Italian landscape. Between summer 2015 and autumn 2016 the first 15 houses will be realized in different construction phases. August 2016 the four show villas will be finished and completely furnished. Four different types of villas will be available, each covering a living space of approx. 140 m² - 260 m² featuring two to five bedrooms plus living/dining room, three to six bathrooms, Fuksas Design kitchens, spacious patios (partly roofed), pools, patio Jacuzzis as well as parking spaces.
The villas will consist of multiple building parts with different functions that are grouped around a "Piazza". This gives owners a maximum of privacy allowing beautiful open views at the same time. The same concept is taken up within the interior and furniture. By combining fine materials, perfectly matching details and high quality furnishings from selected brands, a unique room experience is created.
Prices for these fantastic villas start at 1.9 Mio. € (plus VAT and additional purchase costs) and are free of commission. If requested, an upgrade to the luxury option is possible for all houses for an additional charge.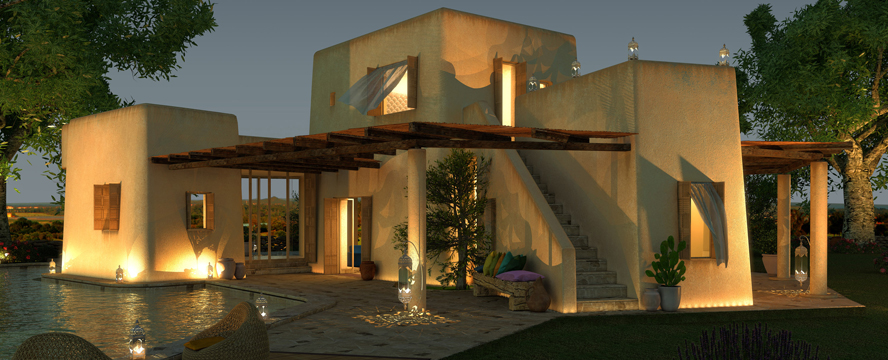 Leisure Activities
The Is Molas golf course is one of the most famous in Italy, and has been the landmark for this sport in Sardinia for over thirty years. Thanks to the proximity to the ocean and the protection of the surrounding hills, Is Molas' location features a unique microclimate that is mild and therewith perfect for golfing all year round: the temperature reaches up to 20 degrees Celsius at the beginning of spring, rises to over 30 in summer and exceeds 15 degrees even in December and January.
The eighteen holes of the planned championship course, the Black Course, are going to be created by golf legend Gary Player, nine times winner of the Major Championship. The greens and bunkers feature an American size and style, while the fairways are broad enough to allow a slice. The Black Course is considered as one of the most technically satisfying and spectacular courses not just in Italy but in the whole Mediterranean area. The nine holes of the Yellow Course have been designed by Franco Piras, one of Gary Player Design's representatives in Italy. Finally, an eighteen holes championship course, designed by Studio Cotton, Pennink & Partners and Piero Mancinelli, completes the unique golfing experience in Is Molas. Moreover, the resort's clubhouse will be a great venue to relax with a panoramic terrace, a pro shop and a restaurant, which will offer a varied Mediterranean cuisine with local Sardinian products.
However, Is Molas does not only offer leisure activities for golfers. Property owners can go on horse rides alongside the ancient bridle paths by the sea in Pula. There is also a bike park with a bike school directly behind the natural reserve of Piscina Manna. The private beach of Is Molas Beach Club has several facilities for water sports and everything one could think of in terms of beach life. Besides a bar there are possibilities to hire equipment and small boats as well as to go on boat trips on the Italian sea at Pula, Chia and Teulada.
Living in this golf resort in Sardinia means leaving the daily routine behind and relax within a luxurious atmosphere.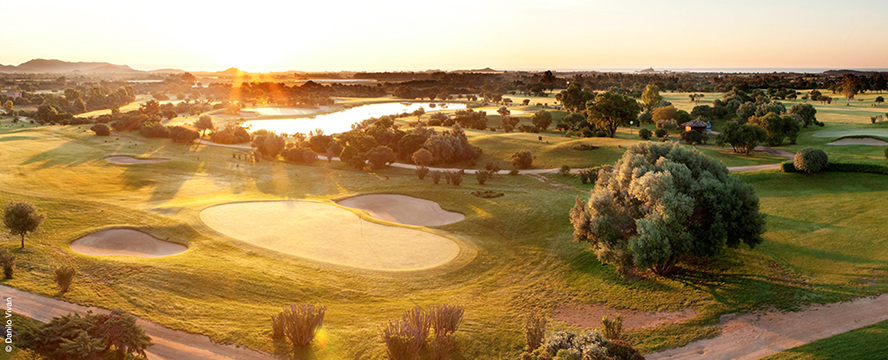 Services
The project Is Molas impresses not only with its outstanding architecture that is embedded in the beautiful landscape of South Sardinia. All villas provide a high quality service. This means property owners are privileged to use all services of the resort's hotel, including 24-hours room service, private catering/cooking and every other available service. Moreover, a doorman who cares about every need of each guest and guarantees highest security day and night is always available. An intelligent home management system, which can also be controlled from afar, makes living in the luxury villas highly convenient.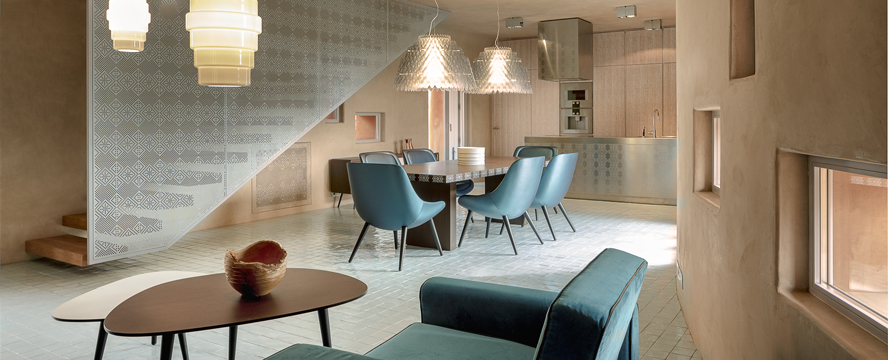 Property Developer
IMMSI AG as the property developer onsite, is a trustworthy partner for the realization of the Is Molas Resort. The company, which is listed on the stock exchange in Milan, is an industry and real estate holding, controlled by Omniainvest AG. Since 2000 the Omniainvest AG is active in the real estate business through IMMSI AG. In 2004 IMMSI AG acquired the company which owned the hotel complex in Is Molas. The promising development of the Is Molas Resort in Sardinia has started and is successfully being realized.