Villas, townhouses, houses and luxury villas for sale, La Nucia Spain
The town of La Nucia is located northeast of the province of Alicante, in the centre of the region of La Marina Baixa, safely, one of the most beautiful and varied of the coast. It limits to the north with Polop and Callosa d'en Sarria, to the east with Altea, to the south with L'Alfaz, and to the west with Benidorm.
La Nucia is well connected to the coastal towns of Albir and to the mountain areas like Polop and Callosa d'en Sarriá.
At present, the town and its urbanizations welcome a good number of foreigners and Spaniards who reside during all or most part of the year. The climate in La Nucia is mild, given by its proximity to the sea, the fact of being surrounded by mountains that shelter it from the cold north winds, prevents it to suffer from extremely hot summers and frigid winters.
On the cultural level, the City Council has two beautiful buildings: the House of Culture equipped with a large library and El Sindicat for various cultural activities: cinema, theatre, auditorium, etc.
Below the searches, you will find a property price comparison by square metre.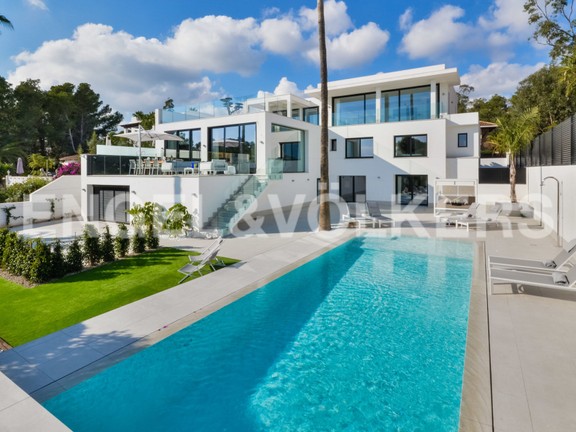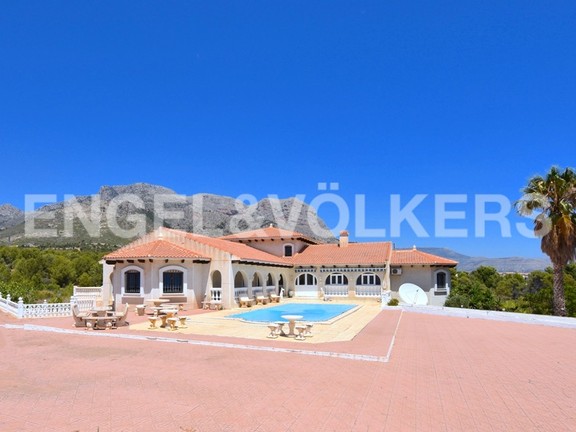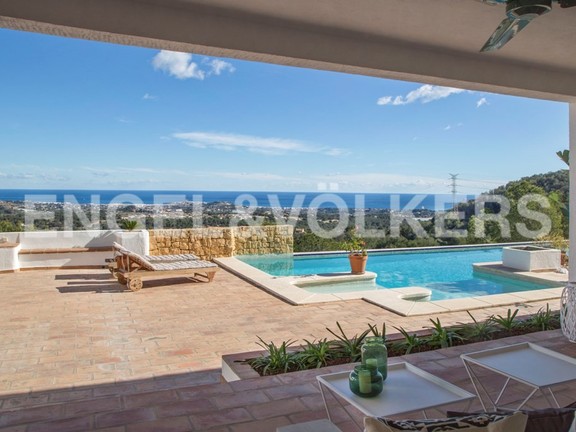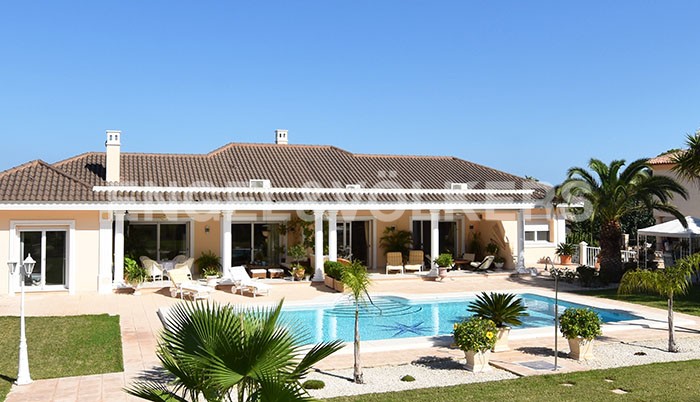 Note: Information given by the most important portals in Spain, namely Rightmove, Idealista, Habitaclia and Kyero, indicate that:
Villas for sale up to €500.000 have an average price of €1.540 per square metre.


Properties priced from €500.000 up to €800.000 have an average price of € 2.000 per sqm.


For luxury villas above €800.000, their average price is €2.700 per square metre.
If you would like any advice about future developments, or anything involving buying a property in La Nucia, don't hesitate to get in contact with us at:

Landline Phone: +34 865 682 997
Address: Av. de Oscar Esplà, 23, 03581 l'Alfàs del Pi, Alacant
You can also broaden your search for real estate to include Alfaz del Pi or Albir:
View property for sale in Alfaz del Pi