Alfaz del Pi Property: Villas, Houses, Apartments and Plots for Sale
As with La Nucia, Alfaz del Pi offers more seclusion and tranquillity away from the summer commotion and excitement in Albir. It's fun to partake in these activities, however, it's even more satisfying returning to your haven when you have had your fill. There are some stunning secluded retreats for sale in Alfaz with a wide variety of architectural styles and amenities, from modern and luxurious Ibiza style villas which enjoy gorgeous sea views and golden sunsets to rustic stone built fincas surrounded by beautiful gardens farmland and relaxing nature.
It's difficult to beat this handy central location that is only minutes from the area's beaches, shops, pubs, restaurants, and transport routes.
With the property market in Albir becoming more competitive each year, houses apartments and new builds in and around Alfaz del Pi are rapidly becoming popular with Spanish and foreigners alike. While property for sale in Albir is still the most popular search term in Google for the municipal area search terms for property for sale in La Nucia and Alfaz are quickly catching up.
To save you time, below you will see we have included clickable links for property searches in Alfaz del Pi for the most common price ranges...

Here you can search plots and houses for sale in Alfaz del Pi for less than 300.000 Euros.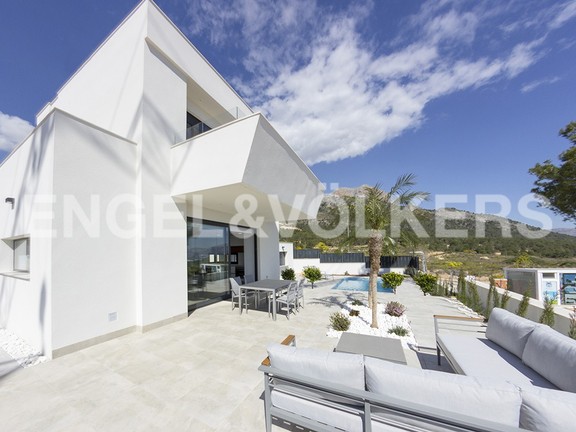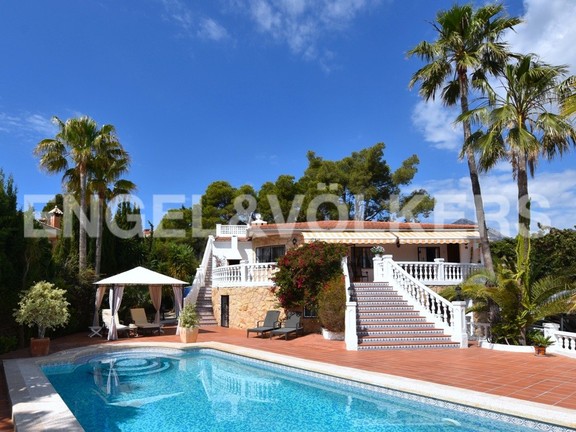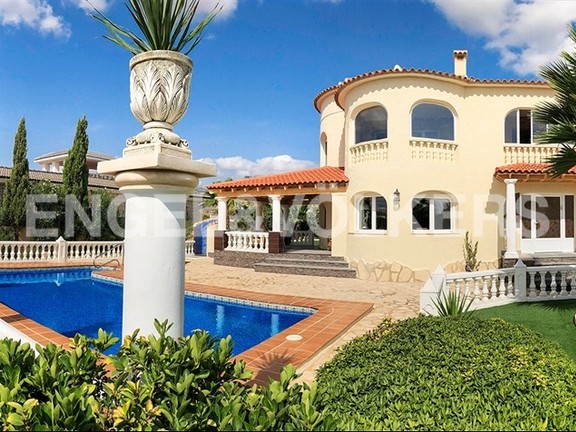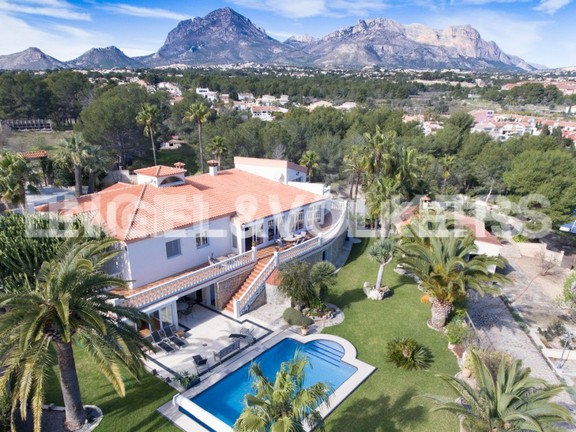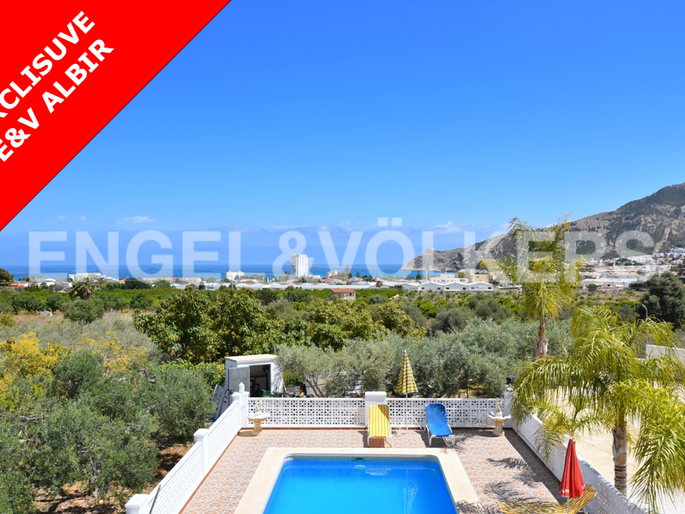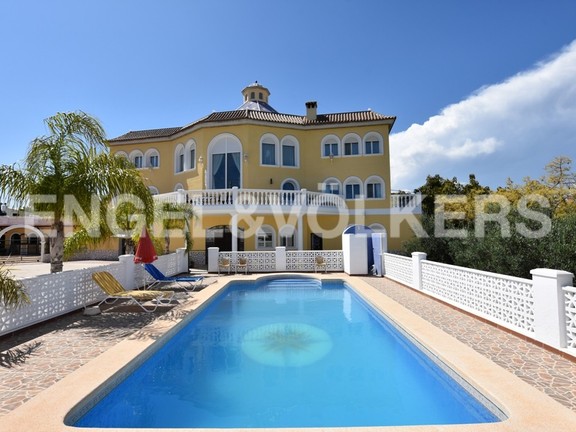 From Alfaz, it's easy to explore the surrounding areas of Benidorm and Altea, and the delightful towns of Calpe, Moraira, and Javea further up the coast towards Denia. Some of my highlights are the Promenade of Calpe and Javea, and of course the promenade of stars in Albir. Inland, you can enjoy drives or bike rides to the Fuentes del Algar park and waterfalls, Jalón valley, Sierra Bernia and the picturesque village of Castell de Guadalest.
As a testament to the mild winter climate that we enjoy, many pro cycling teams use this area as their end of the year training base. From the end of November each year, you will see the teams out and about cycling in the surrounding valleys and mountains, but also enjoying a treat in the beachside cafes along the coast.


Alfaz del Pi services and activities.
Your first stop should be the Casa de la Cultura (on the main traffic circle and opposite plaza Salvador Dalí) where you will find information about upcoming concerts, painting competitions, Flamenco classes, poetry readings, gastronomy tours, singing exhibitions (including winners of Spain's X Factor), historical tours and many other local cultural offerings (click here for a map).
Right alongside the Casa de la Cultura, you will find the spacious and well-equipped sports complex Poliesportiu Municipal on Partida Albir. Here you can partake in many activities including football, tennis, padel, volleyball, indoor soccer, basketball, swimming, table tennis, and athletics. There is also a fitness centre, a skateboard park, a children's park and plenty of car parking.
In the immediate vicinity, you will find medical and dental services, schools and commercial centres. For private schooling options, visit our Albir page.
If you would like any advice about planned developments in the area and how they are going to affect the property prices don't hesitate to contact us at our Albir offices.
Landline Phone: +34 865 682 997
Address: Av. de Oscar Esplà, 23, 03581 l'Alfàs del Pi, Alacant
You can also broaden your search for real estate to include La Nucia or Albir: