Large-scale renovation at Front Marítim - New developments in Barcelona
Renovated property offers in Diagonal Mar
Offering renovated apartments in a modern minimalist building in Diagonal Mar.


Close to one of the best beaches in Ciudad Condal, Marbella beach.


Apartments and duplexes with 1, 2 and 3 bedrooms.



¡Descubra diferentes estancias de la promoción!
We offer differents types of properties:
2 65sqm apartments with 1 or 2 bedrooms, 1 or 2 bathrooms, one of them with58 sqm terrace. Lounge, dining room, fitted kitchen from €325,000.


3 68sqm apartments with 2 bedrooms, 2 bathrooms, two of them with 30 sqm and54 sqm terraces. Living room, equipped kitchen from €374,000.
If you want more information please complete the form below and we will contact you as soon as posible:

The location


Diagonal Mar and Poblenou Maritime Front are the newest neighbourhoods inBarcelona. They are to this day, still in the process of formation. There aremany developments that have taken place in these areas where the Foro de lasCulturas 2004 was developed, followed by a series of offices and hotels in thesurroundings.

The central sector of the neighbourhood links to Diagonal Mar: the originalpart is a large block of flats in a staggered form that occupies three blockslong by two in height. That was one of the few buildings opposite Diagonal inwhich there were only small sections of this grand avenue open. The other, muchlarger and developed from the late 90s, includes several blocks of flats, ashopping centre and the huge Diagonal Mar park designed by the famousarchitect, Enric Miralles.
Finally, along the west coast, there is the new area called, Frente Marítimo,consisting of 5 property islands with central gardens.

Its location close to the sea and its excellent communication with the mainurban roads and the public transport network make it one of the most appreciated neighbourhoods in Barcelona, with very well equipped and maintained beaches.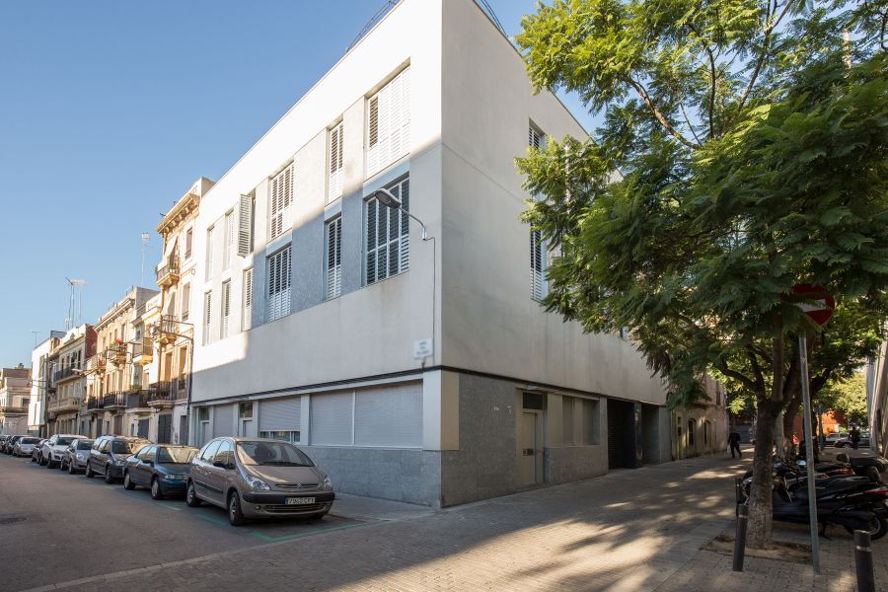 Our apartment offersin a modern minimalist aesthetic building in Diagonal Mar, very close to thebeach. Opportunity to purchase the last remaining apartments in this listingthat offers unique properties in one of the best locations in Europe.


All this is very close to one of the best beaches in Ciudad Condal, theMarbella beach. These apartments offer the comfort of parking the car in theunderground parking of the building.

A quiet life, away from the centre of the metropolis, where you can strollalong the promenade, swim in the sea, bask in the splendid sunshine, or watchthe thunderstorm from your terrace. The area offers the opportunity to practiceany outdoor sport and enjoy its parks and nature in this exceptional locationin Barcelona.

A multi-cultural district where the residents have decided to live in the mostmodern area of ​​the city and foreigners who choose to live in this area areattracted by the modern architecture of its towers, the great avenues, and theexcellent road connections that allow them to travel to any part of the city orits surrounding area.