New Project Drassanes, Ciutat Vella - New Develpment in Barcelona
Grand renovations inDrassanes - New construction developments in Barcelona
In the south of Raval and Ciutat Vella, you can find our latest offer of fullyrenovated properties:


10 fully renovated houses


2 retail stores


Original historic building dating back to 1900


5 different types of properties
We offer different types of properties:


2 81,47sqm apartment with 2 bedrooms and 2 bathrooms. Living room, kitchen, and a small 4,5sqm terrace for € 350.000.


1 157,47sqm apartment to reform with 4 bedrooms, 2 bathrooms. LLiving room, kitchen, and a beautiful 86sqm terrace from € 595.000.


2 retail properties to reform. One 229.64sqm and the other 45.98sqm between € 138.000 and € 347.000.

If you want more information please complete the form below and we will contact you as soon as posible: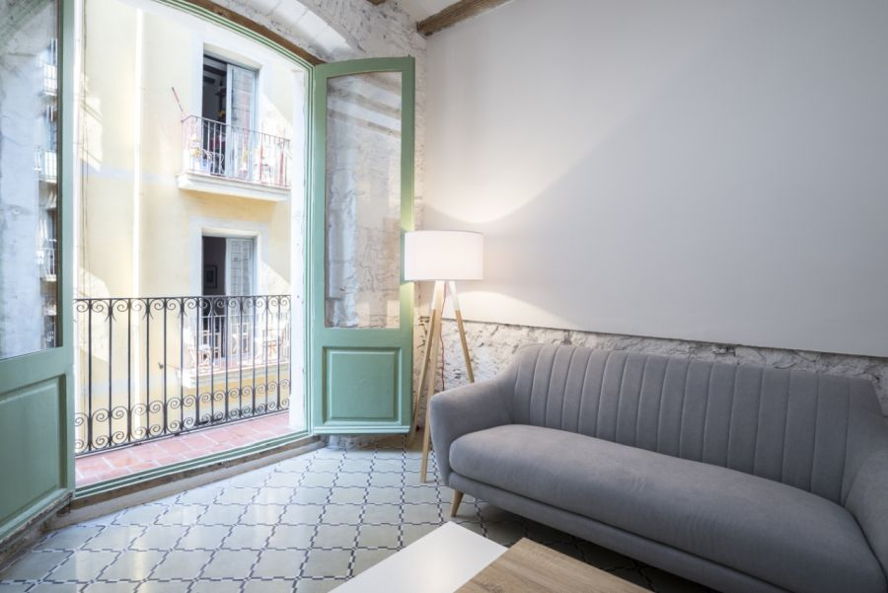 The location


A finca located in a small street, bordering the historical Nou de la Ramblaand Arc del Teatre, a region that's well known for its rich cultural traditionas well as being near some of the most iconic areas of the city such as ColonPlaza, Port Vell, Gótico, Palau Güell, Las Ramblas, Gran Teatro del Liceo, andDrassanes Avenue. Excellent access to the city's public transport network thatgoes to and fro Barcelona on a daily basis. There is a large number of schoolsand services in the area that allow a comfortable life without having to moveto another neighbourhood.

The streets of Arc del Teatre, Guardia and Este will be remodeled as part ofthe project that began in Ciutat Vella in the last decades, prioritising thespace for pedestrians and reducing the presence of vehicles. To do this,sidewalks will be created and the three streets will become a single platform,essentially paved with granite paving stones.
The multicultural aspect of the neighbourhood is reflected in the coexistence of inhabitants from various origins, which gives it a cultural diversity and cosmopolitanism very typical of the old town.
The area is perfectly connected with metro from Drassanes station (L3) and numerous bus lines. There is also a wide and varied range of leisure activities and catering facilities.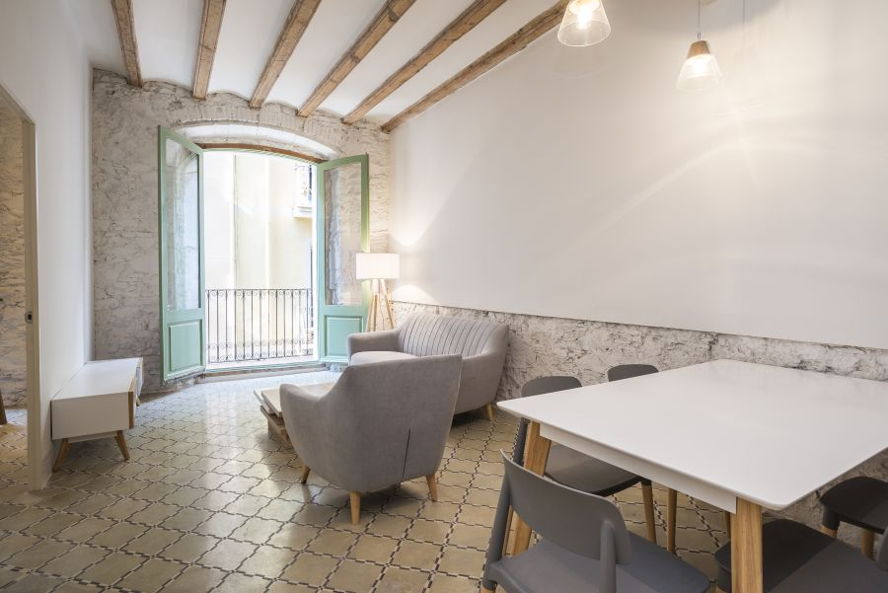 The project is being carried out for the purposes of preserving the beauty of the fincas' original features: hydraulic floors,Catalan era, carpentry, masonry and blacksmithing; While incorporating thecontemporary elements that are necessary for greater comfort. The houses are bright and rectangular in shape with 2 double bedrooms, 1 fully equipped bathroom and shower as well as 1 toilet, balconies facing the street and covered terrace over looking a large patio.

The patios, facades and roof of the building are already renovated and inperfect condition. The project includes the installation of a new lift withstops on all the floors except the terrace. The roof of the building will befor communal use. The external colour and texture will be carried out accordingto the Barcelona City Council's criteria to preserve the original character of the building and its integration to the environment.