New Project - Sagrada Família - New Development in Barcelona
New Development in Camp de l'Arpa


Beautiful, luxury apartments with communal swimming pool located between SagradaFamília and Camp de l'Arpa neighbourhoods


Brand new 1, 2, 3 and 4 bedroom homes with 1 or 2 fully equipped bathrooms.


High quality materials and first class finishes


Communal area, solarium and outdoor swimming pool.



We offer 2 diferent types of properties:

3 bedroom apartments with 2 fully equipped bathrooms. Living room, fully equipped kitchen.


2 bedroom apartments with 1 bathroom. Living room, equipped kitchen.




If you want more information please complete the form below and we will contact you as soon as posible:

The Location


Property located very close to the modernist gems such as, Sant Pau Hospital and SagradaFamilia, 5 minutes away from Sant Pau Hospital, 2 minutes from metro Encants and 6 minutes from airport shuttle service. This is an area with quick access to buses and mainroads that connect to the whole city.
As this neighbourhood is very close to all the leisuremservices in the centre of Barcelona, you can easily ​​leave the city on weekends and return to a safe and quiet place, with all the necessary services to enjoy whenever you want.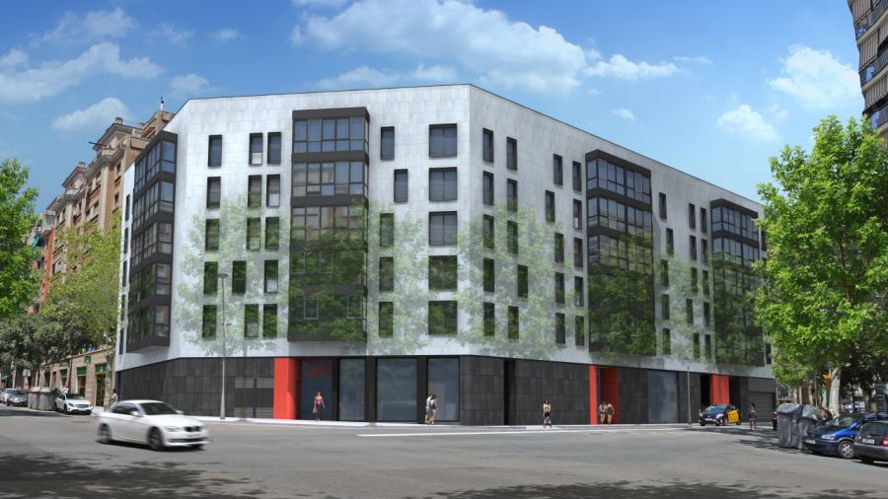 La promoción
New housing development in Barcelona's Eixample on Mallorca Street. New construction,with 3 bedrooms, 2 bathrooms, fully equipped kitchen, parquet flooring, air conditioning,heating and access to communal area with pool. Parking and storage rooms are also available in the same block - price not included.