Sell ​​Your Property at the Best Possible Price and With Utmost Transparency
We will not only sell your property at the best possible price, but we will also provide total transparency throughout the selling process by using the new owner app. This is an exclusive service that other agencies do not currently have.

What is the Owner App?
Property owners always want to be kept informed about the selling process of their home. This is the reason why we offer this new service to our customers. It can be used from the smartphone, tablet or personal computer and the owner can monitor the selling process of their property and see all the professional marketing tools we are using in order to sell at the best possible price. If you have any questions during the process, you can always use the contact options through the app to speak directly with your estate agent.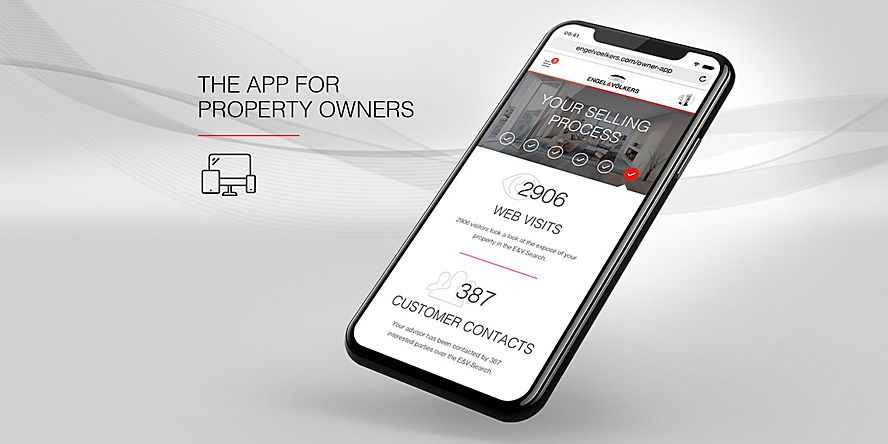 Personal service - direct contact
In addition to the total transparency we provide in the selling process, we also pay special attention to giving a personal service to our customers. If you have any questions about the sales process, you can use the owner app to contact your estate agent. You can simply use the email or call function on this app.

Total Transparency at Any Time
Track and monitor your property's sales process wherever you are and whenever you want, no matter whether you are in the office, on the road or at home. Open the app to see in real time how many potential buyers have contacted your agent, how many viewings have been arranged and much more!




Unlimited access to exclusive services
Start using it now!
Competence, exclusivity and passion are the core values of our service, from individual consultation to the successful completion of a contract.

Our knowledge
Our estate agents are experts in the market with technical knowledge that will benefit you at every stage of your property's selling process.