New Project Vila de Gràcia - New Development in Barcelona
Magnificent new build loft apartment at the finca catalogue in Gràcia
Magnificent homes with great functionality and comfort.


Excellent finishes with the latest technology.


High-end materials that provide warmth and luxury tothe property.


Catalan style roof with abundant natural light.
We offer different types of properties:
220 sqm loft apartment with 4 bedrooms, 4 bathrooms, living room, open plan fully fitted kitchen and a large 200 sqm garden terrace with outdoor pool for €2.700.000


114.08 sqm loft apartment with 1 bedroom, 1 bathrooms, living room, fully equipped open plan kitchen and a nice terrace of 48 sqm for €600,000
If you want more information please complete the form below and we will contact you as soon as posible:

The property has a rich history. It was built in 1892 by Agustín Atzerias who was a local businessman. According to legends, this wealthy businessman became bankrupt soon after building this house. However, hemade a deal with the devil in exchange for winning the lottery, which he didwin, hence the reason the property is decorated with supernatural sculptures.
The murals have disappeared, but the Baroque façade isstill rich in details of the era. The beautiful balconies and other architectural features of this listed building are bathed in natural sunlightdue to its south facing position.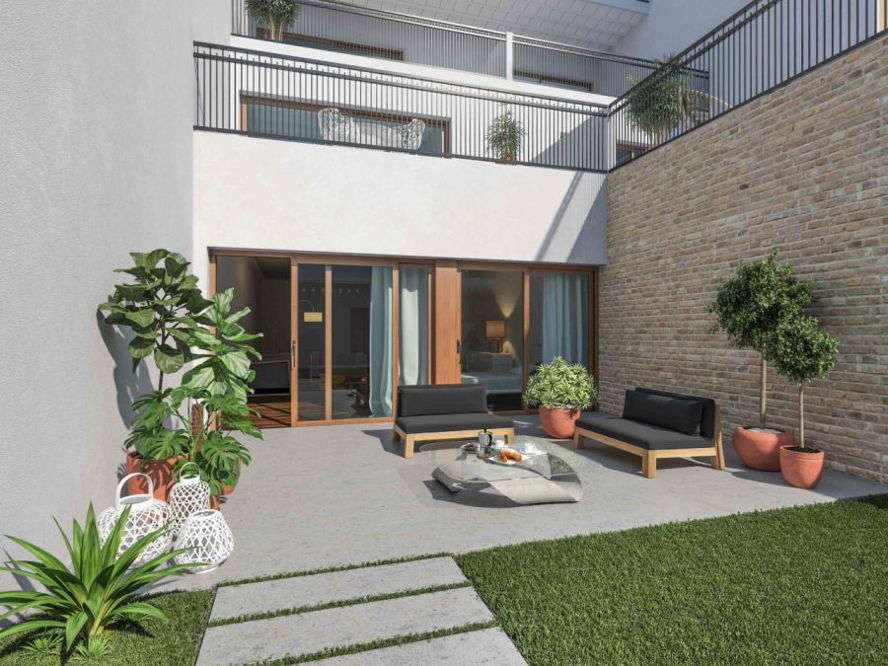 The location
Only a five minute walk from the big boulevards inPasseig Sant Joan, Passeig de Gracia and Diagonal, but at the same time it isin a very quiet residential area.