Meet our management and team of professional estate agents in Calpe
Our professional multilingual team of real estate consultants in Calpe would be happy to show you which are the residential areas and property types that show the best growth and return on investment in the area.
Before you buy or sell property in Calpe, we would like you to feel confident about your knowledge of local property and the nuances and factors that could significantly affect their value. We would be happy to sit down with you and chat about the pros and cons of each area and how they could fit into your lifestyle requirements. For more information please contact one of the agents below.
Our Team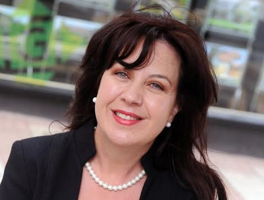 Madelein Armstrong
Property Consultant
Madelein ​has 17 years of international experience in Real Estate sales including working in London, England and Cape Town, South Africa. Madelein has won several international awards including "Top 100 Sales Agents in the World". She is a strong negotiator with excellent peoples and communication skills, and excels in all aspects of customer service. ​ Madelein has helped hundreds of clients buying or selling homes. "​I believe in really listening to my clients and providing an outstanding level of service. My greatest ​reward is ​happy​ clients​,​ referring me​ to family ​and​ friends" ​
Phone
Mobile