Meet our management and team of professional estate agents in Calpe
Our professional multilingual team of real estate consultants in Calpe would be happy to show you which are the residential areas and property types that show the best growth and return on investment in the area.
Before you buy or sell property in Calpe, we would like you to feel confident about your knowledge of local property and the nuances and factors that could significantly affect their value. We would be happy to sit down with you and chat about the pros and cons of each area and how they could fit into your lifestyle requirements. For more information please contact one of the agents below.
Our Team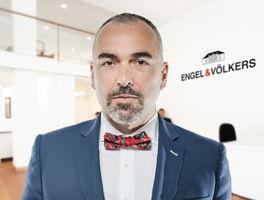 Emilio Viñals Zúnica
Managing Director
"We work with a lot of property developers throughout Calpe, Raco de Galeno, Benissa and Moraira and we are often working on projects that are not yet shown in our property search listings. At the moment there are some exciting real estate developments in Raco de Galena, Cometa and Bassetes in the planning and post planning stages. Many of these offer panoramic sea views and private sports facilities, and are close to secluded beaches. If you are looking to compare properties and value in the area then you have a unique opportunity to discover some breathtaking property locations and homes that offer an unparalleled lifestyle. Let me know what are your requirements and how I can help. I look forward to meeting you at Engel & Voelkers Calpe. If you would like to write to me or any of our estate agents you can click on the contact form just below on the right."
Phone
Mobile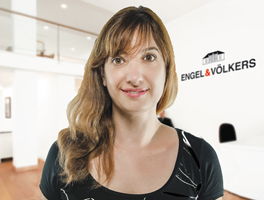 Sara Ruhl
Team Manager Calpe
Sara's strengths are sales negotiation and reading social cues. In sensitive meetings she shows good intuition and can often read a situation quickly to determine the needs of all parties concerned. She knows how to listen to her clients and makes certain to understand their needs. She enjoys a harmonious work environment and prides herself on her friendly, loyal and helpful manner. Sara says: "As a real estate agent in Spain it's important to have a large brand like Engel & Voelkers supporting you. There is a clear and structured system in place, and it's an International Network that people trust."
Phone
Mobile