New Shop in Hondarribia!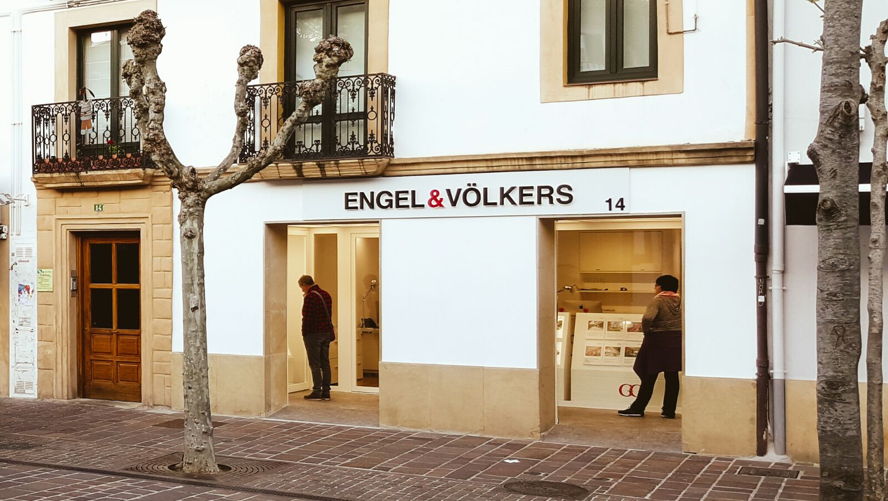 After the success of the opening of his shop in San Sebastian and stimulated by the national and international growth of the brand, Engel and Völkers opened a new shop in Hondarribia,San Pedro 14th street.
Hondarribia is a Basque Country city, located near to San Sebastián and shares a border with France. Besides being an important maritime enclave thanks to his fishing influential port in Guipuzcoa, the services sector is an important one in the local economy. Nowadays, that it converts Hondarribia into a touristic and residential city.
With his new agency in Hondarribia, the brand keeps on expanding with the mission to develop his activity, adapting his offer to the local demand.


A global company, personalizing his offer to the local environment
We are leader in selling and letting finest residential properties, in commercial realestate, yachts and planes. Our brand is present in more than 700 locations, ando perates in 33 countries of four continents and with a total of 8500 employees. Always with true passion and professionalism, we will take charge of his real-estate needs.Our international network, and our communication and marketing tools always adjust made-to-measure to the expectations of the clients. Our services include:
Personalized Marketing plan Online and Offline;
Window Shop in the best emplacement;
Advertising: letters, postcards, posters etc.;
Professional Photo-session
Communication through national television (Antena 3, Teledonosti, Eitb etc.);
Publication of the properties in national and international press (New York Times, Financial Times, Diario Vasco etc.);
Participation of the brand in national and international events for the promotion of the properties (Dubai, Madrid,Mallorca etc.);
After-sales complete service (fiscal advice, contacts with banks for mortgage etc.);
In Hondarribia, we will be honored to receive you, and we remain at your entire disposition to value your property without commitment if you want to sell it. By the way, If you want to buy or rent a property, we will adapt our services to your needs.
For more information, please visit our portfolio of Hondarribia-Irun properties here.
We invite you to trust us!
San Pedro 14th Street, Hondarribia (Spain)
Telephone: +34 843 980 774
Email address: hondarribia-irun@engelvoelkers.com