New Development Las Rosas-Ciudad Lineal
Magnificent new development in Las Rosas Urbanization - Ciudad Lineal
Description of property:

This promotion which is currently under construction, with an estimated delivery date on 31/10/2018, represents a magnificent investment opportunity for investors who want a high return (4.5% approximate rent), for young couples or families with children already emancipated and for people living alone who wish to acquire a property with excellent finish in a residential area considered among the best in the east of Madrid capital. The development is located in the neighborhood of Las Rosas.
Some features of the property:
Insulation of facade with waterproofing and thermo-acoustic insulation features.
Finished insulation with thermo-acoustic mineral wool.
Exterior carpentry with double acoustic glazing for exterior voids.
Swinging windows, swing and/or sliding according to project.
Oak finish floating floor.
Heating and ACS installation using high energy efficiency air-thermics.
Video entry system - Sfera TEGUI or similar in each apartment, with communication and concierge.
Swimming pool with saline chlorination.
Top quality lifts for 6 people.
New Development Las Rosas
Description of the location:
The property is located in the residential neighborhood of Las Rosas within the Alameda District, considered among the best in the East of Madrid capital. Located near the metro stations Las Rosas and Guadalajara line 2 and Las Musas line 7 which take you to Goya in 15 minutes and Gregorio Marañón in 20 minutes.
It is a very quiet area, well maintained with green spaces nearby and enjoys excellent connections with the rest of the city.
The neighborhood of Las Rosas offers a wide range of services including Las Rosas shopping center with great variety of shops, pharmacies, schools, churches, gyms and sports areas.
Additionally "Las Rosas" neighborhood is very close to the Airport, Ifema, "LaPeineta" Stadium the next home of Atletico Madrid football team. The public transport system ensures maximum convenience for residents of the neighborhood.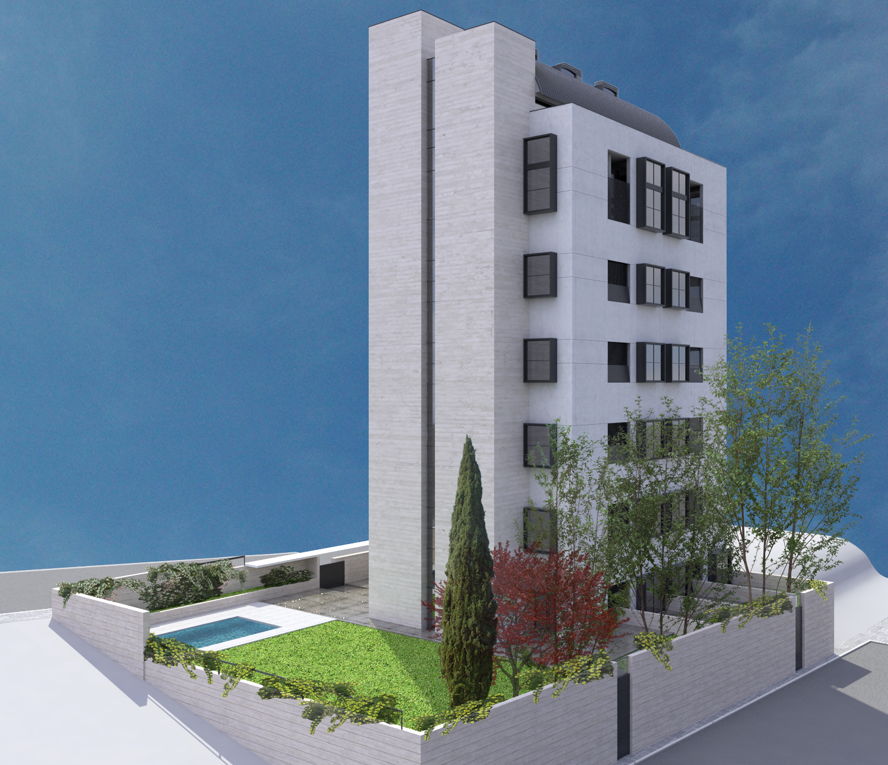 If you want more information please complete the form below and we will contact you as soon as posible: