New Development Hermosilla-Salamanca - SOLD OUT
Description of the property:
Este proyecto se ha desarrollado mediante la modalidad de comunidad de propietarios , con sistema de auto promoción, con el objetivo de construir un edificio residencial en las mejores condiciones técnicas y económicas.
En definitiva, el proyecto cuenta con las tecnologías más avanzadas en confort, funcionalidad y seguridad creando un espacio en el que se combinan la tradición y la exclusividad de antaño con la modernidad y el lujo de hoy. Un proyecto único dentro del limitado y restringido mercado inmobiliario de este emblemático barrio madrileño.
Como características principales:
Amueblamiento y electrodomésticos de cocina en su totalidad y con las mejores instalaciones.
Máxima calificación energética.
Solarium, zona chill out relax y gimnasio.
Persianas motorizadas.
Sistema de vigilancia CCTV garaje, portal y soportal.
Suelo radiante.
Caja fuerte apertura digital.
Instalación de alarma con teclado digital.
Wireless Music System. Instalación de altavoces ocultos en todas. las estancias con control desde Iphone ó Android.
Parking robotizado dotado de una plataforma giratoria en todas sus plantas.
Descripción de la ubicación:

La promoción se encuentra en la calle Hermosilla, en el barrio de Salamanca. Un barrio consolidado donde encontramos el parque del Retiro, la puerta de Alcalá, la plaza de Cibeles, y el museo del Prado entre otros.
El área está rodeada de restaurantes, cafés, tiendas, bares y mercados, así como hermosos edificios y el mayor parque natural de Madrid anteriormente mencionado, El parque del Retiro.
Tiene una situación estratégica, con excelente comunicación en transporte público, con varias alternativas:
Metro:

Metro Serrano – línea 4
Metro Velázquez – línea 4
Metro Príncipe de Vergara – línea 2 y 9
Bus:
Varias paradas de autobús en calle Príncipe de Vergara, calle Alcalá y calle Goya.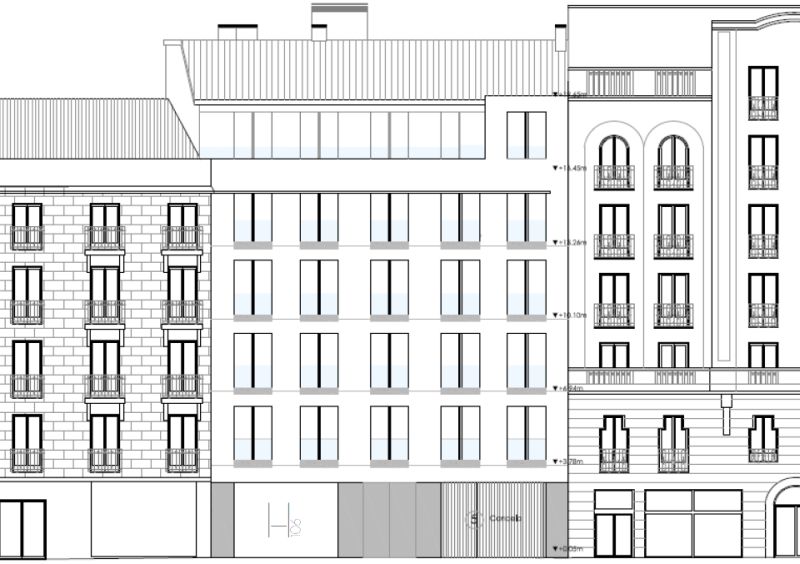 VENDIDA: Está promoción no tiene más propiedades en venta, si está interesado en comprar Obra Nueva en Madrid por favor rellene este formulario, nos pondremos en contacto con usted a la mayor brevedad.

¡Rellene el formulario para obtener más información!