Puerto Banús: The Jewel on the Crown of Marbella
Nestled amidst upscale boutiques and exclusive tourist lodgings, the lavish Harbor of Puerto Banús has transformed into a premier, upscale worldwide destination. It frequently attracts celebrities drawn to its enchanting, opulent village ambiance and the harbor, where the most magnificent yachts find their berths. A myriad of high-end boutiques, extravagant luxury cars, top-tier nightclubs, and fine dining establishments like Los Bandidos and Picasso pizzeria grace the waterfront.


Puerto Banús stands as an opulent marina initially envisioned in the 1970s by local real estate visionary Jose Banús, who aspired to craft a marina rivaling the famed French retreat of Saint-Tropez. Presently, it has solidified its status as one of the globe's most distinguished and renowned marinas, synonymous with opulence and extravagance.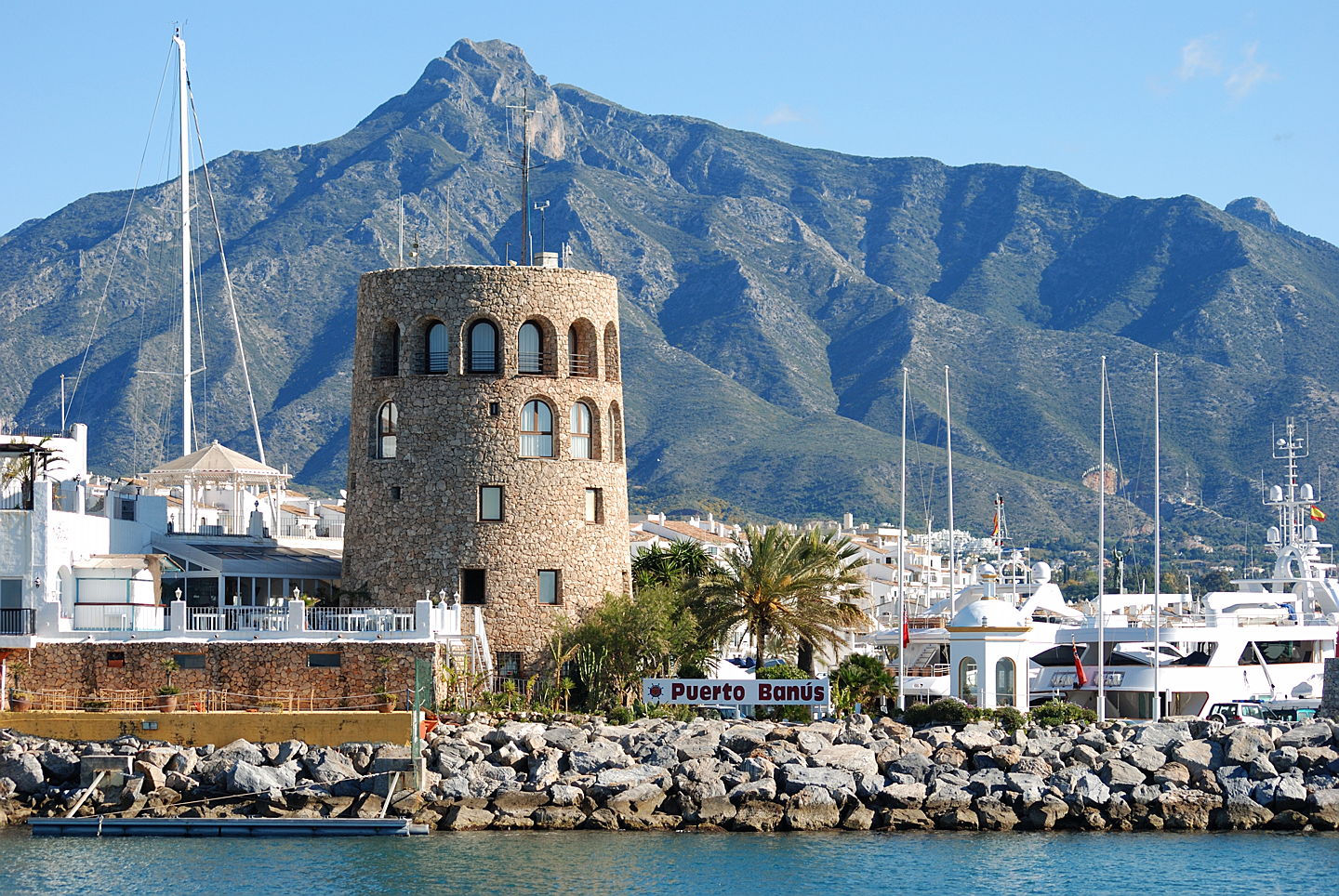 The marina buzzes with a variety of upscale boutiques, dining establishments, and bars, alongside extravagant yachts, drawing in celebrities, affluent individuals, and luxury travelers. This renders it a prime locale for high-end real estate. In addition to its opulent shopping and culinary offerings, Puerto Banús boasts a vibrant nightlife, featuring numerous exclusive venues that magnetize a sophisticated clientele.
Throughout the calendar, the marina plays host to a diverse array of cultural affairs, encompassing music festivals, art exhibitions, and fashion presentations. Ultimately, Puerto Banús has evolved into a renowned hub for luxurious living and travel, captivating discerning visitors from around the world who seek unmatched sophistication and allure.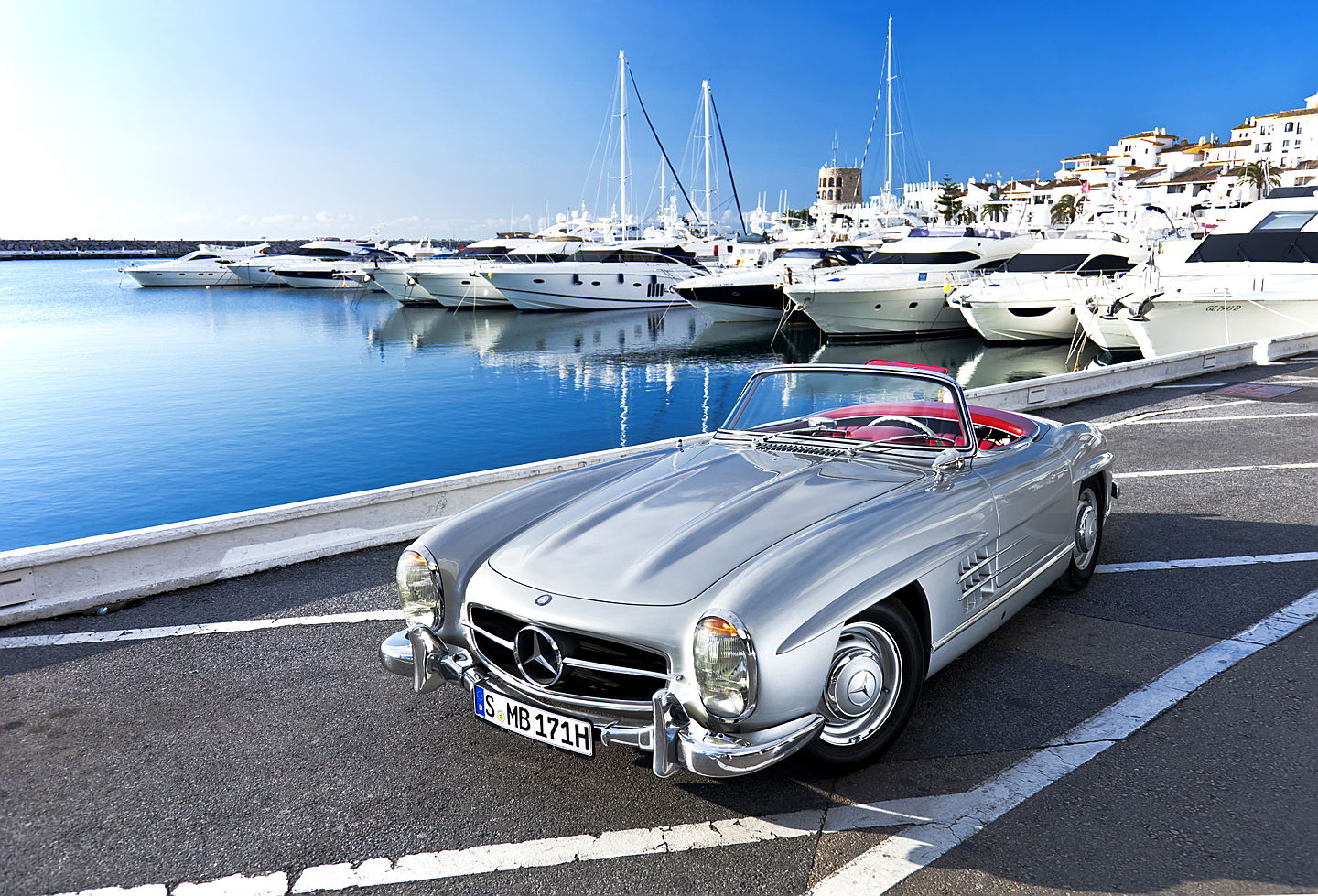 Positioned to the west of Marbella, Puerto Banús can be found approximately 6 kilometers (3.7 miles) to the southwest of Marbella's heart, and roughly 60 kilometers (37 miles) to the southwest of Málaga city. It stands as a sought-after destination renowned for its pristine beaches, opulent resorts, and lively nightlife.
The marina offers superb accessibility by car, with convenient links to the AP-7 motorway, and it also provides accessible options for public transportation. Moreover, it can be readily reached by bus and train from Málaga and neighboring cities.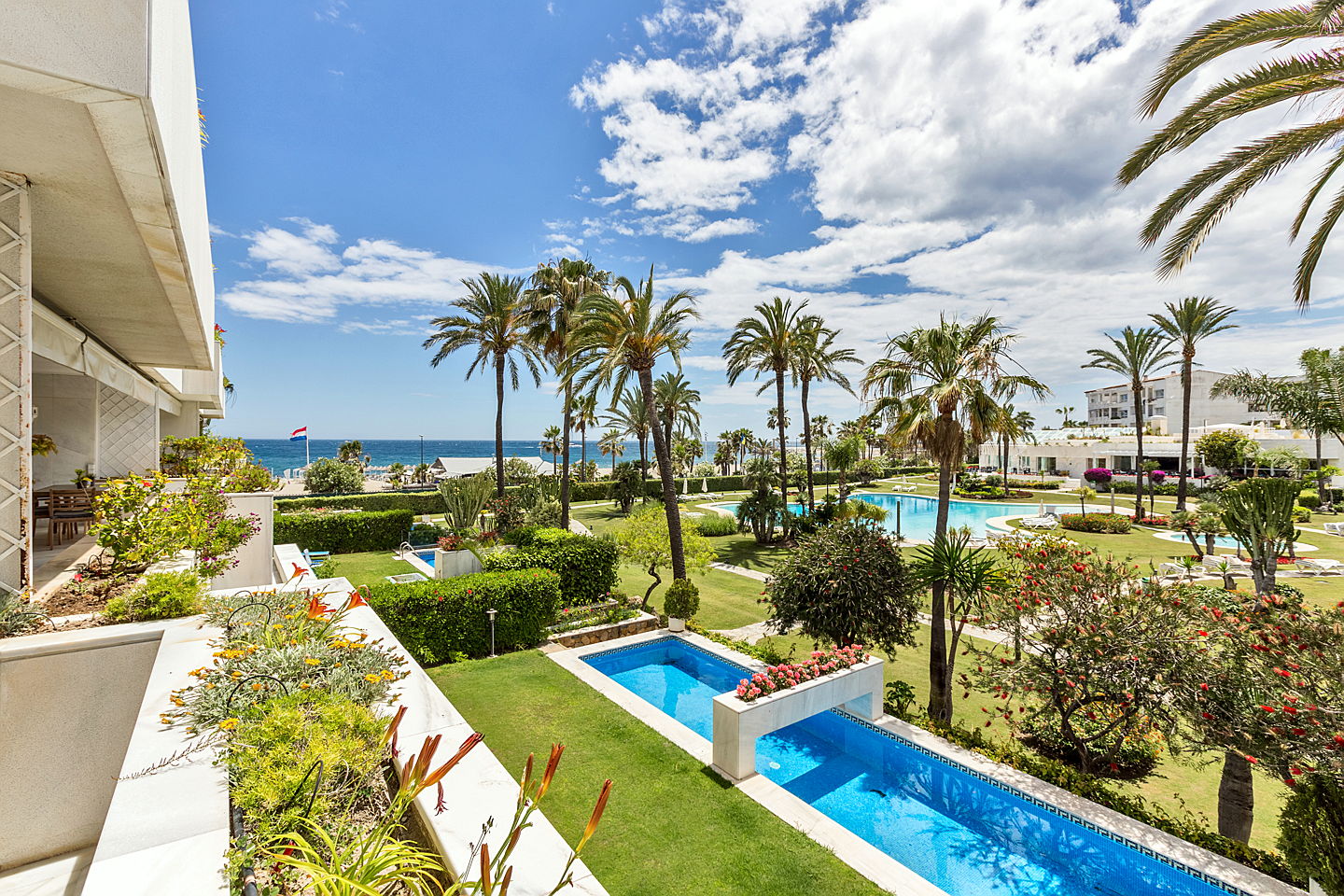 Despite its compact dimensions, Puerto Banús extends across nearly 15 hectares (37 acres) and showcases a marina equipped with approximately 915 berths for a diverse array of watercraft. The marina is the home port for more than 900 boats and yachts, spanning the gamut from nimble speedboats to mega yachts that can stretch beyond 100 meters in length.

Surrounding the marina itself is a promenade stretching approximately 2.5 kilometers (1.5 miles) in length. This picturesque promenade treats visitors to breathtaking vistas of the Mediterranean Sea and is punctuated with an array of dining establishments, cafes, and bars.


In addition to the marina and promenade, Puerto Banús also boasts a plethora of upscale shops, including renowned designer boutiques and luxury brands such as Dior, Gucci, and Versace. This shopping enclave spans an area encompassing approximately 17,000 square meters (183,000 square feet).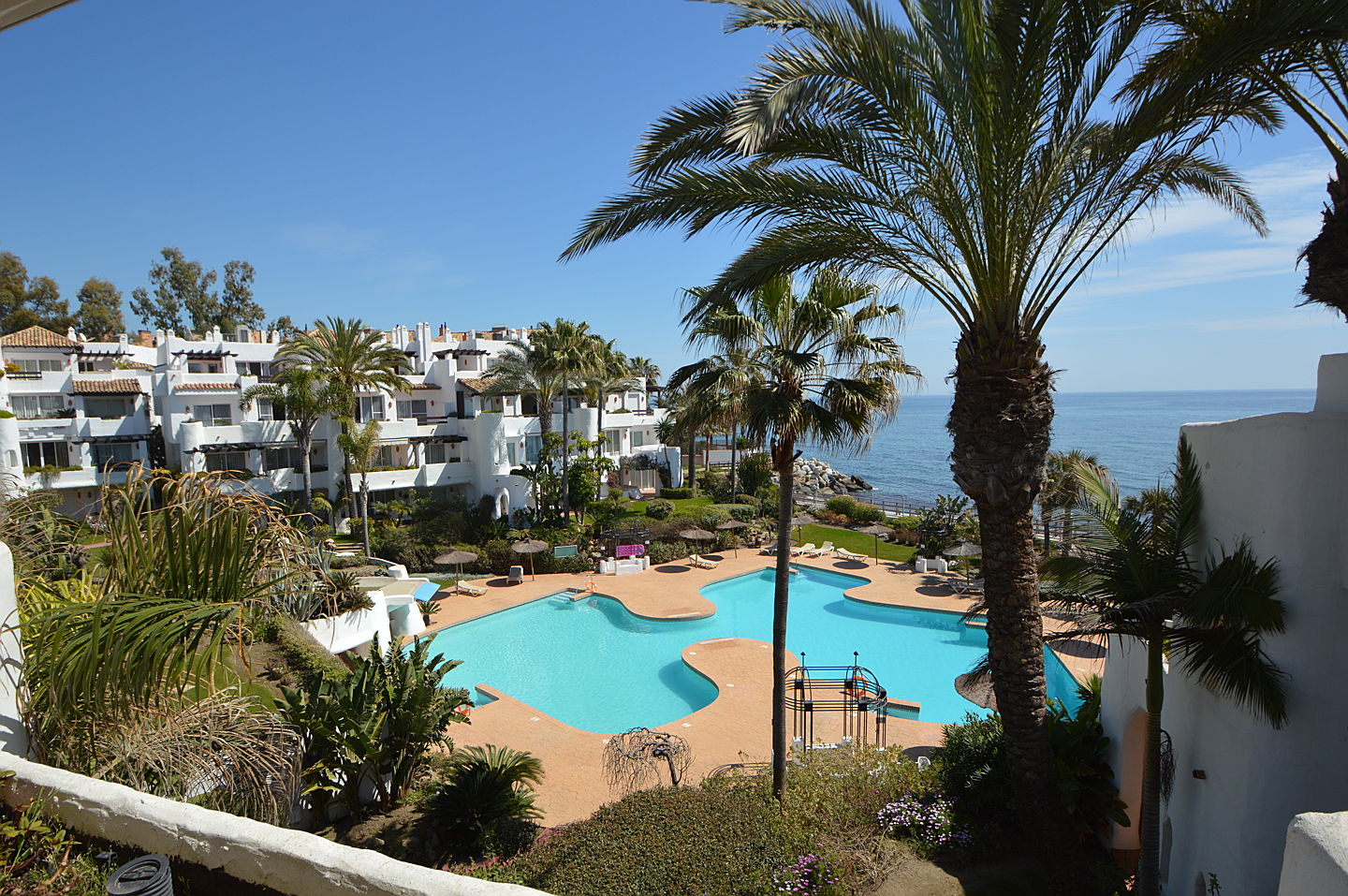 Acquiring a residence in Puerto Banús encompasses a diverse spectrum of expenses, influenced by variables including property dimensions, locale, state, and the prevailing real estate climate. As a distinguished luxury real estate agency, Engel & Völkers specializes in opulent Marbella real estate, and we can provide a broad overview of the prevailing property valuations in the area. According to our market evaluation, the typical cost for a lavish Puerto Banús residence may initiate at approximately €500,000 for a sophisticated apartment, and it can surpass €10 million for a grand villa or mansion of the utmost luxury.

Contact us now
Engel & Völkers
Licence Partner Marbella
Blvd. Príncipe Alfonso de Hohenlohe CN 340 KM 178,2 - CC La Póveda, Local 5

Spain