Benahavis a municipality that stands out above the rest
Benahavís in one of the mountain's white villages of the western Costa del Sol with a remarkable Arab past and his peculiar situation owns its name meaning "children of the abyss."
This largest municipality in area (145 square kilometres) is located just seven kilometres from the beach, between Marbella, Estepona and Ronda.
Bordering two heavyweights of costasoleño tourism (Marbella and Estepona), the municipality of Benahavis, a golf destination with its own personality and many arguments to occupy a place of honor. There are 9 golf courses in the municipal territory of Benahavis surrounded by elegant neighbourhoods, with 24 hours security, each of them with incomparable panoramic views of the Mediterranean Sea, Gibraltar and the coast of Africa.
The quality of its golf courses is unquestionable, and between renowned designers who have left their mark on the golfing tours of Benahavis include for example Severiano Ballesteros (Los Arqueros), Manuel Pinero (La Quinta), Dave Thomas (Marbella Club Golf Resort) and Antonio García Garrido (Los Flamingos).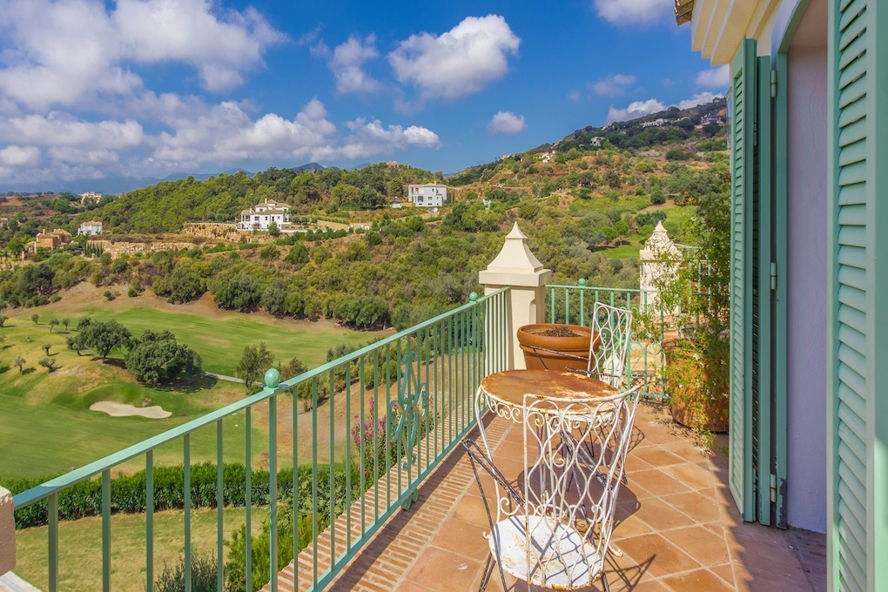 A municipality that stands out above the rest, offering a unique rural residence with privacy, security and the natural environment, besides the development is strictly regulated to preserve the unique environment of the whole area. All developments as Monte Mayor, Los Flamingos Golf, La Alqueria, El Paraiso, Marbella Club Golf Resort, Los Arqueros, La Zagaleta, La Reserva Alcuzcuz and La Qiunta, maintain low construction density and thus all people can enjoy the space and privacy they deserve.
Click here, to view properties of style, elegance, comfort, great views and all the amenities of elite, with luxuries such as home theatre, entertainment and opulent marble bathrooms that are part of large bedrooms with panoramic terraces.