Ground Floor, Garden, and Penthouse Apartments in Gros, San Sebastian
Until the start of the century and even later, Gros was not highlighted as an important residential center - such as Centro, Parte Vieja, Antiguo or Amara - yet it is now one of the most central and privileged areas of San Sebastian. People are drawn to its lively atmosphere and the superb quality of services. Even more enticing for investors is the central location. Real estate with views of the river, sea, and beach are particularly sought out.
The Gros neighborhood of Donostia is characterized by its wide beachfront Avenue (Avenida Zurriola), which separates the residential area from Zurriola beach. Graceful architectural bridges that span the Urumea river allow quick access to the Centro residential area and the Parte Vieja (historical center).
Gros stands out for its 1km long world-famous surfing beach, playa Zurriola, and its variety of bars, local concerts, and delicious and unique pintxos. Young people of the city flock here for the sporty and vibrant atmosphere, the top local cuisine, and shopping. In particular, Paseo Colón, Plaza Cataluña, Calle Zabaleta, Usandizaga, Miracruz, and Avenida Navarra are not to be missed.
In summer, Gros is the protagonist of the city not only for its sandy beach but also for being the center stage of the International Jazz Festival in July and the International Film Festival in September. Regular cultural events and important business conferences and congresses at the Kursaal Auditorium and Exhibition Center (at the foot of the beach and river mouth) add to Gros's popularity. Other important local events include the Musical Fortnight and Gastronomic Week.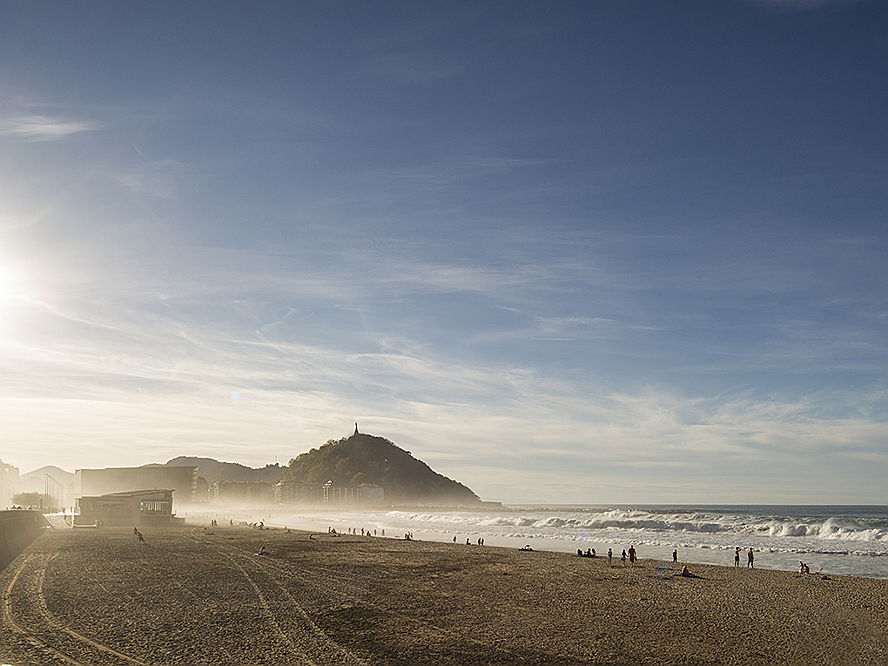 Resident Profile

Gros is the 3rd most populated residential suburb of San Sebastian (after Centro and Amara) and brings together the most diverse, dynamic and differential environment of Donostia. Central Gros is popular with young families and students while upper-middle-class families occupy homes overlooking the sea, river and the main streets. Some statistics that stand out: Thirty percent of the population are at retirement age or older, 13% are younger than 20 years old, expats make up 8% of the population (the 2nd largest in Donostia after Centro), and 55% of the population are female.

Services

Gros offers its residents a comfortable and convenient lifestyle. Throughout the center and periphery, you will find several banks, supermarkets, clothing stores, sports shops, clinics, restaurants, bars, etc. In addition, from this central location, you are only a stroll from additional services, attractions, and entertainment in Parte Vieja, Centro, Amara, Egia, and Loiola. The river promenade offers easy walking and cycling access to surrounding areas, in addition, by car the GI-20 is only minutes away and allows quick connection to outlying towns and the motorway.

Real Estate Market

In Gros, you will discover a wide and unique property portfolio from small studios to stately flats with views of the sea and beach. Apartments in Gros are in great demand, so investments in this area are booming. Among others, apartments with views of Zurriola Beach are the most sought after. In the last few years, Gros has achieved the 3rd highest total of property sales after Amara and Centro. With regards to only apartments (pisos) Gros has achieved the highest total real estate transactions for apartments in the last few years.

Average property prices: Average property prices per square meter are the 4th highest in San Sebastian after Centro, Antiguo and Aiete-Miramon. Gros is part of the downtown area, and due to its convenient and central location combined with the variety and quality of local services the average property price has been rising steadily in the last few years.
Long Term Rentals Contracts: In the last year Gros registered the 3rd highest of total rental contracts (after Amara and Centro).
Local buyers and foreign investors: Who is purchasing property in Gros? While single adults and families are historically the target audience, increasingly young people with purchasing power (not necessarily only seeking frontline real estate) as well as foreign investors are accounting for more property sales each year.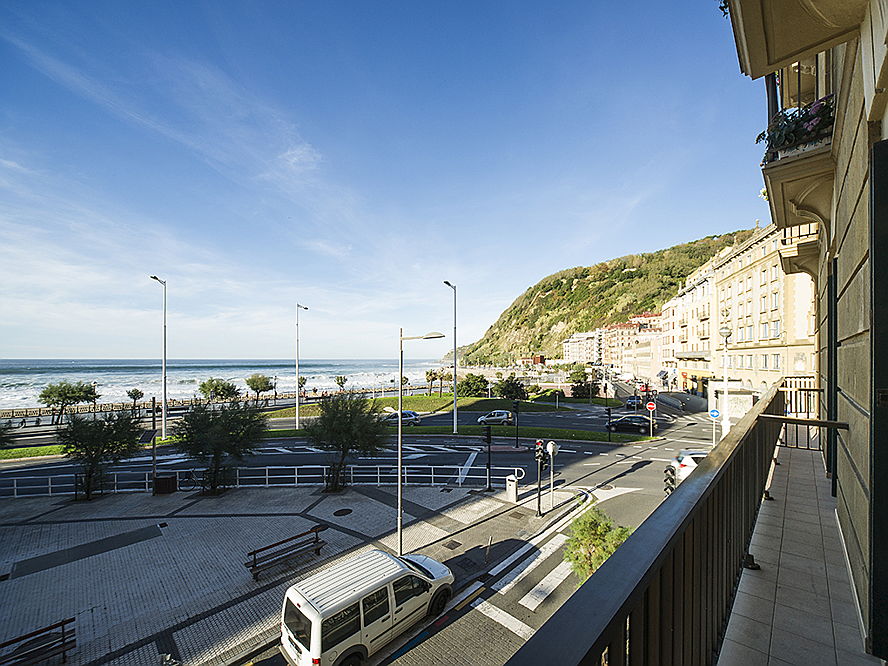 See which offers include valuable extras like terraces, balconies, lifts, parking spaces, and garages.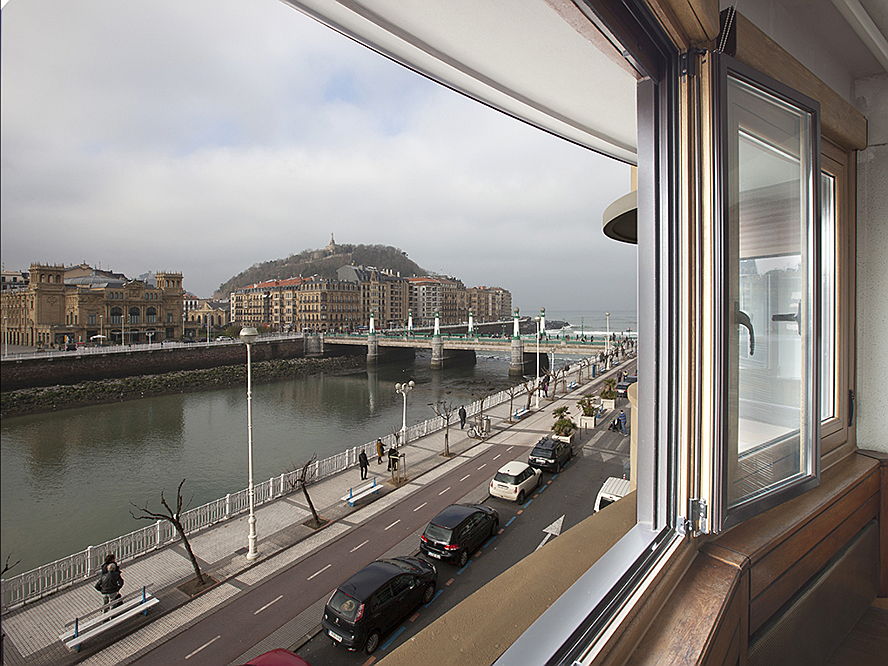 Apartments for Sale and Rent