Create special moments on board M/Y MAYBE
Memories from your cruise aboard MAYBE are those you will always remember , and here is why .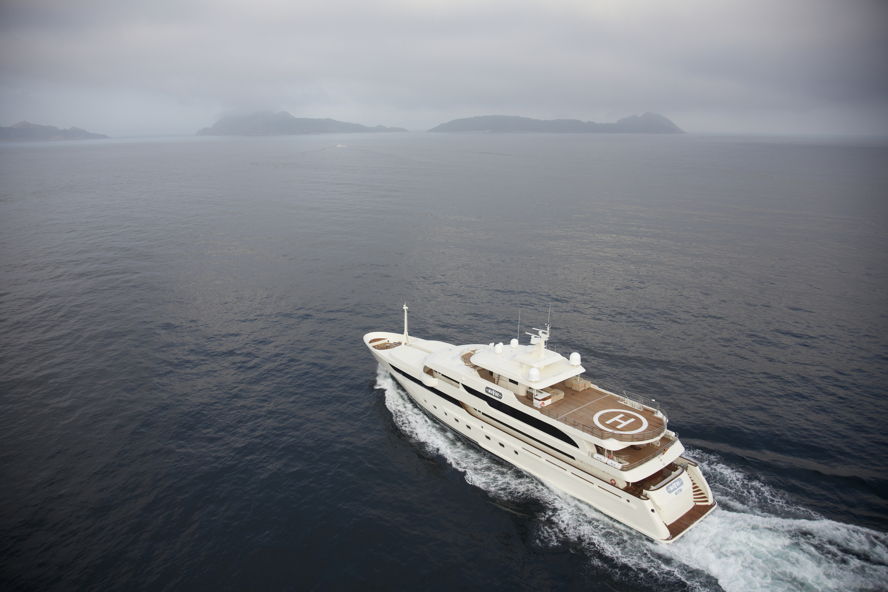 Classic and luxurious dining with sweeping views
Kick your day off with a memorable breakfast with sweeping views on the upper deck area. The main deck features a spacious saloon, as well as a sophisticated formal dining area and Master Stateroom.
At night, there is no better way to end the day than having a delicious dinner on the luxurious upper deck dining area with pleasurable views.
All modern comforts are available
The facilities on board include a gym and massage room, cinema room, VIP stateroom, and a sauna with panoramic views. Apart from this, guests are welcomed at an outdoor bar and forward of the fly bridge is a Jacuzzi surrounded by plush sun pads.
Fun for the whole family
If you look for a fun and safe yacht for you and your family – MAYBE is the perfect yacht to own; kid-friendly she will provide a very safe vacation.
The cinema room stocked with cartoons and movies will distract your kids while you are enjoying a relaxing Jacuzzi bath on the upper deck of the yacht. The water toys and snorkel gear will accompany your vacation trip for an unforgettable experience for you and your family on board this stunning Yacht.
Perfect for business meetings
One of the major factors determining the success of a business conference is the availability of premier facilities, Superyacht MAYBE is perfect on that note. There couldn't be any better venue for business meetings than a superyacht all at your disposal. Thanks to her large dimensions with 2 ample living rooms on board of M/Y MAYBE, success is enhanced and business is also a pleasure.
Travel Destination: MAYBE in Greece ?

Greece is well famed for one of the best honeymoon and leisure destinations in the world. On this small earth paradise, you can plan the most romantic and best Greek island wedding or holiday that your mind can picture.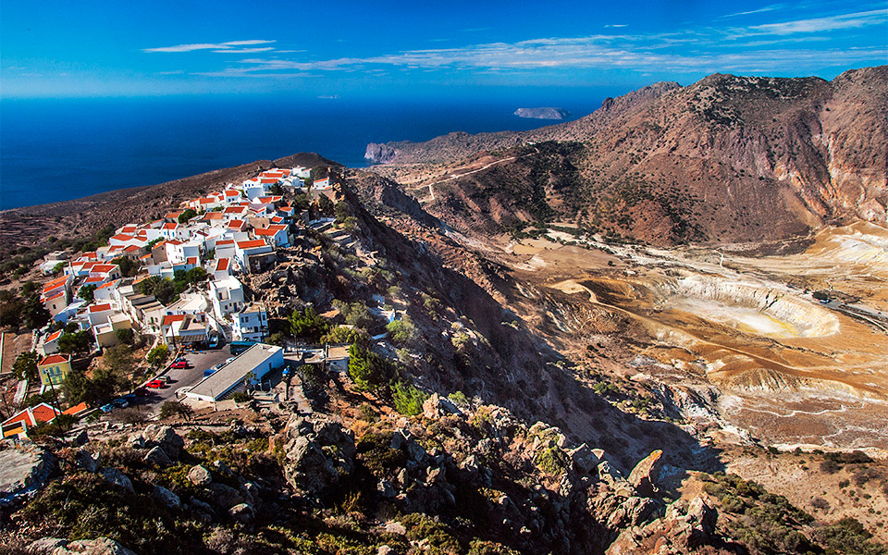 Nisyros - A stunning little island you never heard of
Nisyros is one of the most beautiful Aegean islands, still untouched by the tourism growth.
According to mythology, it was created during the war between Gods and Giants. Poseidon chased the Giant Polyvotis down to Kos, cut a part of it and threw it to his enemy, sinking him forever in the bottom of the Aegean Sea. The legendary rock is the modern Nisyros and it is said that the volcano's explosions are the angry breathing of the defeated Giant.
The most popular boat trip for swimming and exploring is to the volcanic islet of Giali where pumice is mined. Here traces of a prehistoric settlement have been found as well as an ancient cemetery. The islet also played a role in Greece's war for independence, sheltering Greek naval forces.
Sterna Nisyros Residences
Step off board for a few days to enjoy a unique location within the medieval Castle of Pantoniki in Emporeios named Sterna Nisyros Residences.
For everyone who wishes to spend their holiday in a quiet island of long history, an island which encourages introspection and favours inspiration .
The whole island is protected by the Natura Network as a result to its combination of long history - from the mythology to the very origin of the volcano up to the latest archaeological findings - and rare natural beauty.
Sterna Nisyros Residences owes its name to the cistern (sterna in Greek) situated in the interior of the house, the biggest cistern ever built in Emporeios. At a metaphorical level, this cistern will be the place which will host moments, new ideas and memories.
For booking please visit the official website: www.sterna.com.gr