Neuilly-sur-Seine real estate guide
Neuilly-sur-Seine, a mini Paris
Living in Neuilly-sur-Seine: a nice, calm lifestyle
Investing in the real estate market in Neuilly-sur-Seine
Neuilly-sur-Seine is a commune in the Hauts-de-Seine department, located high next to Paris. Take the Champs Elysées, go under the Arc de Triomphe and then continue straight ahead and soon you will be in Neuilly. The chic suburb of the capital, Neuilly-sur-Seine attracts Parisians who are fond of peace and quiet but who also appreciate being in close proximity to the centre of Paris and the dynamic job opportunities.

Neuilly-sur-Seine, a mini Paris
Neuilly-sur-Seine is not a suburb that feels like the countryside, on the contrary it's hard to believe you're not still in Paris. It is adjacent to the 17th arrondissement, next to the Ternes station and the Arc de Triomphe. The closest Parisian metro station is Porte Maillot, from which runs the RER C, line 1 and numerous bus routes. It is a central station that thousands of commuters use each morning. The RER C serves a large part of the west of Paris and many other suburbs, making it easy to travel across the Ile de France.
Neuilly has two other metro stations: Les Sablons and Porte de Neuilly, which are on line 1, one of the most efficient metro lines in Paris. On the other side of the ring road, Neuilly is situated between the Bois de Boulogne and Levallois-Perret, another lovely suburb to live in.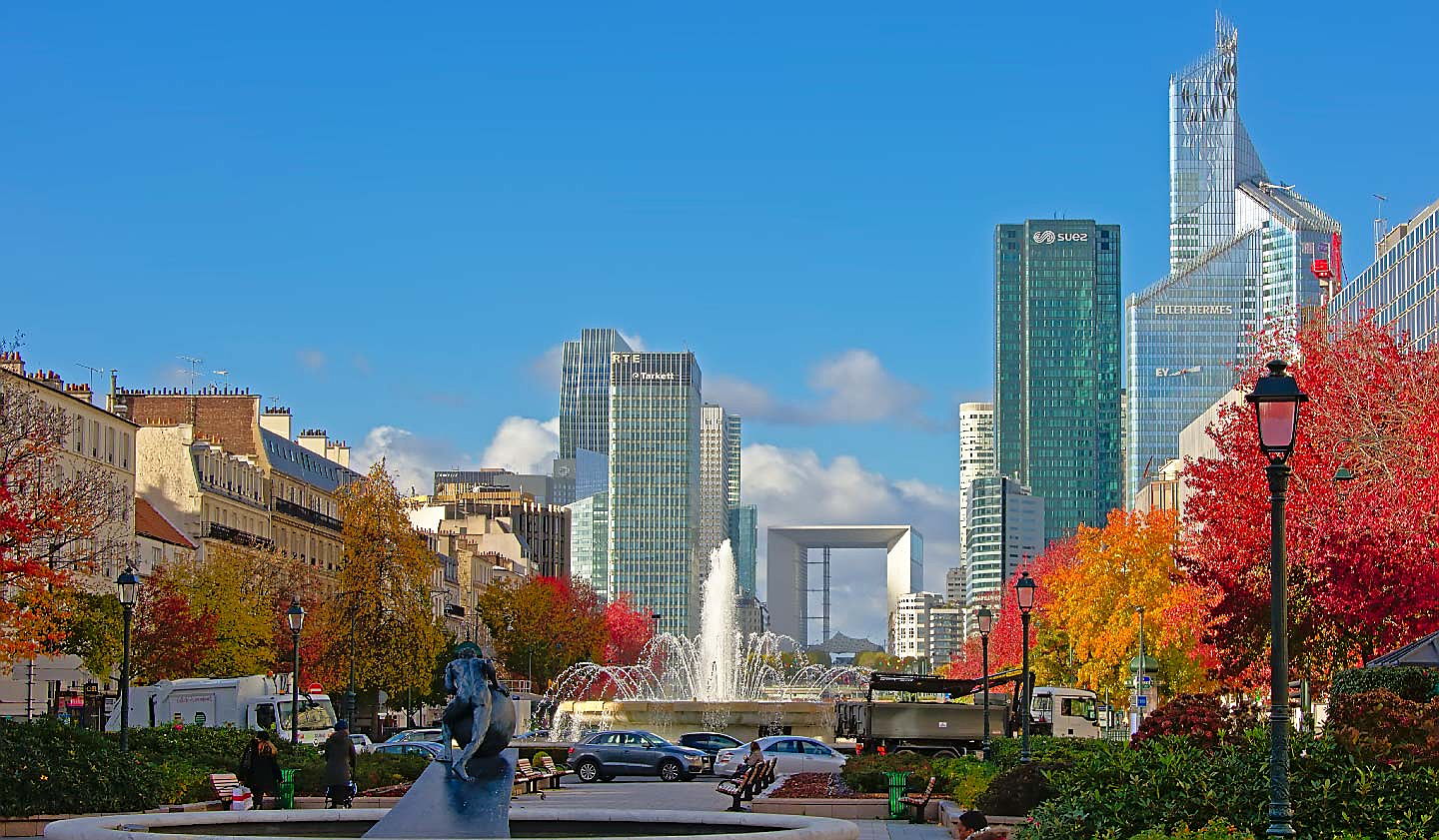 Living in Neuilly-sur-Seine: a nice, calm lifestyle
Thanks to its proximity to Paris, Neuilly-sur-Seine is what's known as a residential city. The people of Neuilly work mostly in Paris, and the city is located just on the outskirts of of the famous "Golden Triangle" where a high number of business jobs are concentrated. Neuilly is the perfect neighbourhood for those looking for ways to relax after a busy day at work in the centre of Paris. Neuilly's residents are mostly families or couples without children between 30 and 60.
Neuilly is often mistaken with the 16th and 17th arrondissements as it is calm, spacious and filled with green spaces. It lends itself well to calm family strolls. Comprising of a mix of art déco and Haussmanien buildings, Neuilly is a lovely area and its properties are spacious and elegant. In terms of parking, Neuilly holds an advantage over Paris, as it is much easier to find a parking space.
Recently viewed properties
Investing in the real estate market in Neuilly-sur-Seine
Neuilly has 27, 853 apartments, which is in other words 93% of its residences, and 926 houses (with 1038 separate rooms). Half of Neuilly's residents are homeowners and the other half are renters. Thus, Neuilly presents an interesting opportunity for investing in rental property: a residential neighbourhood on the outskirts of Paris with half of its residents renting. It goes without saying that if you buy a rental apartment, it will soon be rented. Thanks to its proximity to Paris, the "Golden Triangle" and Porte Maillot, Neuilly is in high demand with Parisian professionals.
Another reason: the Saint Lazare station is also more accessible from Neuilly than from any other Parisian neighbourhood. On top of this, Neuilly also generates over 49,000 jobs itself, and is home to numerous head offices for large companies (M6, Thalès, SACEM, Warner Bros, JC Decaux…). Thus it is a real job generator, which makes the most of the potential interest of companies hoping to integrate larger brands.
With an average price of €9600 per square metre, Neuilly is more expensive than certain Parisian neighbourhoods. However it is worth it, mostly due to its proximity with the west of Paris and also the fact that its value that continues to increase each year. The price per metre square has increased by €1000 in the past 3 years, making a real bargain for those looking to invest in an apartment, as it is sure to continue to increase in value.