Anna Mazzotta invites Engel and Völkers to her VIP Event in heart of buzzing Soho!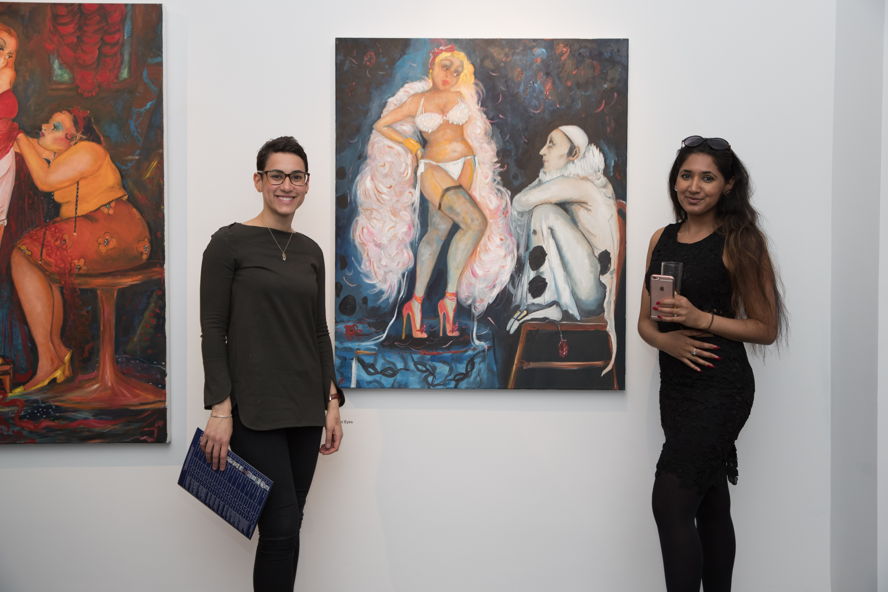 Engel & Völkers was once again part of an incredible art event based in the heart of Soho. On Friday 17th of March, Unit London had its walls covered by a collection of works from the Multi Award Winning Artist Anna Mazzotta RCA. The event was a VIP only event for 400-500 top guests organised by London LUX, with full on catering and national and international press taking audio interviews, photographs and videos of its guests. The event took place at one of London's Top Art Galleries in Soho. Whilst guests were admiring the artworks from Anna Mazzotta they were sipping on a refined glass of Laurent Perrier and consuming mouth-watering canapes from one of London's top chefs.

Anna Mazzotta is an artist with very well-known works. Her works are often quoted as 'compelling and original' and have their own design: vibrant, playful and full of character. Anna's pieces will often make people smile and on a second view provide something new to find. Anna Mazzotta studied at The Wimbledon School of Art and The Royal College of Art and is one of the youngest winners of the prestigious Jerwood Drawing Prize. She primarily illustrates on a canvas what she envisions in her mind; This technique gives her art a far more personal feeling towards her pieces. She is influenced by Art Deco, theatre, beach scenes and cinema. Anna remarks on her artworks: "My painting is a way of seeing the world, thinking – feeling, showing sensations, not just the mechanics of a scene, but instead emphasising energy, life and the letting the inner emotion of the characters come forth" and "I am passionate about the beauty of caricatures, as they are a true connection with how an artist sees the world – the viewer then enters that world and then makes it their own with their own interpretation."
The event offered a vast amount of unusual pieces all available for sale, for example The Strongman, Ciao Bella, Idol eyes and At the Hairdressers. During the first 10 minutes of our arrival two artworks had already had a sold sticker placed directly under her two big pieces.
Engel & Voelkers will be continuing to attend high socialite events throughout the year. We have been doing an excellent job promoting our business and company by socialising with attendees, having photos/videos taken for their websites and befriending event organisers.