Changes in Stamp Duty Land Tax law and property prices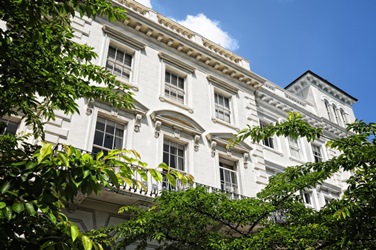 There have been many discussions about the changes in Stamp Duty Law that occurred back in December 2014. These discussions have ultimately generated many opinions on the result this will have on future vendors and buyers, that at this point is particularly difficult to predict the overall effect it will have on the property market and its prices.
What is Stamp Duty Land Tax and how does it affect you?
Stamp Duty Land Tax (SDLT) is the tax that the buyer is expected to pay when purchasing a property. Before the 4th December 2014, there was a flat rate on SDLT regardless to which property band the house belonged to. Every residential property used to pay the same percentage of the total value for Stamp Duty tax regardless of its price.
The new rates, however, have introduced a sliding scale for this particular tax which is somewhat similar to the income tax and can have different charges on properties within the same property band.
The new SDLT rates apply to the proportion of value above the following thresholds:
- Up to £125,000 0%
- Between £125,000 and £250,000 2%
- Between £250,000 and £925,000 5%
- Between £925,000 and to £1.5m 10%
- Over everything above £1.5m 12%
In order to gain a better idea of the substantial difference in Stamp Duty fees, let's take a look at this example: a terraced Victorian house in the Clapham area used to be on the market for approximately £500,000 back in 1999 and the SDTL would have been £7,310 which is circa 1,5%. In the meantime, the value of this property has tripled and has reached a price of £1,5m; however the charges on Stamp Duty Tax in this particular case have increased by almost 12 times. The current SDTL fee on a property with this price would be approximately £94,000.
At the beginning, this change in Stamp Duty Tax seemed like good news, particularly to individuals buying in the lower brackets, however some analysis have shown that prices on properties will rise in the future. Real estate agents are now dealing with reluctant buyers and vendors and the urgency in moving has decreased significantly.
The most affected by these changes are first time buyers, who continue to struggle accessing the housing market. This is a knock-on effect generated by slow wage growth and overinflated property prices, which result in contrasting bank valuations that automatically don't match the level of mortgages that are being offered. Therefore, first time buyers must now have extra cash available on top of their deposits.
Through our Engel & Völkers Sales department we have definitely noticed a reserve in the market, even with the positive result of the election a lack of confidence still remains. However, with the market reasonably quiet there is a trend of price reductions, giving us reason to believe a steadier increase of buyers (particularly end users) will soon surface. We predict a healthy final quarter for the property market of 2015.
If you have any questions we would welcome the chance to answer them, so please do get in touch with our office.
Click here for our Homepage.