Chelsea Christmas Party - 6th of December!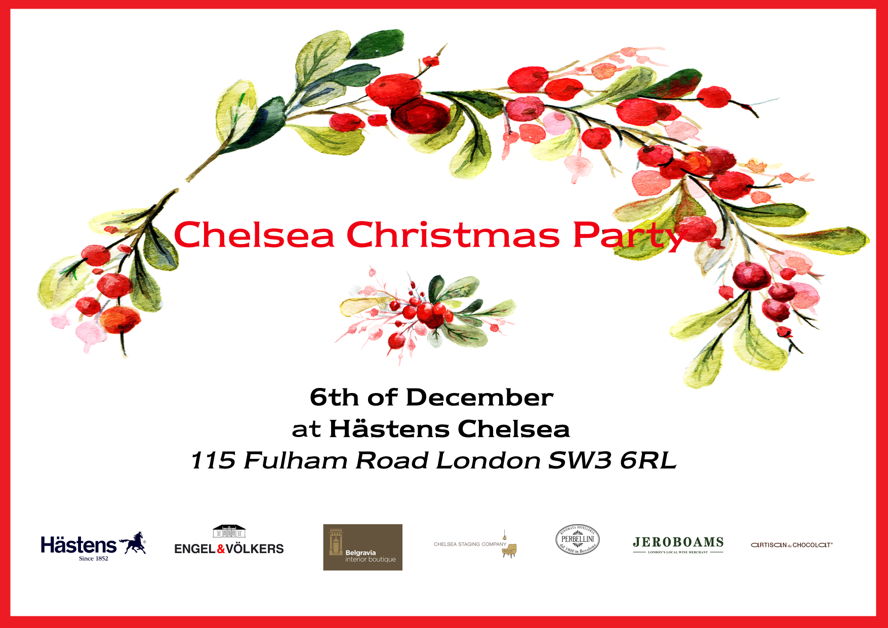 Hästens are the celebrated Swedish manufacturer of beds & mattresses and established in 1852, when the founder Pehr Adolf Janson was awarded his master certificate in saddling which was the company's original industry. In the late1800s Per Thure then started a company together, with his son David Janson andin 1939 the first branch was built in Sweden.
Today they are approximately 200 Hastens Stores around the world in locations such as New York, Stockholm, Madrid, México City and Brussels. Hästens beds and mattresses are still manufactured by hand using natural materials like cotton, horse hair, wool and flax. Not only do they sell bed equipment, they also branded premium bedlinen, pillows, duvets and accessories. The most popular model is within the region of £27,500, that comes in three separate pieces - The Box Spring, Mattress and the Top Mattress.
Hästens London branch is located at 115 Fulham Road, Chelsea where they often host events and launch parties. Chelsea Christmas Party on 6th December will be held here following our recent collaboration at their previous event.
Even though the event is located in the Hästens Store, Engel and Völkers has also collaborated with a few more brands to make this party even more special. Belgravia Interior Boutique, Artisan du Chocolat, Staging Company, Perbellini and Jeroboams will also be many of the wonderful brands attending as these are also located in London, Chelsea.
Belgravia Interior Boutique, located at 3 Rosetti Studios, London, hosts unique fabrics, exclusive furnishing and finishes as well as amazing lights, art pieces and more. It is the perfect backdrop to look for some exceptional interiors collections.
Artisan du Chocolat has redefined modern luxury British chocolates since 1999. The online boutique delivers chocolates worldwide by post, both next day and same day in London which is an excellent choice if you are in need of a quick chocolate fix.
The Staging Company is best for home owners who already own a lot of furniture but need help updating their décor to make their home feel bigger, fresher and more inviting to prospective buyers orrenters. The company will take care of all the details and logistics required to transform the property.
Jeroboam's wines and spirits form the core of their business but also fine cheeses and meats, catering for a cocktail parties and private London cellar events which are excellent for the inspiring wine connoisseur.
The party has been organised for our VIP clients, landlords and vendors. Engel and Völkers Chelsea know it will be the perfect place to socialise, grab a drink and get to know some new people as we start celebrating the beautiful Christmas time. We hope to see you on 6th of December at Hastens store!

#EVWayOfLiving