Engel & Völkers Chelsea in Sloane Square Magazine and GG!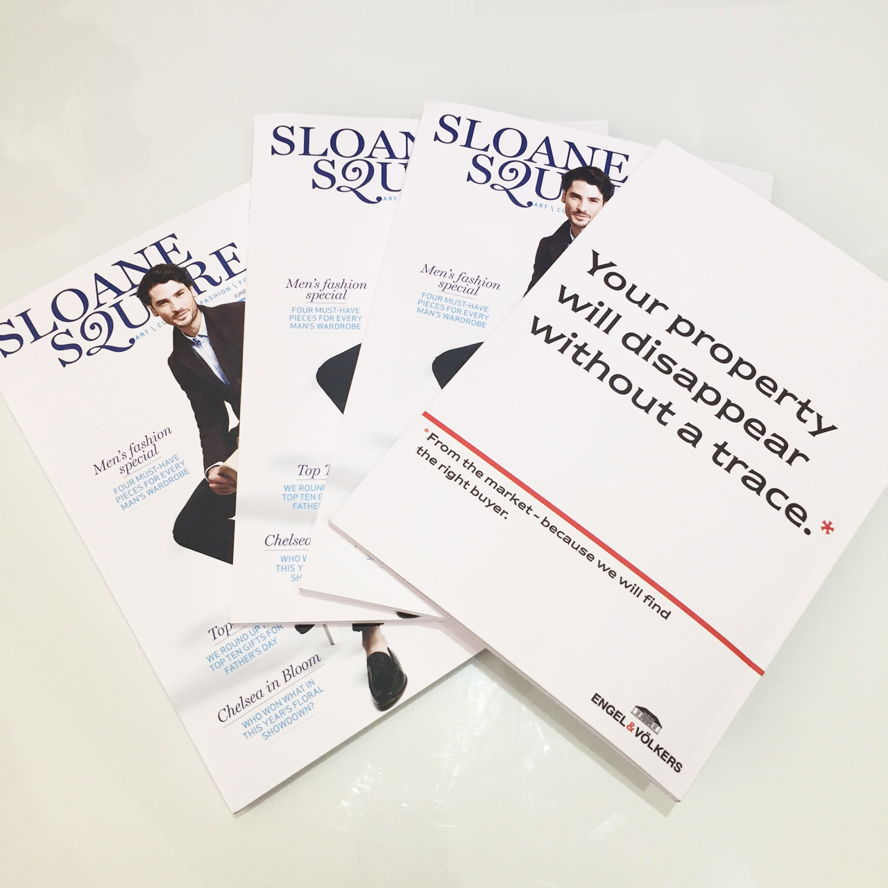 We have now been based in Chelsea for the last 6 years and are continuously trying to promote ourbrand in the area and its surroundings, particularly in Belgravia, Kensingtonand Knightsbridge. As we are the only office representing Engel & Völkers here in the UK, we are trying to build our brand awareness in different ways.
This month, we are present in the Sloane Square Magazine and the GG magazine. As we are tryingto market the brand E&V here in London, we constantly are looking for possibilities to showcase our properties and to keep people up-to-date with our blogposts and newsletters.
This month, we have organized a collaboration with the Sloane Square magazine. Sloane Square is one of the most stylish areas in Chelsea and London. The residents of Chelsea love the area around Sloane Square with its local stores, restaurants and cultural offerings - (Sloane Square magazine). The magazine is published bi-monthly on behalf of Cadogan, the founder of modern Chelsea, and has a strong readership of 75,000 people. There is a diverse range of readers, ranging from people who own property and work in Chelsea to people just visiting the area. The magazine is delivered to homes, hotel rooms, clubs, offices, shops, restaurants and bars through out Chelsea, Knightsbridge and Belgravia. Copies are also available at prestigious places like the Saatchi Gallery and Peter Jones.
We are pleased to be part of the magazine this month and showcase a luxury two-bedroom apartment in the heart of Chelsea. The rear of the magazine is formed by our campaign banner. This advertising opportunity is great for us to market our brand here in London and to promote awareness of Engel & Völkers presence in London.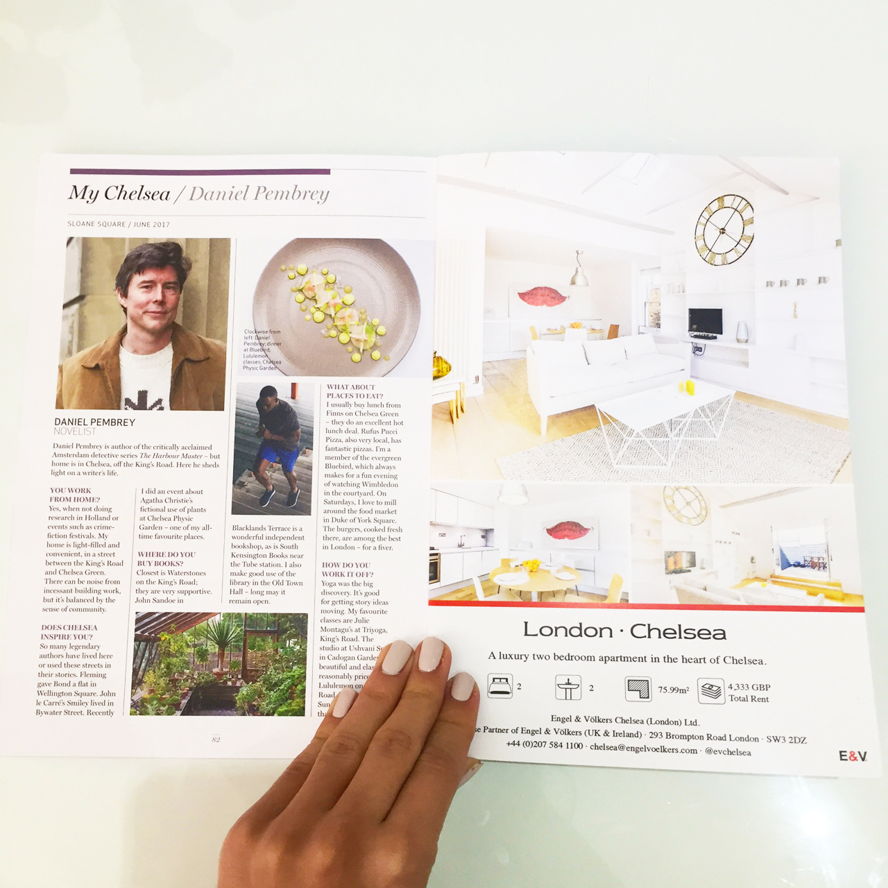 Moreover this month, we are part of the third issue of the GG magazine (June/July/August 2017) showing an art event that we sponsored in Mayfair. Works by Picasso, Miró and other world-class painters went on show. It was an incredible event with loads of interesting art collectors and curators.
GG magazine is produced inhouse and explores culture, art, design and architecture. It also shows profiles innovators, artists and celebrities as well as the incredible homes in which they live. The GG is printed four times a year with a circulation of around 305,000 copies. We distribute the GG in Chelsea, which is a popular area with a growing number of elite and cosmopolitan communities. 50% of its residents come from outside the UK. We also try to distribute the GGs on private VIP events to try and attract clients looking for luxury. Do Come to our office to grab a copy, you will certainly enjoy reading the GG!
#EVWayOfLiving