Engel & Völkers latest campaign: collaboration with Eclipse Bar & Embargo App.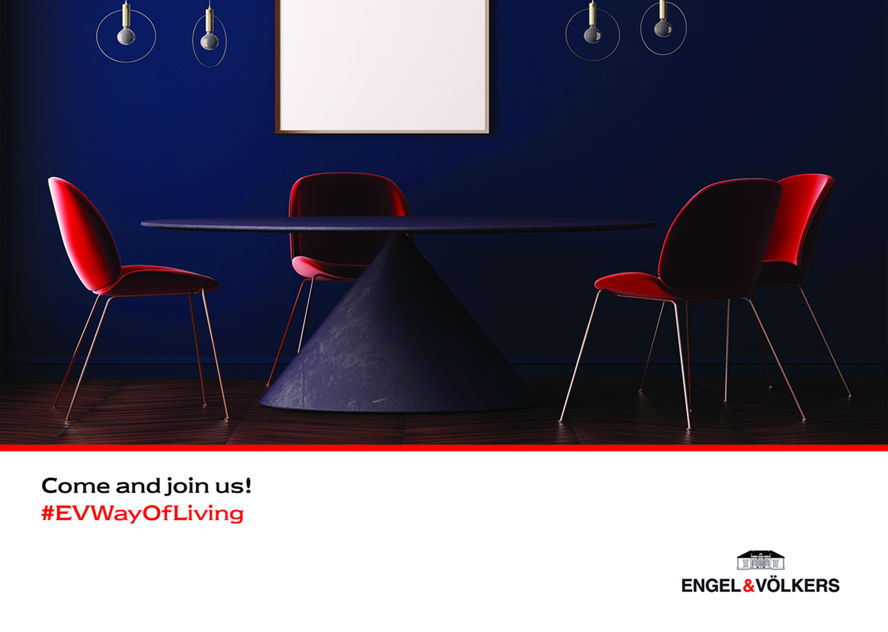 Your team at Engel & Völkers Chelsea offers you more than a professional Real Estate Service. We are part of a world leading service company and will take you on a journey of premium properties, yachts, private jets and hospitality. With Engel & Völkers you will benefit from a high-end property service and a first-class, closely linked network around the world and in your local area.
As we are organizing regular campaigns, we have a special campaign for this month: we offer a complimentary treat at the Eclipse Bars in London. The Eclipse cocktail bar originated when Matt Hermer bought his favourite local bar in Chelsea's Walton Street and turned it into a stylish late-night venue. The Eclipse cocktail concept was at the forefront of the revolution in London's cocktailculture. Today, the Eclipse bars are represented in Chelsea (111 – 113 WaltonStreet), South Kensington (158 Old Brompton Road), Barcelona and Istanbul. The Eclipse Bar in Chelsea is very intimate and smart and much appreciated with locals. From a relaxing drink after work to a lively night out, the bar offers something for everyone. Located parallel to Brompton Road between South Kensington and Knightsbridge, Walton Street is filled with beautiful boutiques, galleries and tasty restaurants, e.g. Obika (pizza) or Itsu (sushi and other Asian favourites). The Eclipse bar in South Kensington has a stylish street-front bar with comfortable, low-slung lounge seating, and the outside terrace is ideal for a summer hang-out at these temperatures. The renowned cocktail menu is much appreciated by locals and can be accompanied by Asian snacks ideal for sharing. Try for example the Crack Baby Shot with Stolichnaya vodka shaken with sour passion fruit, black raspberry liqueur and topped up with champagne. Or try the best-selling cocktail which is a martini made with Stolichnaya vodka, fresh watermelon and kaffir lime. There is an exceptional wine list, too.
For you to enjoy these delicious cocktails, all you need to do is download the Embargo App and use the E&V code: ILOVECHELSEA. With the Embargo App, you can go to one of the Eclipse Bars and collect loyalty points simply by being there – you only need to have Bluetooth on! No regrets, no wasted days and nights - that is where the idea of Embargo came from. Enjoy your night out in the Eclipse Bar!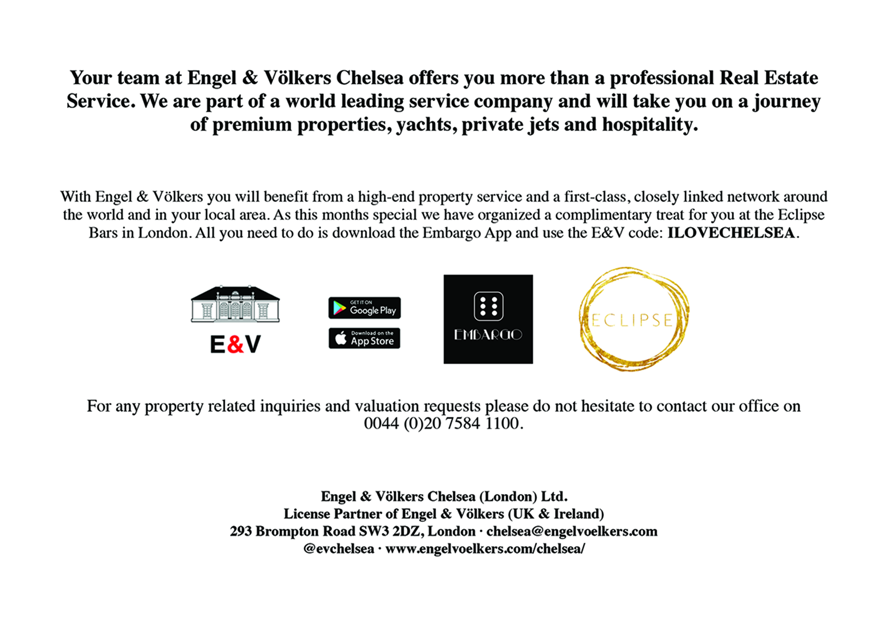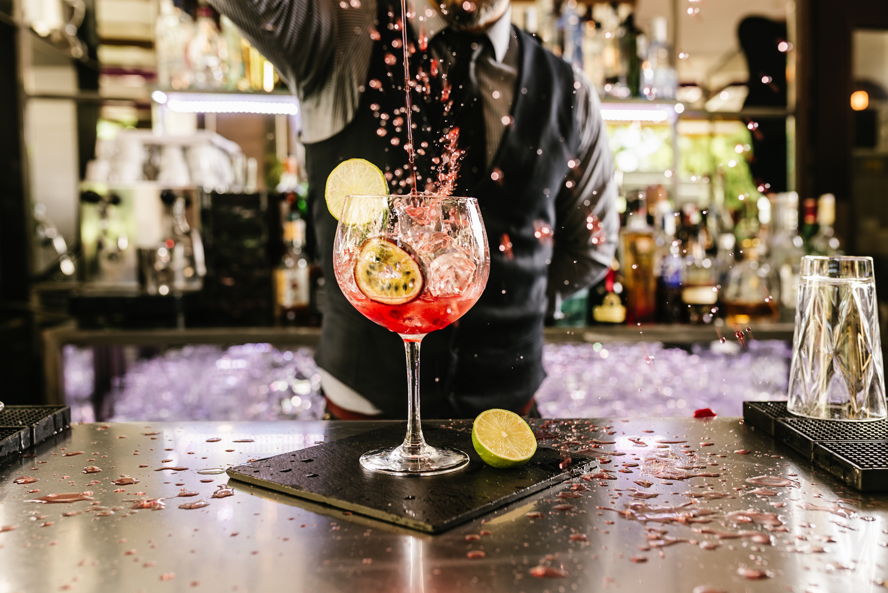 Here at Engel & Völkers we would like to pamper you with special treats. This means we constantly generate new ideas in order to always offer you something besides our real estate service. Our next campaign will be in two months. Be curious what is coming next!
#EVWayOfLiving