HAPPY EASTER!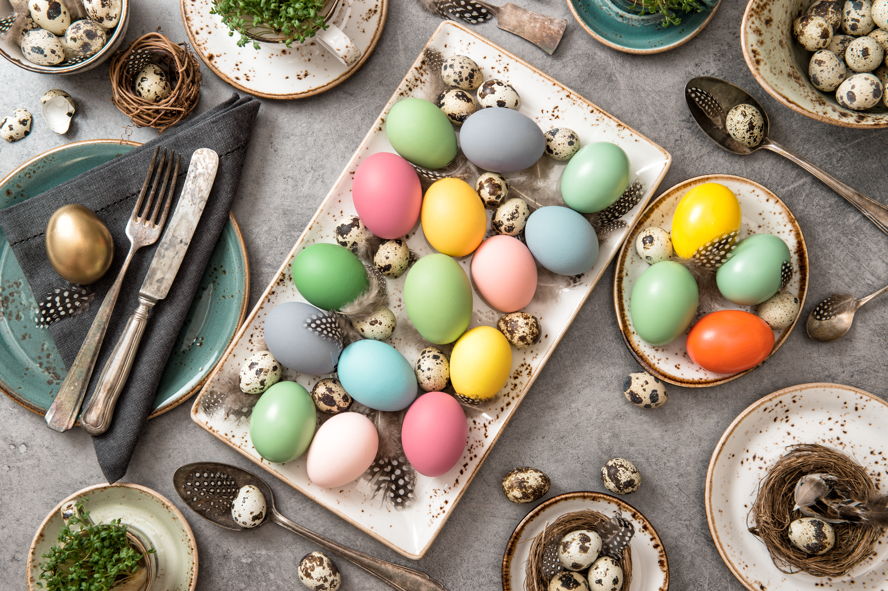 As the Easter weekend comes to an end, we hope you have had a spectacular time in this festive season with friends and family. This bank holiday Monday, we give you amazing ways to end your Easter in style with a glimpse of different things you could do.
The Palace Lindt Gold Bunny Hunt
Enjoy a hunt down the Lindt Golden Bunny in Hampton Court Palace and enjoy the history of 'royal chocolate'. Once you've found all the delightful bunnies, you'll be treated with a delicious Lindt chocolate created by the lovely Lindt Masters. As you explore the palace, you will be filled with hand on activities, engaging storytellers and have encounters with the Tudors. Kids can run wild and enjoy freedom in the amazing Magic Garden. On average, it takes roughly 20 minutes to find the middle of the maze. Put your family to the test and see if you can all beat this time!
Moomin Adventures at Kew Gardens
The Moomins, nature loving creatures from the storybook by Finnish Writer, will be expected to arrive at Kew Gardens for the first time for an incredible Easter special, amongst the colourful daffodils, crocuses and magnolias. Have fun in the Moomin Aventures Easter Trail and help find the missing plants or engage in the different activity workshops for children of all ages. After a long day of entertainment, settle down with some scrumptious Moomins' beloved pancakes and a range of other appetising Easter delights to take home.
Easter Trail 2017 'Patapan's Great Adventure'
Spend the end of the Easter holiday at The Strawberry Hill House with family. The Patapan's Great Adventure gives you an amazing chance to explore their enchanting garden to track the paw prints of Horace Walpole's pooch Patapan. With numerous things to do you wouldn't want to miss out on the 'sense' trail where you're gifted with a special treat at the end and can also enter the postcard competition. After a long day of tracking, cool down in their café and indulge in their incredible food.
National trust Easter Egg Hunt
With Easter hunts happening around London. The National Trust has collaborated with Cadbury yet again to offer a big egg hunts in many of the London properties. Spend the last day of the Easter holiday gliding through nature trails and be part of an exciting hunt. Visit the Cadbury website, where you can enter your postcode to discover where the hidden treats are placed near you. Among the hunts are a galore of activities, family games, face painting and so much exciting things to do with family and friends.
Make your own Easter Eggs
Instead of buying Easter Eggs, why not get creative and create some of your own Easter eggs and bunnies and make them unique. There are a number of ways to decorate Easter eggs, from traditional dyes to colourful glitter and silk neck ties it's all down to you. It'll be fun and enjoyable experience, and the result at the end is your own treat, so why not make it special!
With Easter being an exceptional season to celebrate, we hope you've enjoyed time with friends and family and indulged in as much Easter eggs as you can. With our list of amazing things to do we hope you can finish the Easter weekender with a bang.