How to beat the winter blues? The Art of 'Hygge'.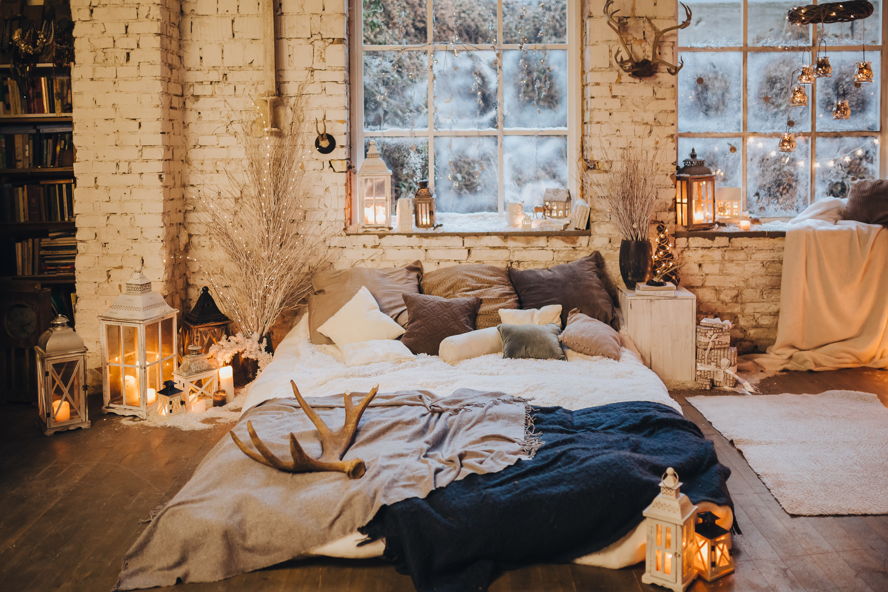 With the nights getting colder and the days getting shorter, it is very common for winter blues to set in. All you feel like doing is staying in, keeping cosy and waiting for the summer sunshine to make us happy again. However, with the help of Danish people and their way of living you can use this as an example of how to try and beat it. Here, at Engel & Voelkers we have decided to put together different ways to make the winter time special at home with the use of the simple concept of 'Hygee'.
What is Hygee, you may be thinking. Hygge, a Danish word pronounced (Hoo-ga) created by Danes represents a culture of happiness, cosiness and pleasure. A Hygge moment means something different for everyone, whether it be cuddling on the sofa with your partner, or eating a big snack of your favourite crisp. It's all about the desire to make everyday moments more special and significant. We could all use some hygee joy in our lives to brighten our days!
A hygge get together with loved ones is relaxing and sentimental. You could turn a dull cold winter day into something more worthwhile by preparing a special home cooked food, perhaps a curry or a nice warm soup, or a splendid stew to go with a glass of mulled wine. This will be a perfect way to make everyone cosy and it's even better because you get to spend time with your favourite people.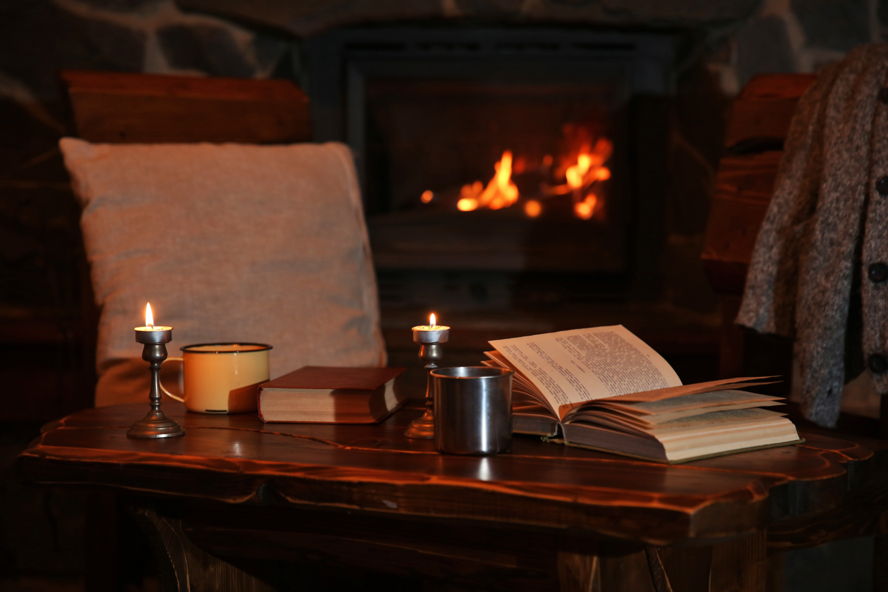 A perfect way to come home from a cold winter evening is lightening up some LED candles to create warmth and ambiance. Lightening up candles is considered one of the most important hygge moments. You may even have an interest for scented candles around the room, this not only providing warmth to your home but making it smell amazingly beautiful as well is a perfect way to spend a night in.You could even create your own indoor cinema and spend some time on your sofa with a feast of snacks and watch a movie in the comfort of your own home. This is a perfect way to distract you of the stress and mood winter brings us. What makes it even better is that there are no long adverts and chatter of other people to disturb you.

Danes especially love to whip up a lovely hot drink to indulge in. On a cold blazing day, it is a brilliant excuse to make the yummiest hot chocolate filled with rich whipped cream and marshmallow which will go best with a nice pastry or cinnamon bun on the side.

Even, after a long day at work, it is nice to come home to a long relaxing bath. This is another pleasure that can help captivate the spirit of hygee. Why not have a lavish bubble bath with some lovely music playing in the background to make the experience more enjoyable
With the concept of hygee we can say bye to gloom and doom and celebrate happiness and cosiness with our loved ones. If hygee helps make the winter blues more pleasurable, we should all try it. We should always appreciate the smaller things we most likely take for granted and spend the time enjoying it more. Engel & Voelkers hope that winter no longer becomes daunting for you but now a way to make time to embrace the little things you do.