Buying Property in Portugal?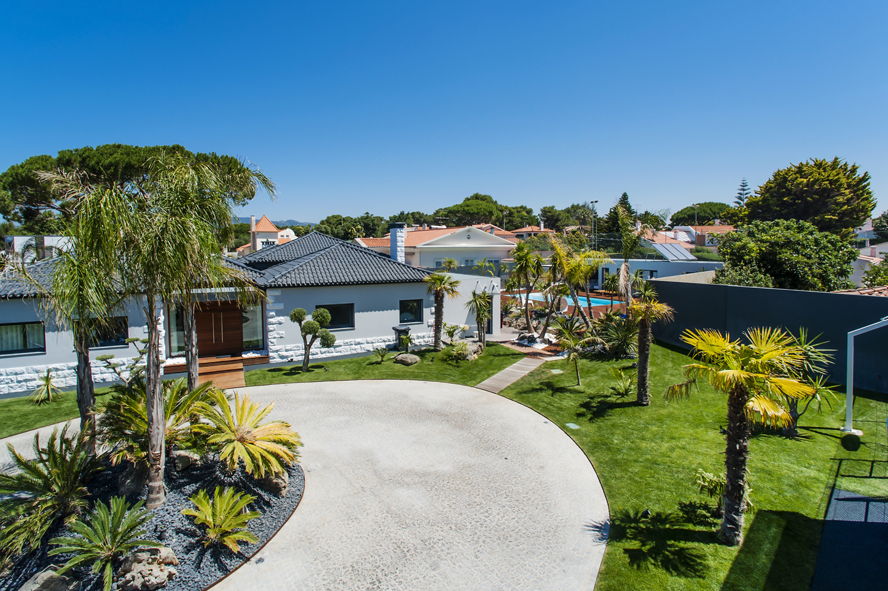 Dear Reader,
Are you looking for a sunny destination for your summer holiday home? Then "Portugal" is the right answer for you. This fascinating country, with its glorious and simple life, with the welcoming locals, beautiful weather and the famous Porto and Green wines, is within easy reach from many European destinations and offers a huge cultural and gastronomical diversity throughout.
MARKET
The current Portuguese economic context has had a strong impact on household income and has therefore conditioned the evolution of residential transactions. However, 2013 saw a slight recovery in this sector, mainly in the Lisbon metropolitan area which showed an increase in acquisitions of approximately 47% when compared to 2012. The first months of 2014 have maintained this positive evolution with an increase of 60% in Q1 when compared to the same period of the previous year.
This positive evolution in the acquisition of residential property has been boosted not only by families resident in Portugal, which to date where the primary clients in this market, but also by foreign investment, mainly from small private investors which have brought a new dynamics to this sector.
The region of Lisbon is experiencing enormous levels of interest from foreigners. This was initially perceived in the tourism sector, but nowadays the city is attracting an important stream of foreign investment in the residential market.
In fact, the new legislation which has been gradually put in place over the previous years has largely contributed to making residential property attractive to foreign investors. In the first instance changes to the Urban Lease regime opened way for a liberalized residential leasing market, the first step to making this sector interesting on an investment perspective.
EU-CITIZENS: THE NON-HABITUAL RESIDENT STATUS
This offers very attractive tax incentives to those who invest in the country and has shown to be highly interesting for British citizens.
This Resident Status gives the opportunity to those who wish to become residents in Portugal to benefit from a favourable taxation of foreign income, with an exemption of taxation in Portugal and a possible double exemption, both in Portugal and in the country where the income is paid, if a Double Taxation Agreement is in place.
The non-habitual resident regime represents a major step forward in making Portugal a tax free jurisdiction for individuals in receipt of pension income. Individuals who declare their foreign income here can also benefit from this preferential regime such as business and professional income, interest, and dividends.
This attractive regime also covers income deriving from high value-added activities, which benefit from a special tax rate of 20%.
The sole requirement to benefit from this preferential treatment is to become a Portuguese tax resident, not having been a tax resident in Portugal in the previous five years. This status can be maintained for 10 years.
NON-EU CITIZENS: GOLDEN RESIDENCE PERMIT PROGRAMME
Golden Visa Portugal with €500,000 investment (Residence Permit for Investment Activity (ARI / Golden Visa)
The Golden Visa Program in Portugal has proved to be the most popular scheme in Europe with investors attracted to its flexibility and benefits. Launched in 2012 the program has been actively promoted internationally by the Portuguese government. An investment of €500,000 in real estate in Portugal will gain a residency visa for a family including dependent children. The visa can be renewed every two years providing the applicant spends two weeks in the country every two years. One of the most attractive options is that to apply for permanent residency after 5 years and citizenship after 6 years without the need to reside in Portugal.
Key Facts:
Investment of €500,00
Full family residency
Flexible. No requirement to reside
Permanent Residency from 5 years
Citizenship from 6 years
EU Schengen visa travel
The property market in Portugal like many southern European countries suffered from the credit crisis and prices in 2015 have been typically 20% – 30% below their peak. However there is a clear turn in the market and property above the €500,000 investment visa limit is seeing huge demand particularly in the capital, Lisbon. Investors buying into the real estate market in Portugal now have excellent prospects for capital gain in the coming years. Advice is recommended for serious buyers as there are clear distinctions between typical vacation homes on the coast of Portugal and city properties such as Lisbon. In particular with regard to market demand for property types and on-going rental or lifestyle options for the investor. Investors may wish to check further details on the Portugal golden visa program or see our outline procedure for applications.
What is required?
The rules governing the granting of Residence Permit for Investment (ARI / Golden Visa), in force from 8 October 2012, enable third country nationals to obtain a temporary residence permit to conduct business activities with visa waiver to enter national territory. The beneficiaries of ARI / Golden Visa are entitled to:
• Residence visa waiver for entering Portugal;
• Living and working in Portugal, on condition that they stay in Portugal for a period of 7 or more days, in the first year, and 14 or more days, in the subsequent years;
• Visa exemption for travelling within the Schengen Area;
• Family reunification;
• Applying for permanent residence (pursuant to the Aliens Act – Act number 23/2007 of 4 July with the current wording );
• Applying for Portuguese citizenship, by naturalization, provided all other requirements set out by the Nationality Act are fulfilled (Act number 37/81 of 3 October, with the current wording);
Eligibility – Who may apply?
All third country citizens who conduct an investment activity, as an individual businessperson or through a company set up in Portugal or in another EU Member State and who, in addition, are stably settled in Portugal, provided these citizens fulfil the quantitative requirements and the time requirements set out by the relevant legislation, may apply for a Residence Permit for Investment, by one of the following routes:
i. Capital transfer with a value equal to or above 1 million Euros;
ii. The creation of, at least, 10 job positions;
iii. The purchase of real estate property with a value equal to or above 500 thousand Euros;
iv. The purchase of real estate property, with construction dating back more than 30 years or located in urban regeneration areas, for refurbishing, for a total value equal to or above 350 thousand Euros;
v. Capital transfer with a value equal to or above 350 thousand Euros for investing in research activities conducted by public or private scientific research institutions involved in the national scientific or technologic system;
vi. Capital transfer with a value equal to or above 250 thousand Euros for investing in artistic output or supporting the arts, for reconstruction or refurbishment of the national heritage, through the local and central authorities, public institutions, public corporate sector, public foundations, private foundations of public interest, networked local authorities, local corporate sector organizations, local associations and public cultural associations, pursuing activities of artistic output, and reconstruction or maintenance of the national heritage;
vii. Capital transfer with a value equal to or above 500 thousand Euros, for purchasing shares in investment funds or in venture capital geared to capitalize small and medium companies that, in turn, must present a feasible capitalization plan.
Portuguese, EU and EEE nationals are not eligible for the ARI / Golden Visa scheme.
For further information, please consult:
The website of the Portuguese Immigration and Border Service [Serviço de Estrangeiros e Fronteiras SEF
The website of the Ministry for Foreign Affairs [Ministério dos Negócios Estrangeiros]
The website of the Development Agency [Agência para o Investimento e Comércio Externo de Portugal - AICEP]