Interview with London CEO Leo Comer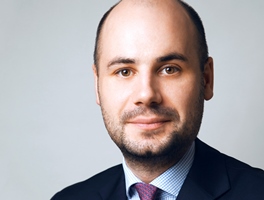 How has the central London Property market reacted to recent UK political news?
As a company we have seen the market in a very stagnant phase since the start of 2016. The main reason for this reservation and hesitance in the market has been a result of the EU referendum and the unknown implications of the vote.
As a result of the referendum and Britain leaving the EU, the market has opened up for buyers to have more of an opinion in prime central London. We have seen asking prices drop between 8 and 12% and buyers achieving near 15% off the asking price for successful sales.
Being an international property company, we at E&V have also seen an influx of international buyers coming through our company and the main reason for this has been the drop in the value of the pound. We believe this will continue going into 2017.
In the long term, do you still think London property is still one of the safest places to keep your investments?
Yes, we believe London will continue to be a safe haven for people to invest their money and investors will continue to see the London property market as a prime investment to give long term returns.
The basis of our decision is the fact that London offers, political stability, schooling and security meaning that London as acity and its property will always be sought after.
How would you compare the current market to a year ago, and what do you predict for a year from today?
The market a year ago was much more stable in all aspects of buying and selling a property in Prime Central London. The market saw asking prices being achieved and demand continuing to rise which in turn increased prices even further. The market today is very different with prices nearly dropping 17% in PCL and buyers achieving on average nearly 12% off the asking price since the Brexit vote.
It's difficult to predict where exactly the market will be a year from today, but as a company, we are confident in seeing demand for people to purchase in PCL and can see this continue throughout the political uncertainty next year.
What advice would you give to those looking to rent or sell?
The market is being subjected to prices decreasing and the number of available properties also on the decline. If you are looking to rent or sell your property, we feel that you could remain positive as this is a time where supply is lower than ever. This proves that the market may not be as bad as critics may make it out to be for landlords and vendors alike. However, it's still key to correlate your price to the current market conditions.
In your opinion, do you think we've seen the worst effects from Brexit?
E&V believes that the worst outcome and effects were seen prior to the referendum vote. In this time of uncertainty, we saw indecisive buyers and speculative buyers come to the market and saw a drop of35% of successful executed deals in PCL. Since the vote, the market has stabilized and we have seen more active and willing buyers making decisions and vendors willing to accept the current market conditions.