Last minute New Year locations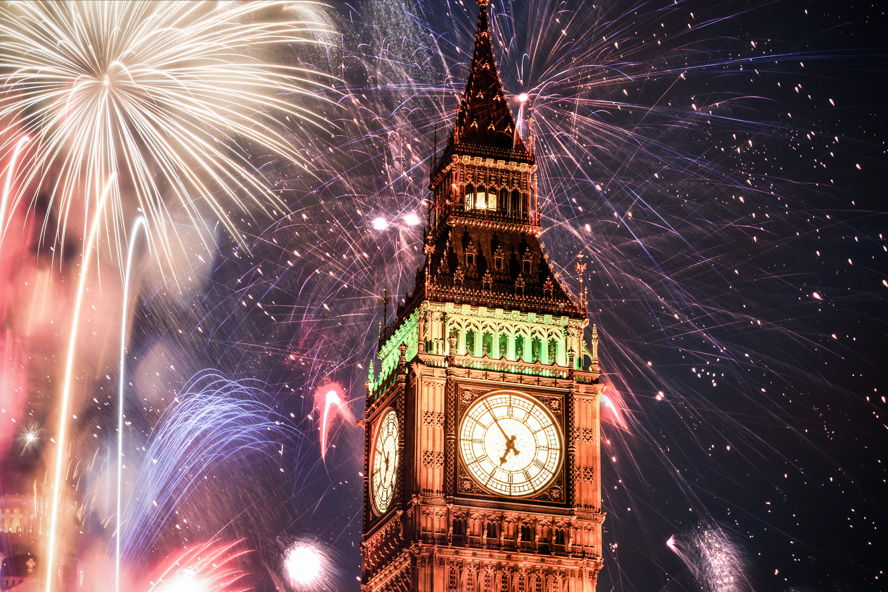 We are very much in the period where people are winding-down after a food and drink fuelled Christmas and now looking forward to bringing in the New Year. Still haven't planned how you're going to welcome 2017? - Here's some suggestions.
New Year's Eve Fireworks in London
Enjoy the city's skyline as London comes alive once again to celebrate the start of 2017 with the explosive New Year's Eve fireworks? Taking place along the River Thames and launched from the foot of the iconic London Eye. At midnight, Big Ben will sound, followed by the UK's largest annual firework display. The best views could be found around Victoria Embankment, the South Bank, Westminster Bridge and Waterloo Bridge.
Aqua Shard – The Heights of London
The Aqua Shard offers a 270-degree panoramic view of London.The dinner tickets are £395 and include a 5-course contemporary British mealand a half a bottle of Veuve Clicquot Champagne. There will be entertainment during dinner with a performance from swing band The Spinettes and a DJ playing from midnight. Whilst you enjoy your delicious meal the lovely view of the fireworks is also on display for everyone to enjoy.
New York's Time Square – The Ball Drop!
If you don't mind going away last minute, New York is the perfect city to spend New Year's in. The celebrations begin with the lightening and raising of the New Year's Eve Ball at One Times Square which is lit at 6:00pm. At around 8pm the New Year's Eve celebrations come to life with performances of popular music artists. 60 seconds before the big moment, the New Year's Eve ball begins its drop and when the clock strikes midnight, once it hits the bottom we can expect the whole of times square to burst into life and light!
Fancy a warmer destination? Why not look into chartering a private jet with us to take you to the exotic island of Mauritius? Stay at theFour Seasons Resort at Anahita where you can book a villa or apartment, play around of golf on a stunning sea front course and spend your New Years Eve on a beach party in the Mauritian Summer! If this doesn't sound like enough,chartering a yacht for your stay could just be the creme-de-la-creme to start the new year!