MUST SEE – VICTORIA AND ALBERT MUSEUM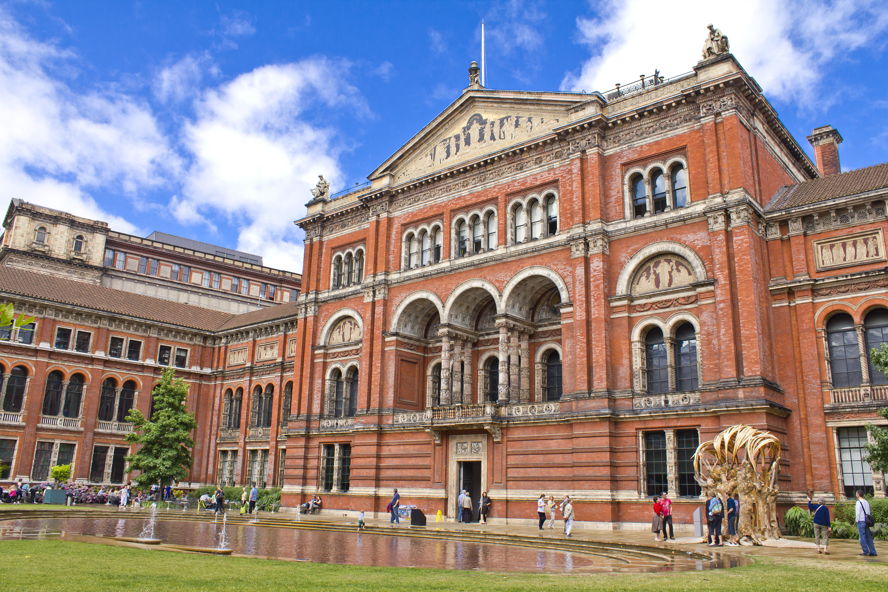 There are many reasons why London is such an amazing city to live and work in; one being the iconic and astounding tourist attractions of its museums. The Victoria and Albert Museum (V&A), is the world's leading museum of Art, Design and Performance. This notable Museum was established in 1852, in the area of South Kensington, which has, since Queen Victoria's reign, been a hub for historic and world-class museums, unique to London. In no other city in Europe would you find the likes of such antiquities as the Natural History Museum, Science Museum, Victoria and Albert Museum and Royal Albert Hall within walking distance of each other, as well as many elegant hotels and landmarks. People from across the world want to live within South Kensington not only because of the exclusive properties they offer, such as the stunning family homes and vibrant apartments but to be part of the London culture.
Top Pick Favourite
The Victoria and Albert Museum (V&A), is the remarkable South Kensington- based world leading museum for Art, Design and Performance. This notable Museum was established by Queen Victoria in 1852 and seeks to unveil the mysteries of culture and enlighten as many people as possible to the distinctive pleasure of art.
For this reason, it offers several yearlong course son topics from 'Arts of South and Southeast Asia and the Islamic Middle East' to 'The Twentieth Century: Masters of contemporary design and 'Italian Villas: Ancient Rome to the Renaissance.' These courses generally meet once weekly and enable students to explore a subject of interest, while not sacrificing an excessive amount of time. In addition, evening and weekend courses on Fashion and Design are offered, allowing Londoners the chance to meet with artists and designers and to develop their understanding of the creative process. All V and A courses are lead by specialists within the specific fields, guaranteeing their expertise, moreover providing an opportunity to meet with others who share your particular interests.
Plan a visit to the V&A for an enjoyable and creative day for the family. Many activities run throughout the week, with the Museum providing an even greater variety of workshops for young people during the school holidays.