Property trends and transaction volumes in 2017.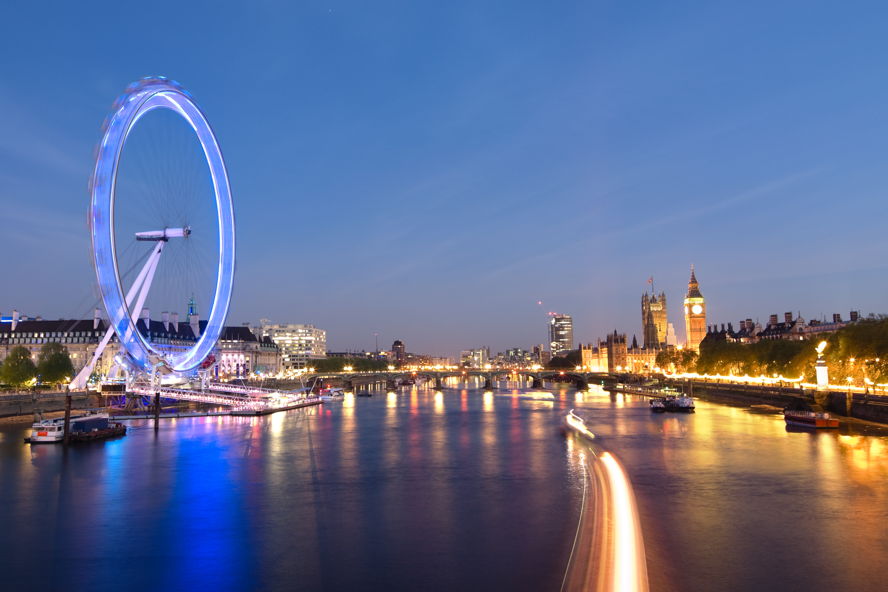 Every quarter Engel & Völkers Chelsea analysis property trends and transaction volumes. This gives us an insight into the best and most effective way to provide you with our expertise in assisting you you're your property search. Probably no one knows our area better than us and we want to show this through keeping you up to date with any changes in the market, as the year progresses.

The data below is sourced from the Land Registry and displays transaction volumes and movements for the third quarter of 2017 for the areas:
SW1W+X - Belgravia, Knightsbridge
SW3 – Chelsea, part Knightsbridge
SW5 – Earl's CourtSW6 – Fulham
SW7 – South Kensington, part Knightsbridge
SW10 – West Brompton, Chelsea
Market changes occur within the transaction volumes due to the economic climate, new laws and stories published by media. This can be seen when comparing previous quarters and analysing the fluctuations.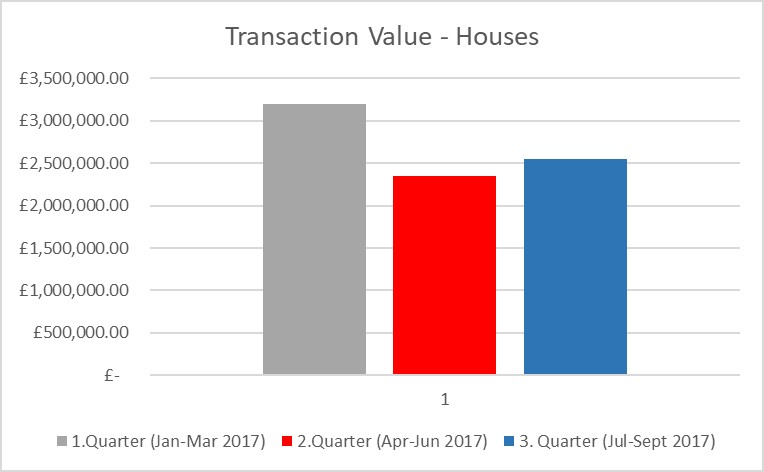 The average price per house transaction previously dropped by almost 1 million pounds between the first and second quarter of the year. However, between the second and third quarter there has been a steady rise by approximately 250 thousand within the 3 months. Flats on the other hand have seen a decrease in price within this third quarter, this could be in parallel with the increase of the average housing price. People are beginning to become confident with the economic situation, therefore, investing money into houses opposed to flats.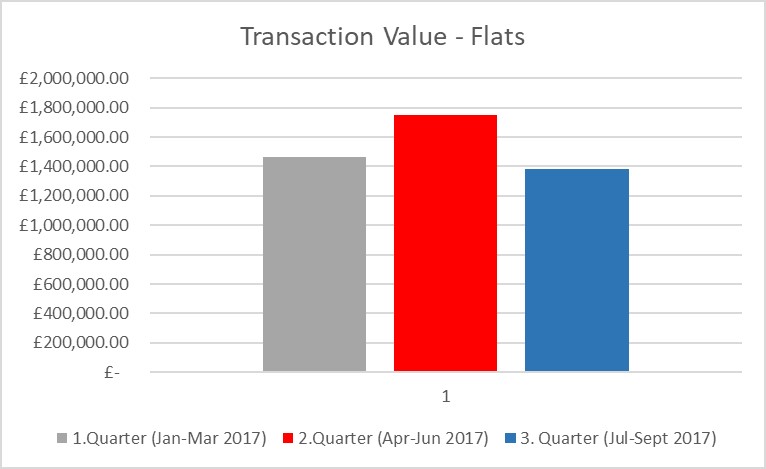 As housing prices within London are inflated, flats are typically more popular due to the affordability. Within the third quarter we have seen a massive decrease in the sales of flats within our catchment area by almost 1/3 of the volume from the previous quarter. As spring and summer have since past us, London will begin to see a fall due to many foreigners coming over, only within the summer months to purchase properties.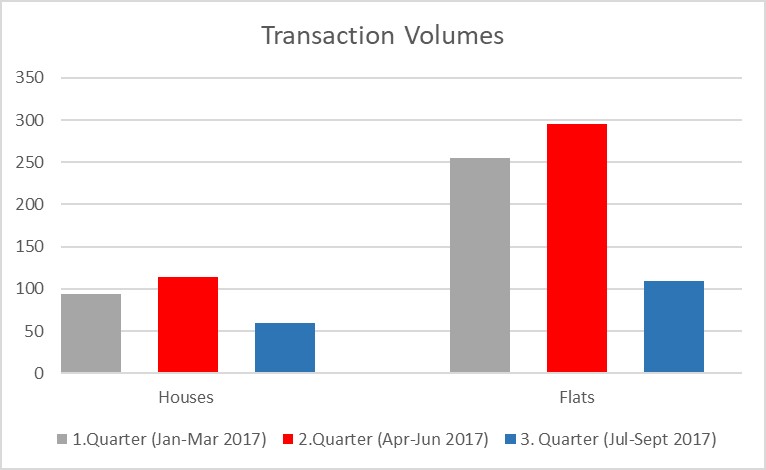 Following on from the total amount spend in our catchments area, the first 6 months of this year saw an approximate 1.45 billion spent. However, since then we have only seen a rise of approximately 300 million, which is half the quarterly rise in the previous quarters.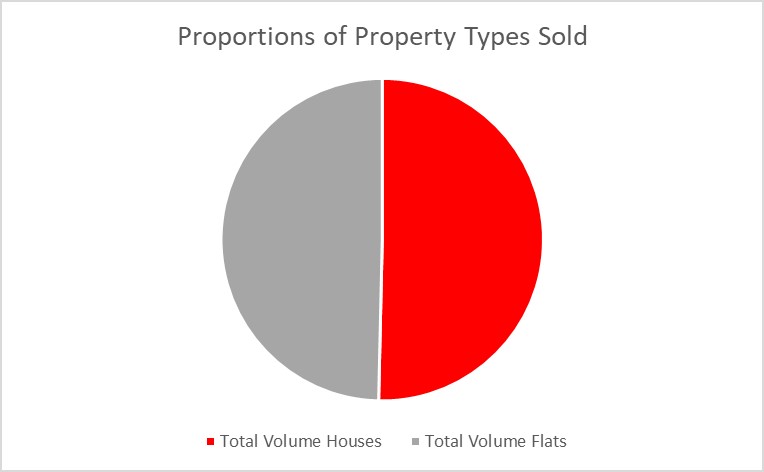 As we now reach the end of the year we will be able to analysis how economic changes have affected the housing market and how it has made investors more cautious when purchasing property.