Saatchi Gallery - Top place to visit this winter!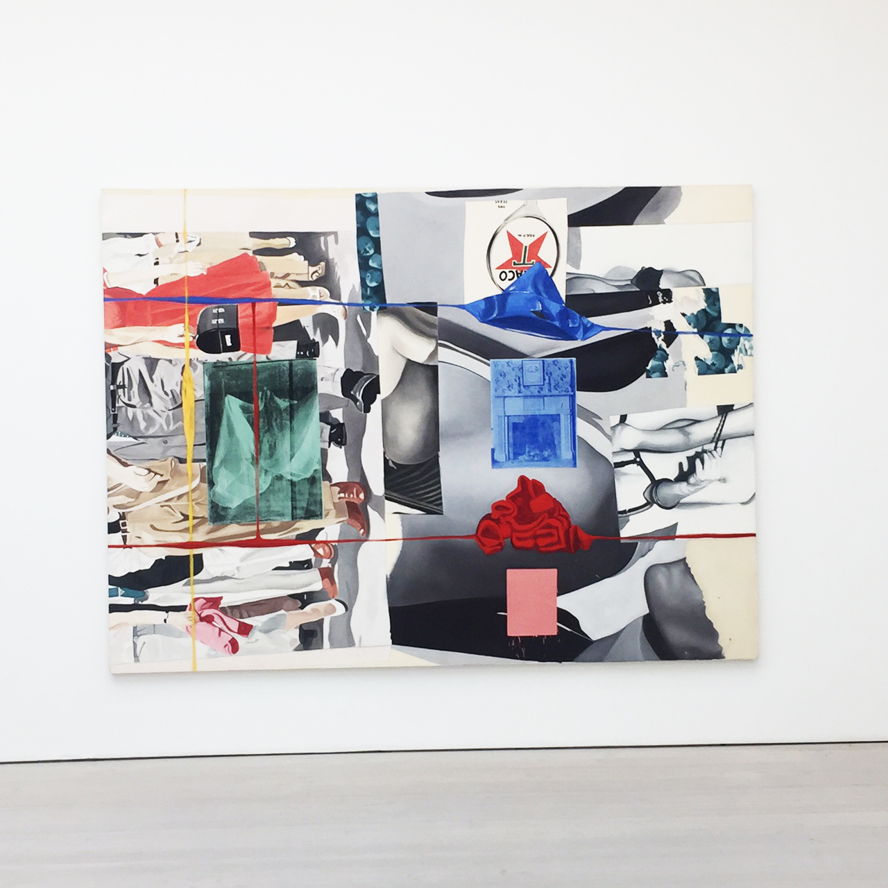 Are you looking for an exciting exhibition to visit?
The Saatchi Gallery located in the heart of Chelsea provides a creative convention for contemporary art ,presenting unseen artists and international work that has never been displayed in the UK. Until the ending of February the Saatchi Gallery has provided three exhibitions worthy of being seen.
Saatchi Gallery was opened in 1985 in North London by Charles Saatchi in order to display his personal collection to the public. Saatchi's first exhibition showcased the works of modern works from American elite artist, such as Andy Warholl, Donald Judd and Cy Twombly amongst others. Since 2006, Saatchi Gallery has resided on the King's Road in Chelsea. The gallery is notably recognised as the only free entry art gallery in the world of its kind. Continuously showcasing the work of emerging aspiring artist from around the world, the gallery provided people with traditional and challenging aspects of art. Their online platform Saatchi Art is the world's prominent online gallery allowing people to explore the art and artist they admire. Saatchi Art features over 37,000 remarkable paintings and prints for sale
Prints and Originals Gallery
The Prints and Original Gallery exhibition 50 X 50 II will be displayed in Saatchi Gallery until the 28th February 2017. This spectacular exhibition highlights 50 amazing unique limited editions prints by 50 aspiring artists on just a single gallery wall, making it easier to view and enjoy. This is an opportunity for customers to buy new contemporary art. Each of the printing provided entails only 36designs that are signed and numbered by the artist who had each collaborated with Jealous Print Studio to make this possible, an additional 21 prints will be listed on the Saatchi Website. The variety of styles and approaches from the exhibition is creative and inspiring. The emerging artist whose work will be shown includes Serge Seidlitz, Phoebe Greenwood, Darrel Hawkins, Joe Webb and Magda Archer just amongst the 50 artist that will be featured.
Painters' Painters
Painters' Painters is displayed in Saatchi Gallery as a new exhibition that showcases the work of talented artist until the 28th February 2017. Painters' Painters celebrates artists who are bringing a different perception to a traditional technique of contemporary painting. Saatchi Gallery has exclusively picked nine promising painters, which include Richard Aldrich, David Brian Smith, Dexter Dalwood, Raffi Kalenderian, Ansel Krut, Martin Maloney, Bjarne Melgaard, Ryan Mosley and David Salle who each have their own distinguishing style have a room to showcase their dedicated and creative work.
Collect: The International Art Fair for Contemporary Objects
For five days only (2- 6th February) the Crafts Council presents an opportunity to see the most recent attainment of the national collection from the Craft Council – a pair of The Essex House Tapestries by Grayson Perry. This particular acquisition was supported by the Art Fund, Victoria Miro Gallery and Crafts Council Patron. You will also have the chance to buy present-day quality ceramics, glass, jewels, wood, metal and fabrics from reputable and emerging artist and makers who are represented by over 30 of the world's countries outstanding galleries. The exhibition also highlights the amazing history of Crafts Council with displays of photos and works that you wouldn't want to miss out on.